Well, I have found myself stuck in an issue of relevance. Usually, with a new piece of gear comes new pics and impressions in the Headphone Club. Today is different. Today I traveled outside the boundaries of much of the knowledge I have tried to build over the past year in my tenacious obsession with headphones. Alas, speakers have found their way to me: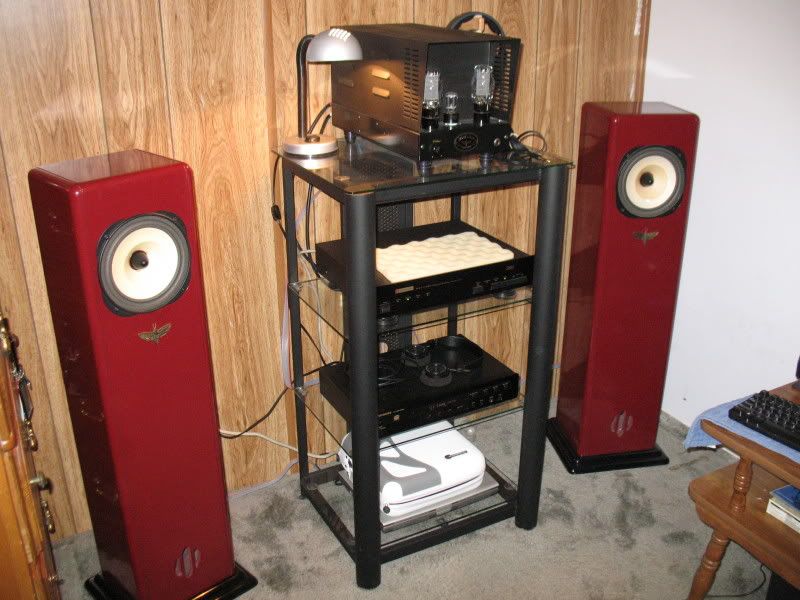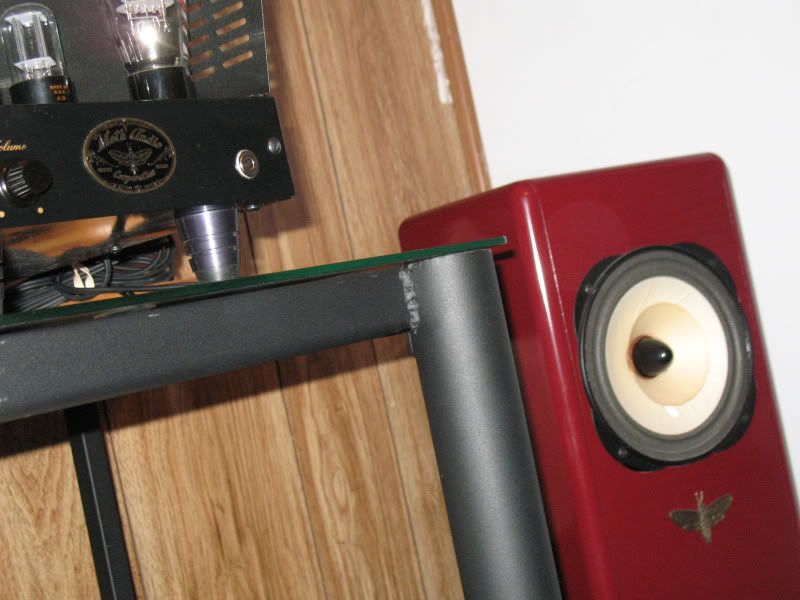 ~~~
The speakers are Moth Audio Cicadas, and have been discontinued for some time. Once again, I lucked out and found a pair with relative ease - at a certain point the term *luck* isn't enough of a stretch. These speakers have not shown themselves on Audiogon in over a year, but by some form of sheer coincidence a friend of mine snagged them, then ended up selling to me less than a month later.
I have much to comment on impression-wise, but I would prefer to wait a few days to let the general presentation of speakers soak in. I've had a long year of constant headphone use, and a certain point you just become so accustomed to that style that it feels odd to hear music in a different form.
New pics to come as well, hopefully in natural light.
CPU
Motherboard
Graphics
RAM
C2D e6600 (3.3ghz)
Asus P5Q (P45)
eVGA 8800GTS 320mb (670/1000)
2x1GB G.Skill HK (900mhz @ 5-5-5-15)
Hard Drive
Optical Drive
OS
Monitor
WD Black 640GB (OS) / WD AAKS 500GB + WD JS 250GB
Sony DVD-RW
Vista Ultimate 32bit
Dell E207WFP (1680 x 1050)
Keyboard
Power
Case
Mouse
Basic Dell ;>
Corsair HX520w Modular
Modded CM Centurion 590
Logitech G5
Mouse Pad
XPS pad
View all
hide details
CPU
Motherboard
Graphics
RAM
C2D e6600 (3.3ghz)
Asus P5Q (P45)
eVGA 8800GTS 320mb (670/1000)
2x1GB G.Skill HK (900mhz @ 5-5-5-15)
Hard Drive
Optical Drive
OS
Monitor
WD Black 640GB (OS) / WD AAKS 500GB + WD JS 250GB
Sony DVD-RW
Vista Ultimate 32bit
Dell E207WFP (1680 x 1050)
Keyboard
Power
Case
Mouse
Basic Dell ;>
Corsair HX520w Modular
Modded CM Centurion 590
Logitech G5
Mouse Pad
XPS pad
View all
hide details