So today when i woke up i logged in and opened up hwmonitor, as i always do because i like too see what i get for my max temps.. look what i found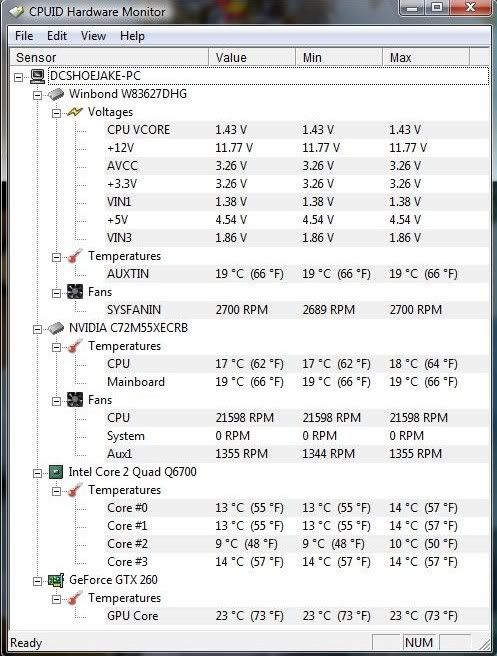 OK first out id like to say that im running a Q6700 @ 3.4GHz, which usually yeilds hmm..30C idle, next is that im a temp freak and i like in MN, so its bloody freezing outside, so i open up my window (ive been doing such for the past few days and i get these insane temps but not 9C idle, i nearly pissed myself.
On the other hand..
Since these were just idle temps i went into super pi and ran the 32M test for 5 min, highest temp core was 25C.
I didnt think that was stressing enough so i played 10 min in far cry 2, highest temp was 32C, my superclocked 260 core 216 only hit 39C.
Now before i post this thread, are these temps comparable to water? *JaKe*