Hello there OCN,
First time post here, so be nice.
I thought I would start up folding today on my cpu, so I download the thing and put them into different folders like so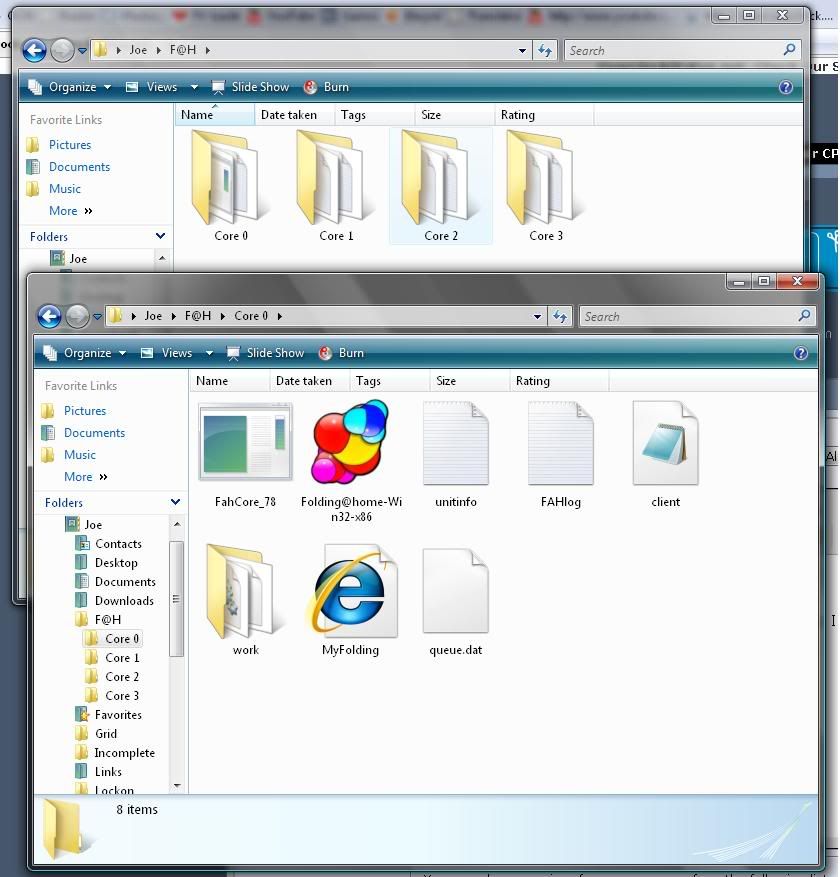 I set up Core 0 and just copied the .cfg file into the other folders with the .exe, I changed the machine ID's in each of the .cfg files, so they are all the same.
But however on restarting only Core 0 and Core 1 start up... No Core 2 and Core 3...
I check in Task manager and FahMon and there is only 2 things showing up there.
So please help