Thank you very much gentlemen. Kudos from some of the communities finest craftsmen is high praise indeed.
Here's a preview update for y'all. The cover panels proved to be a bit more of a challenge than I had anticipated.
Parting shots of the A16's side panels: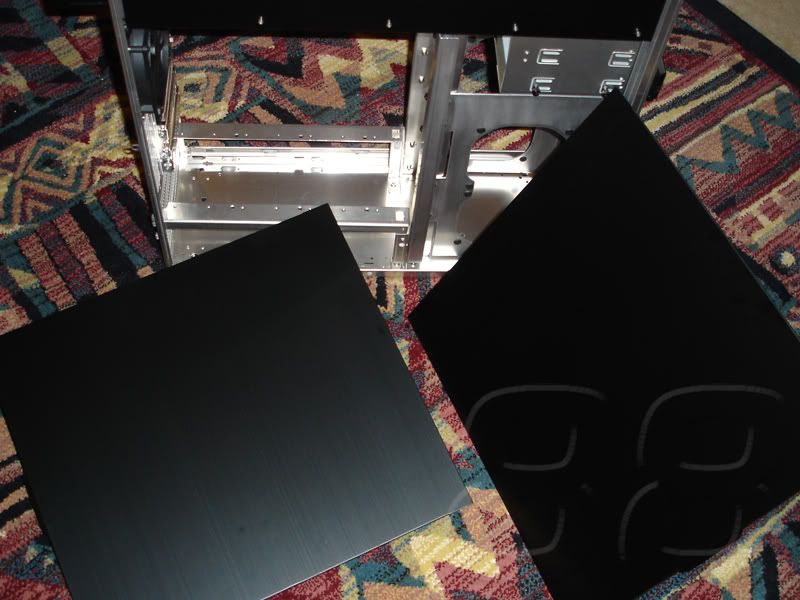 And here they are chopped up and test fit in the case: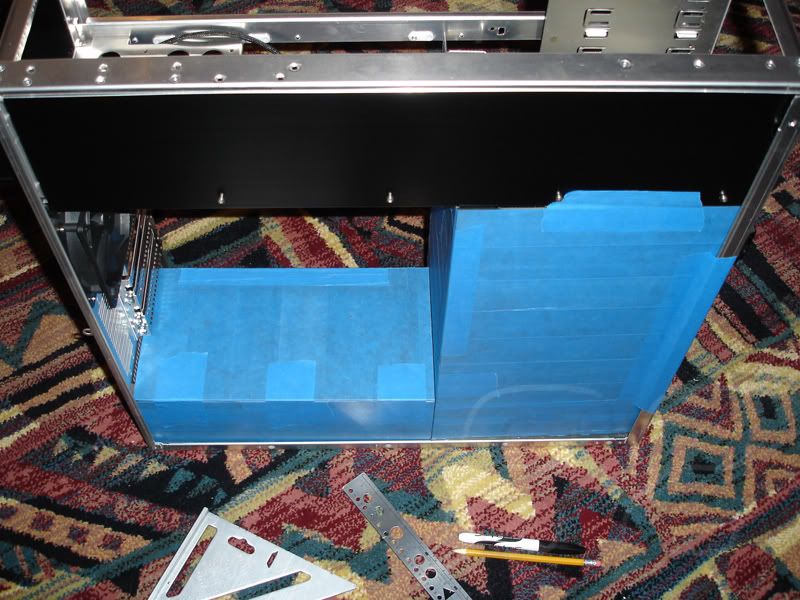 I taped everything down and then through drilled holes in the panels for the M3 hex nuts and pilots for the threaded holes all at once, so I would be sure everything lined up on the first go.
I didn't end up using any of the existing holes, so that means a whole bunch of captive nuts I need to install. Twenty of them. Ugh. Those things are a pain in the arse to get into place without a press: but after that, they are so convenient. It's worth the effort.
I have to pull everything out now and get that done, then fan holes and such in the panels. I'm also going to have to sort some clearance issues with the side panel on the bottom there. Hopefully I'll have more to show you later today.