Thanks guys.
While the thread's bumped, here's some loop planning I was doing. I need to do some cutting into my pieces to allow tubing to pass through, and I don't want to do that until I'm sure I have a workable plan... So any and all feedback is welcome here.
I couldn't seem to properly illustrate this with one or two shots, so here's a little pictorial description of my plans.
Pump and res will be up top. Res feeds pump, and then pump outlets straight down: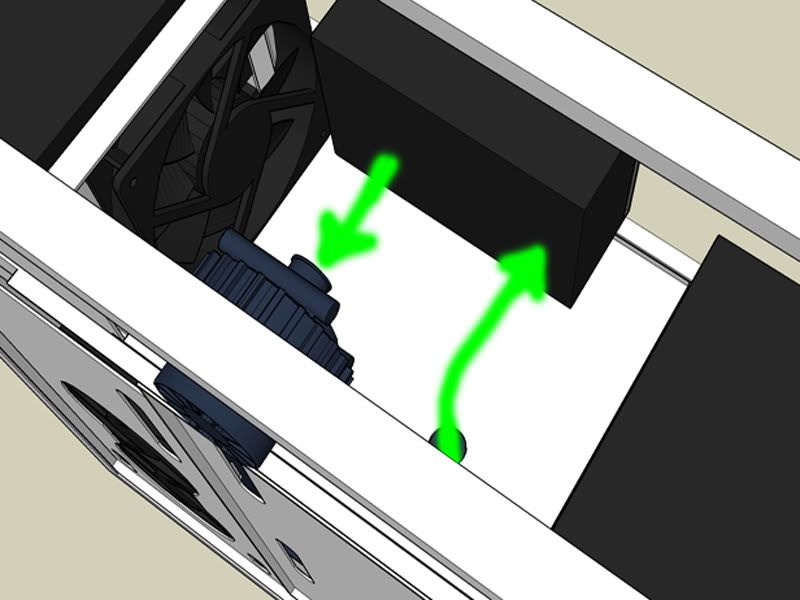 The res I haven't settled on, but the one mocked up there is the new EK Spinner. Its got the right layout of inlets and outlets for what I'm planning, but its pretty pricy and I'm not totally enamored of it, so if anyone knows of a better solution there, I'm all ears.
From up top, the flow takes a straight shot down through the false floor: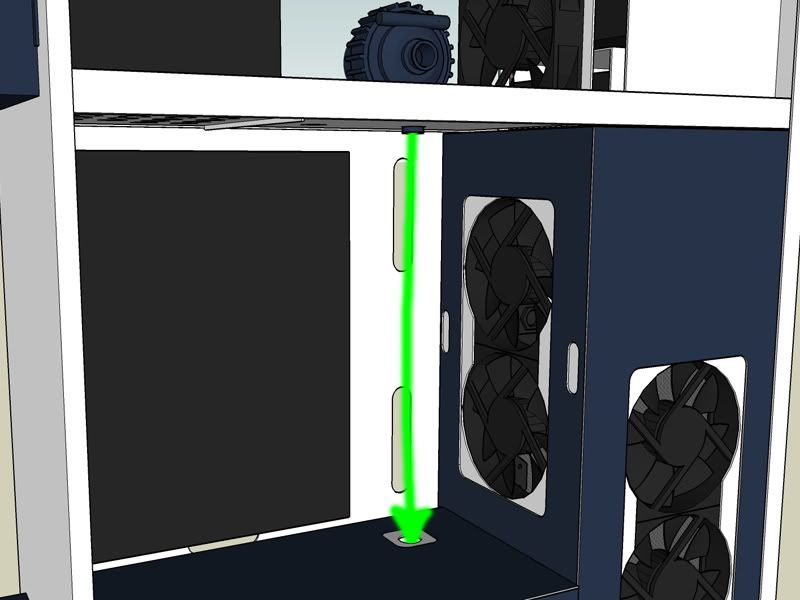 From there, it travels up front to one of the front rads, and across to the other: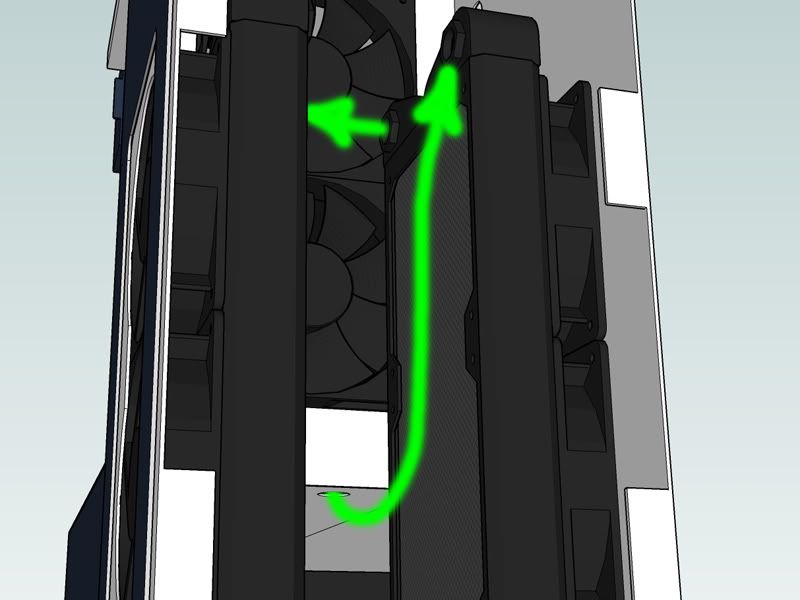 After the second front rad, flow travels down and then back under the false floor: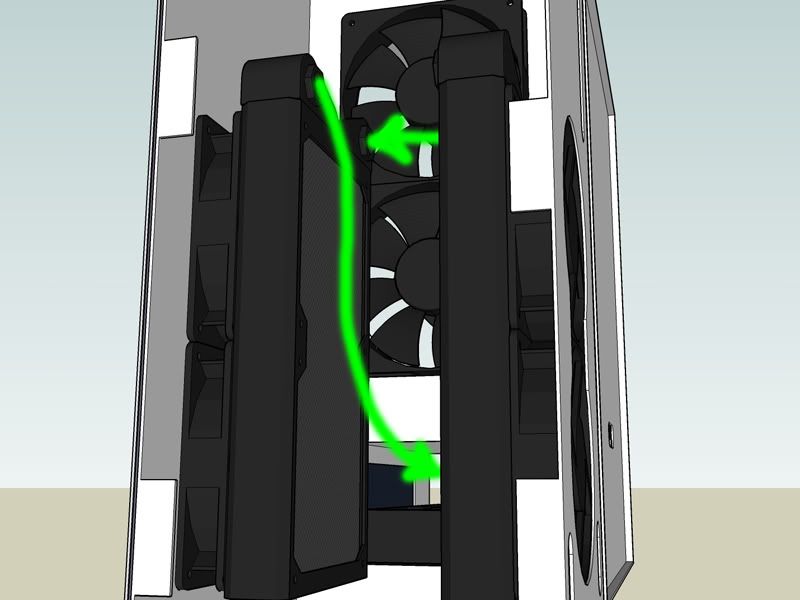 Where it enters the third rad: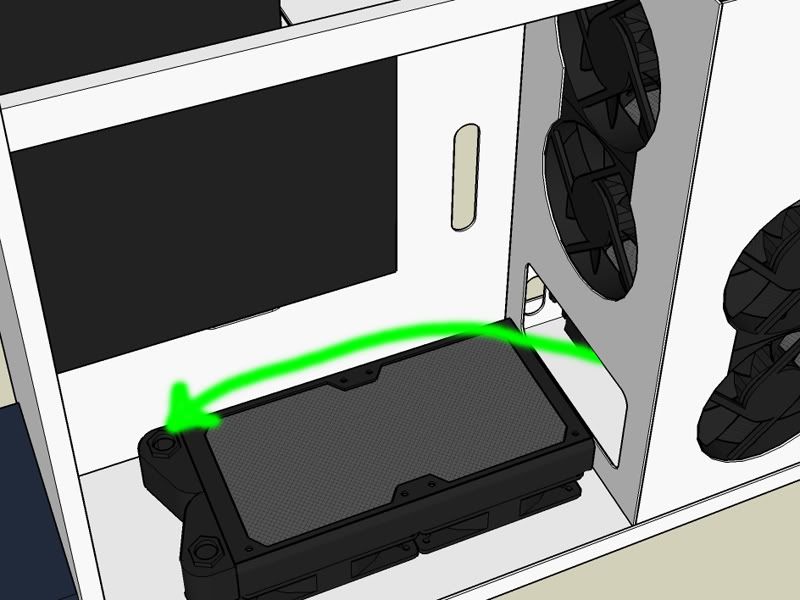 After which it goes back up through the false floor, to the CPU > GPU > and then back up top to the res: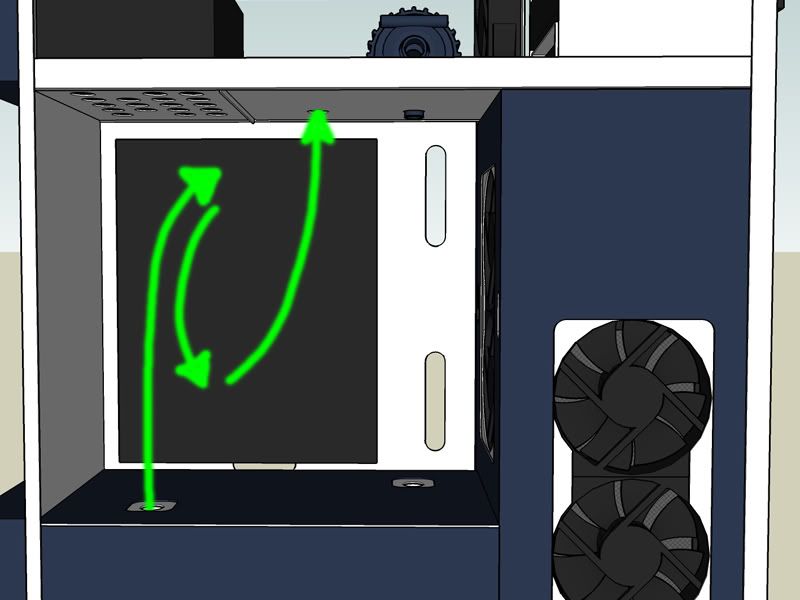 This solution seemed to be the cleanest in terms of tubing. Other than what you see in the last pic, the only normally visible tubing will be the single line dropping down from the top to feed the front rads.
How's that look?