Hey Gentlemen,
Thank you very kindly. It appears I have my shiny new post bit already too.
BlankThis,
I'll work on that, however, with the exception of the fans, nothing in the interior lights up. I didn't see a real push for that sort of bling when I didn't have a window.
I do have a few things I would like to fiddle with yet in there, so I might be able to oblige soon, but for now, I'm busy getting settled in at the new digs. The movers bumped up the delivery date on my stuff from June 22... to this afternoon.
Thankfully I got the worst of the shop set up yesterday in prep. I snapped some progress pics. The wife had one rule. It had to be able to break down and move with us. No "permanent" structures. (My last garage workbench could have doubled as a tornado shelter. Two 3 foot steel clad solid core doors for work spaces, all supported by 2x6 framing.) It was awesome.
But, I am married now, so we have a nice compromise. (I don't have any solid core steel doors laying around anyway)
Here's some shots of the shop, waiting for (most) of my tools:
My faithful (and now full time) assistant, Widget:
Newest toy. Wife actually talked
me
into this bad boy. (This won't be its permanent home):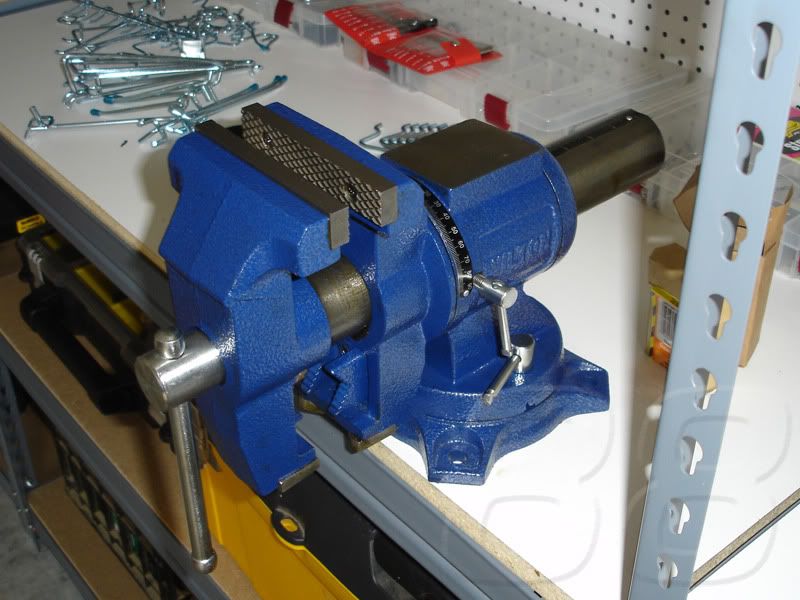 And, you might have spied this guy:
That's a last gen A05b I gobbled up off the egg back when they had them on sale. This is a likely candidate for the better half's next gaming rig.
Maybe.
That's a story for another log.
Edited by Warfarin88 - 5/27/09 at 4:30am