while browsing craigslist today I came across a Lian Li PC-71 for $20. I contacted the seller and he still had it. Only problem was that he lived about 45 miles away and had to be somewhere in an hour. On the way there I had to stop at 4 tolls paying $1 each and the same thing on the way back. Probably wasted about 4 gallons of gas at $2.00/gallon. Total I probably spent about $36 and 1-1/2 hours getting this case.
By the time I got to pick it up, it was kind of dark, and the starbucks parking lot was not lit very well. It was also about 28°F outside and I didn't want to be outside very long. As a result, I pretty much had a mystery box in my backseat until I got home. I had previously seen pics and the case didn't look horrible. After driving 45 minutes I was pretty much going to buy the case regardless.
Without further ado, this is what I came home with. You'll notice that it needs a little bit of TLC.
A little dusty
Can I haz carbon fiber
The Feet
More dust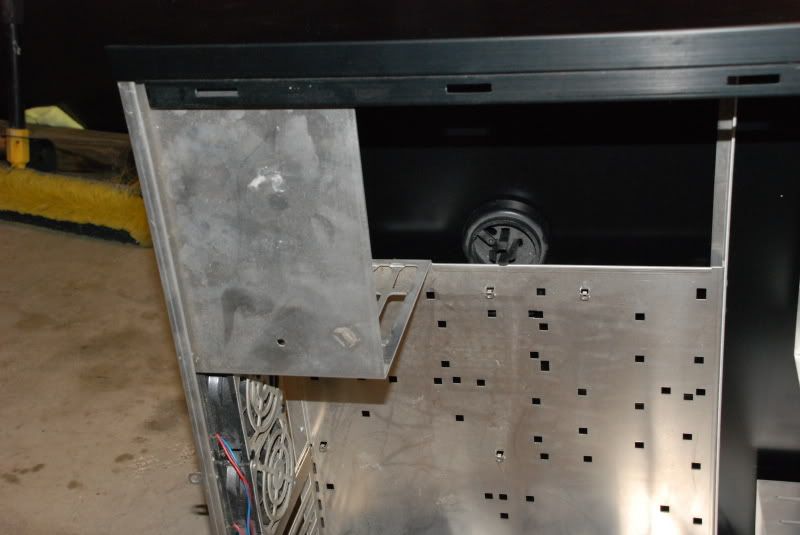 There is a gap here, the screw that holds the front plate isn't holding anything. I think the bracket behind is broekn.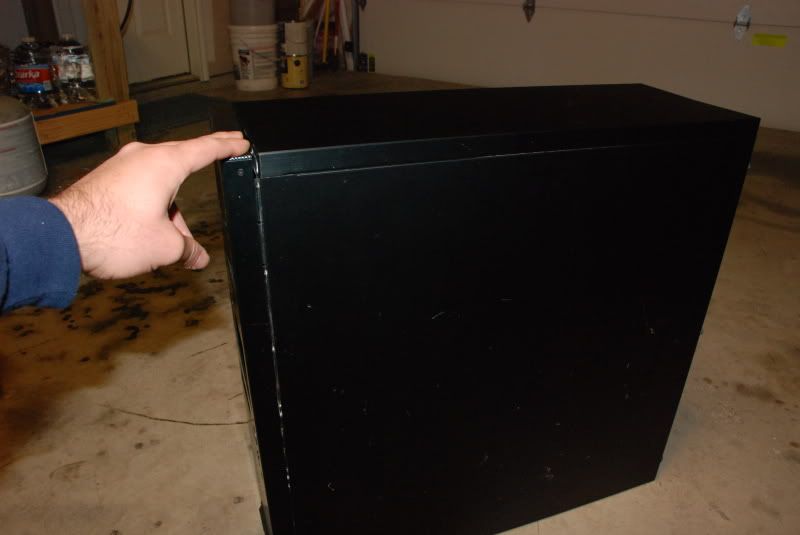 I temporarily borrowed the side panel and put it on my rocketfish until I stop being lazy and make a window for it.