Primary horizontal panels: Base, lower chamber cover, upper chamber base. These are the largest panels in this project. Each one has a round-over profile.
Carbon/Kevlar motherboard tray: The color shifts between black and blue depending upon the angle that it is viewed from and the angle of the light.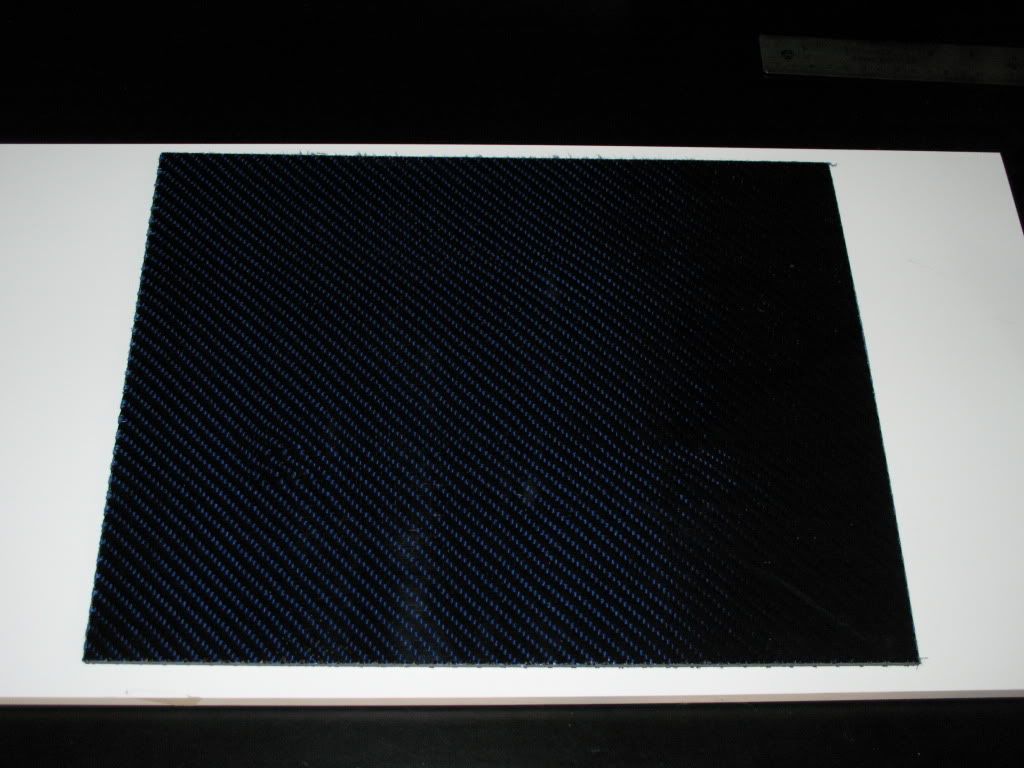 Carbon Kevlar side panels: These panels will be mounted in frames (see below). They are not load-bearing and neither are the frames they reside within.
Front panel, lower chamber: This panel combination will hold twin 120mm fans. One fan will be directed over the HDD cage, the other will feed the PSU.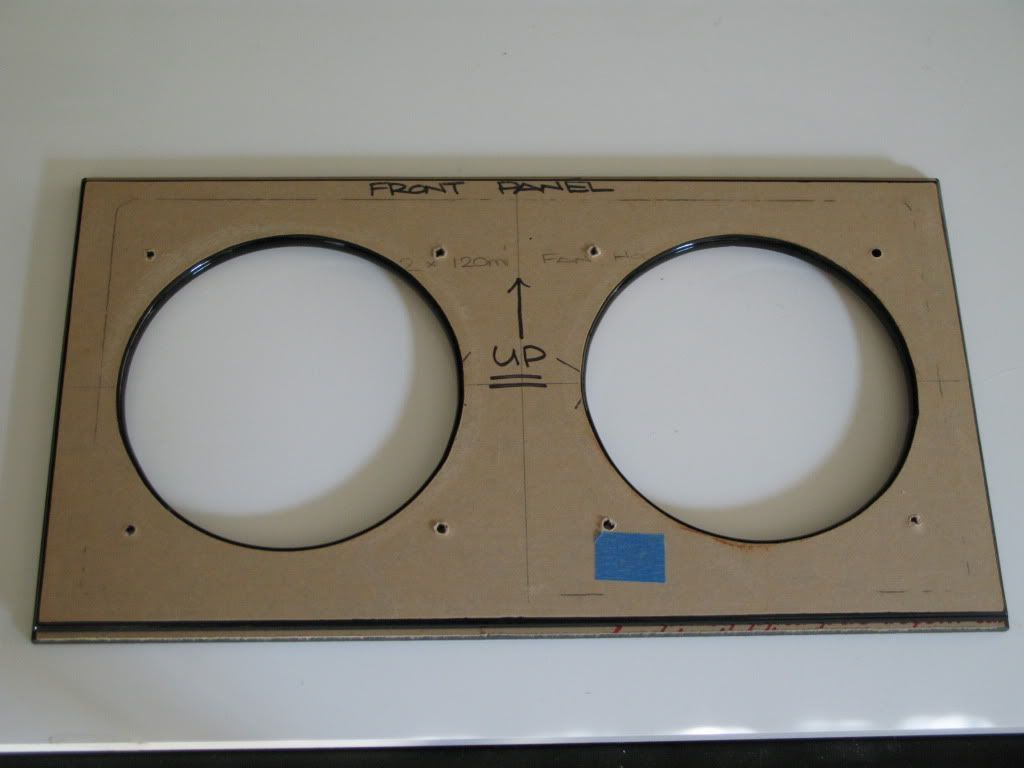 Off-set: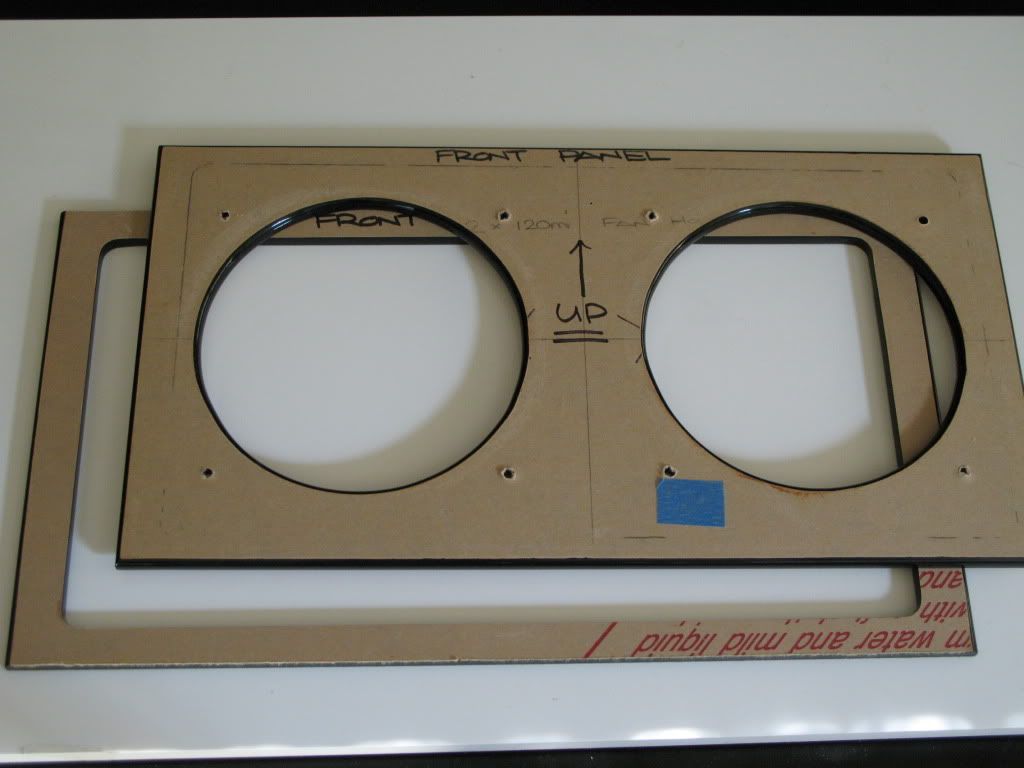 Side panel frames: The outer frame will be the load-bearing vertical surface; the inner frame is to hold the Carbon/Kevlar side panels. These panels (as well as the front panel that holds that fan) will be removable to allow a full open-air lower chamber.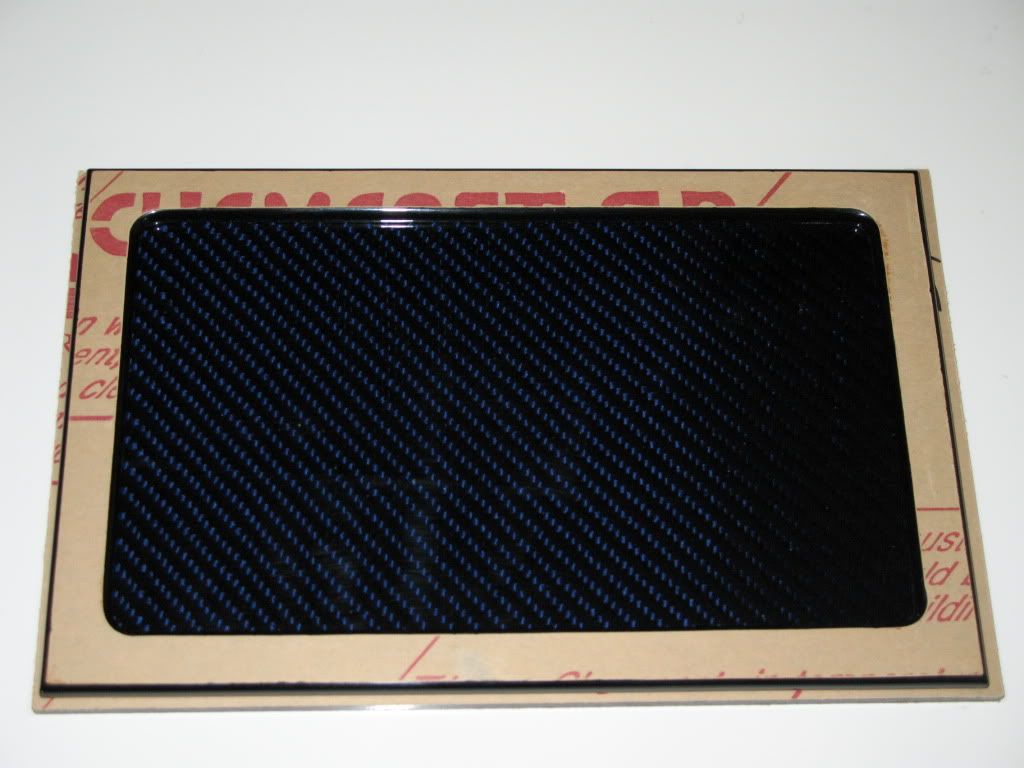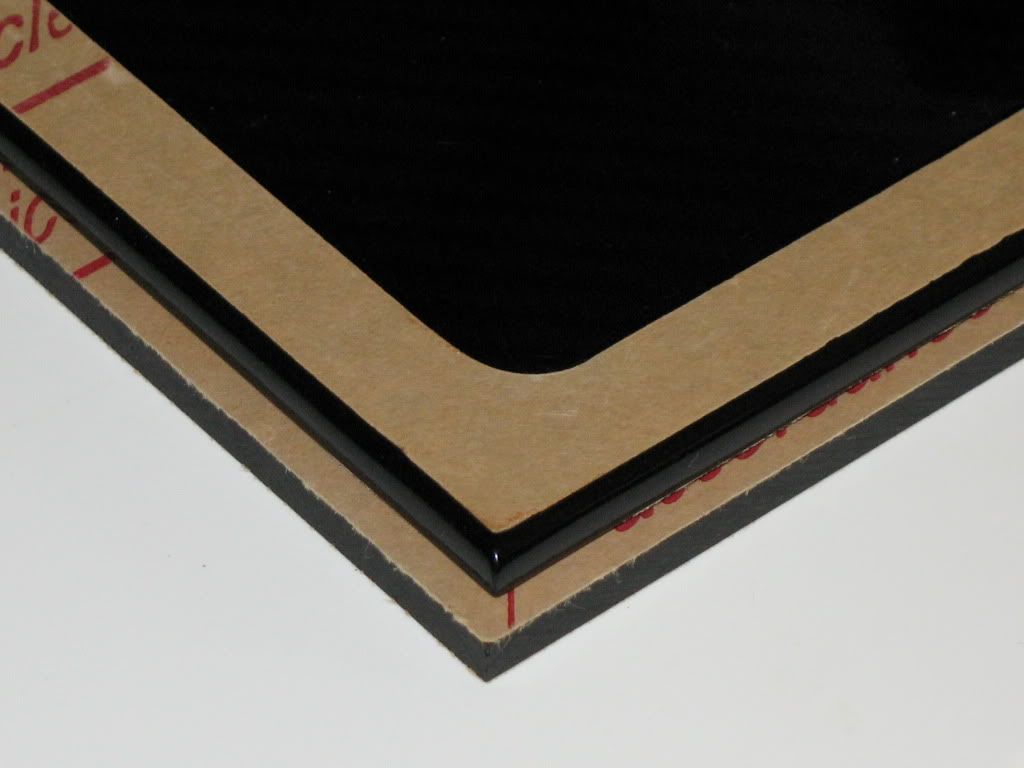 The simple and open-air rear frame: There will be no rear full-coverage panel in the lower chamber; this alleviates the need for exhaust.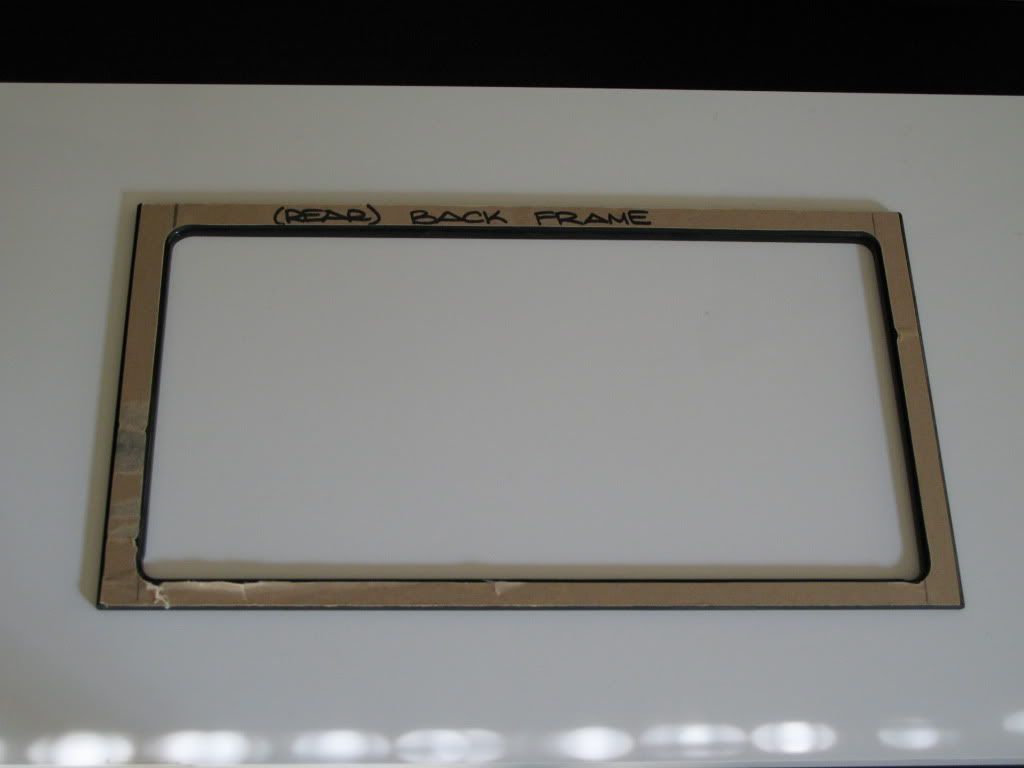 HDD cage: Current design will be able to hold 2 drives, although I may alter it along the way to hold 3, or 4. The holes in the side panels are for passive airflow which will be ancillary to the predominate front-to-back airflow driven by the fan on the front panel. The holes will also be finished in… something…. just dunno what yet.
PSU Tray: Simple in design (but not quite finished). This tray will use a strap to hold the PSU in place and will be.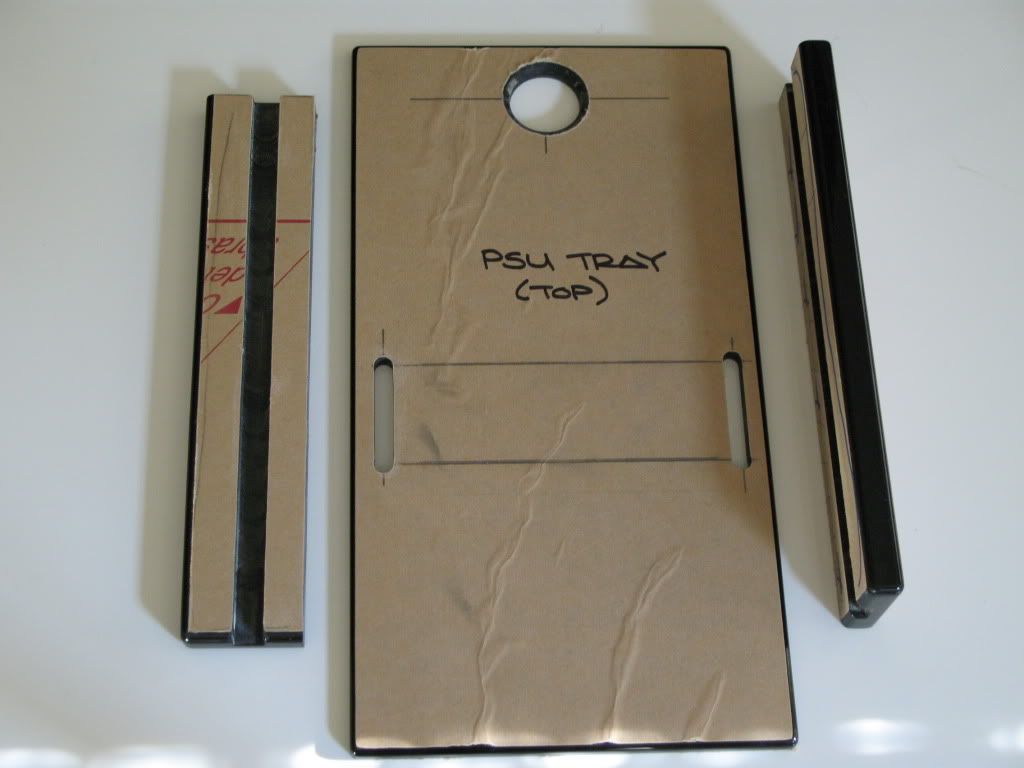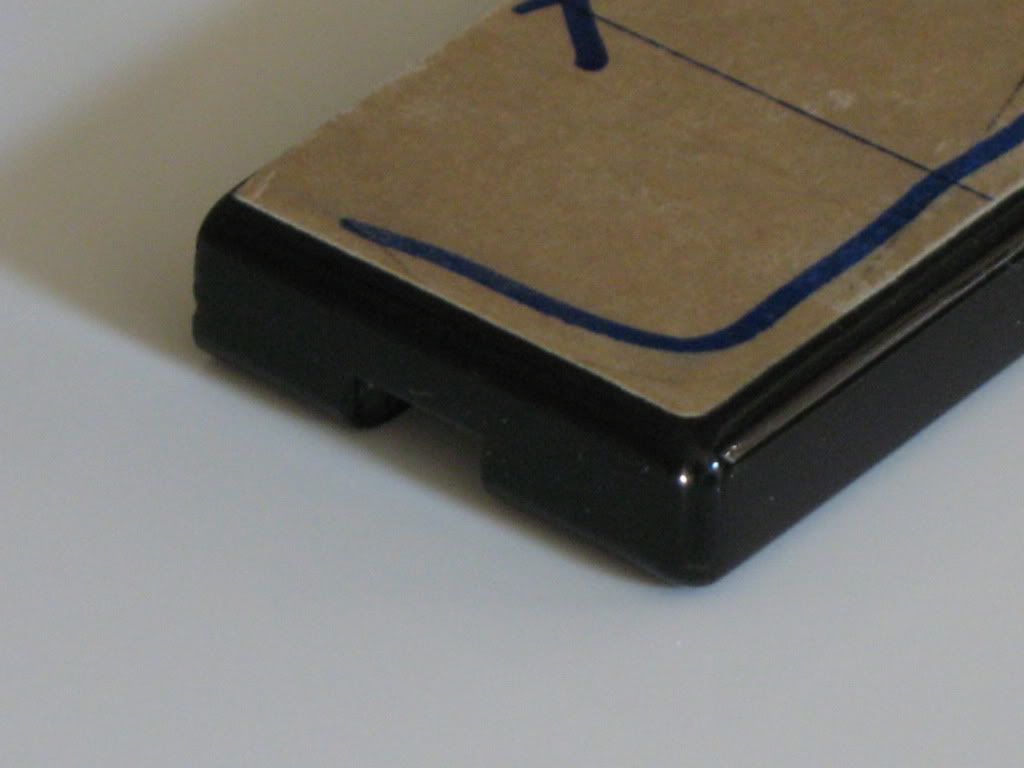 Since the primary structural supports are rather thin the interior vertices will be shored up with coving (similar to Silentium). Here are the raw rods ripped from ½†panel, the router bit, and the prepped coving. The pieces will still need to be cut to size and polished. I will also be adding a bevel on each end.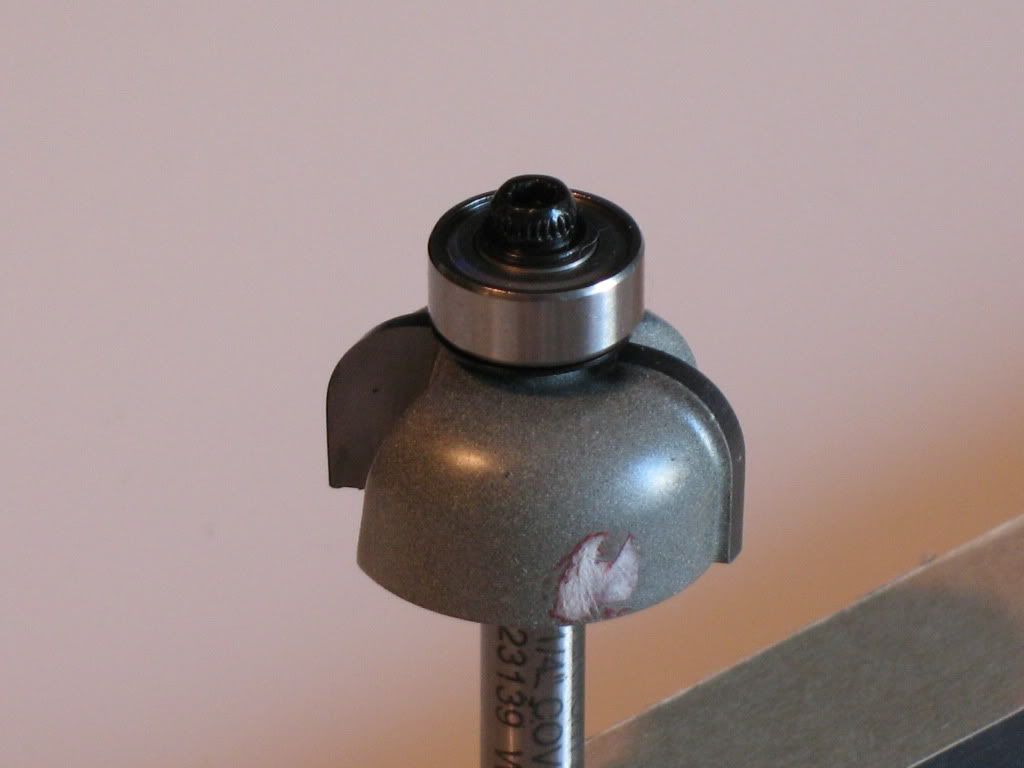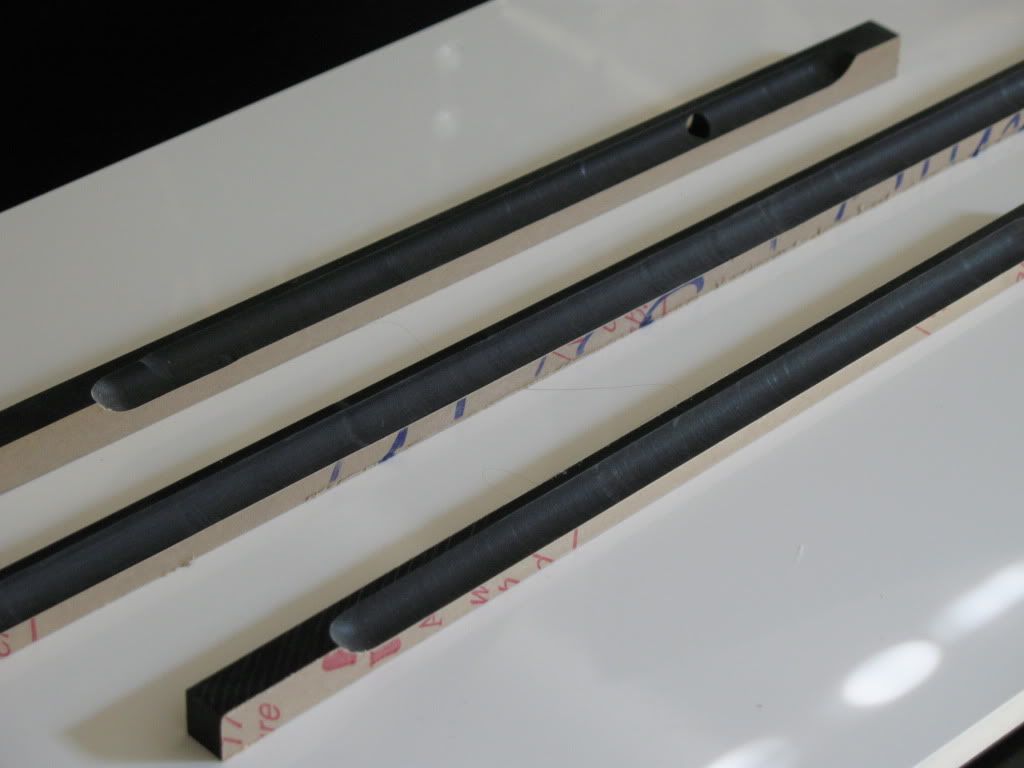 This piece is leftover from the Silentium project; it will act as a spacer between the cover of the lower chamber and the base of the upper chamber.
That was leftover from cutting this:
The next step is to continue on with the feet and fabricate the inner runners for the HDD cage. Once those things are done I can start assembling which is something I need to do before I go any further.
Thanks for looking.
CPU
Motherboard
Graphics
RAM
i7 2600K
GA-P67A-UD7
GTX 580
2 x 2GB Corsair
Hard Drive
Optical Drive
OS
Monitor
C300 (OS), Velociraptor (storage)
Lite-On
W7 64-bit Pro
Samsung 275T
Keyboard
Power
Case
Mouse
Black Widow Ult.
Silverstone DA750
Lian Li T60
R.A.T. 7
Mouse Pad
Q-Pad
View all
hide details
CPU
Motherboard
Graphics
RAM
i7 2600K
GA-P67A-UD7
GTX 580
2 x 2GB Corsair
Hard Drive
Optical Drive
OS
Monitor
C300 (OS), Velociraptor (storage)
Lite-On
W7 64-bit Pro
Samsung 275T
Keyboard
Power
Case
Mouse
Black Widow Ult.
Silverstone DA750
Lian Li T60
R.A.T. 7
Mouse Pad
Q-Pad
View all
hide details