Thank you for the interest, Folks.
Awhile back I made This case.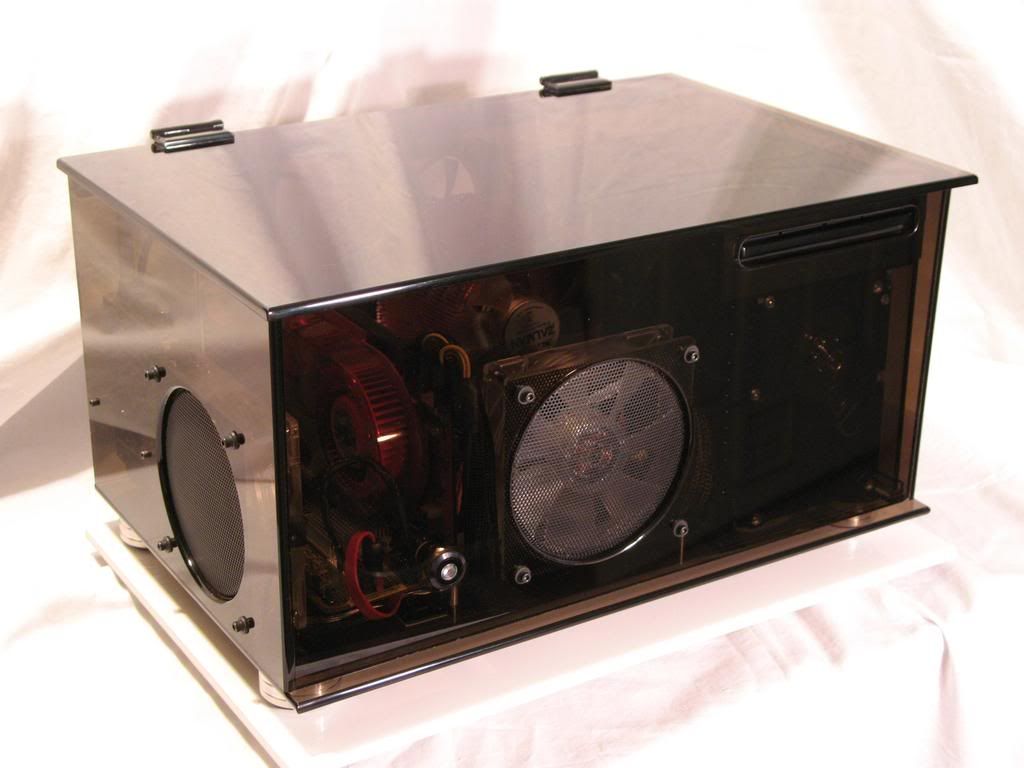 I really like the size and simplicity of it, but some shortcomings in its design forced me to dismantle and recycle it.
Firstly, only mAtx mobos fit that case, and I want to be able to use ATX mobos as well. Secondly, the HDD/Optical caddy was not refined at all, and there was a fitment issue wherein I needed to cut a hole in the bottom the case so that the SATA power lead for the HDD would fit.
For
Scarab
the motherboard orientation remains horizontal, but access will be slightly different than a boring ol' lid.
Again, thank you for your interest; I will be starting this over the Christmas Holiday as it has been quite some time since I broke out the power tools, and my inner manly-man is itchin' to cut stuff up. Since I have a couple of the projects that need some fabrication I thought that I would just insert some of the workload on this project into the tool-time of the others....
....that and I don't wanna get squashed by Gigantor!
CPU
Motherboard
Graphics
RAM
i7 2600K
GA-P67A-UD7
GTX 580
2 x 2GB Corsair
Hard Drive
Optical Drive
OS
Monitor
C300 (OS), Velociraptor (storage)
Lite-On
W7 64-bit Pro
Samsung 275T
Keyboard
Power
Case
Mouse
Black Widow Ult.
Silverstone DA750
Lian Li T60
R.A.T. 7
Mouse Pad
Q-Pad
View all
hide details
CPU
Motherboard
Graphics
RAM
i7 2600K
GA-P67A-UD7
GTX 580
2 x 2GB Corsair
Hard Drive
Optical Drive
OS
Monitor
C300 (OS), Velociraptor (storage)
Lite-On
W7 64-bit Pro
Samsung 275T
Keyboard
Power
Case
Mouse
Black Widow Ult.
Silverstone DA750
Lian Li T60
R.A.T. 7
Mouse Pad
Q-Pad
View all
hide details