Source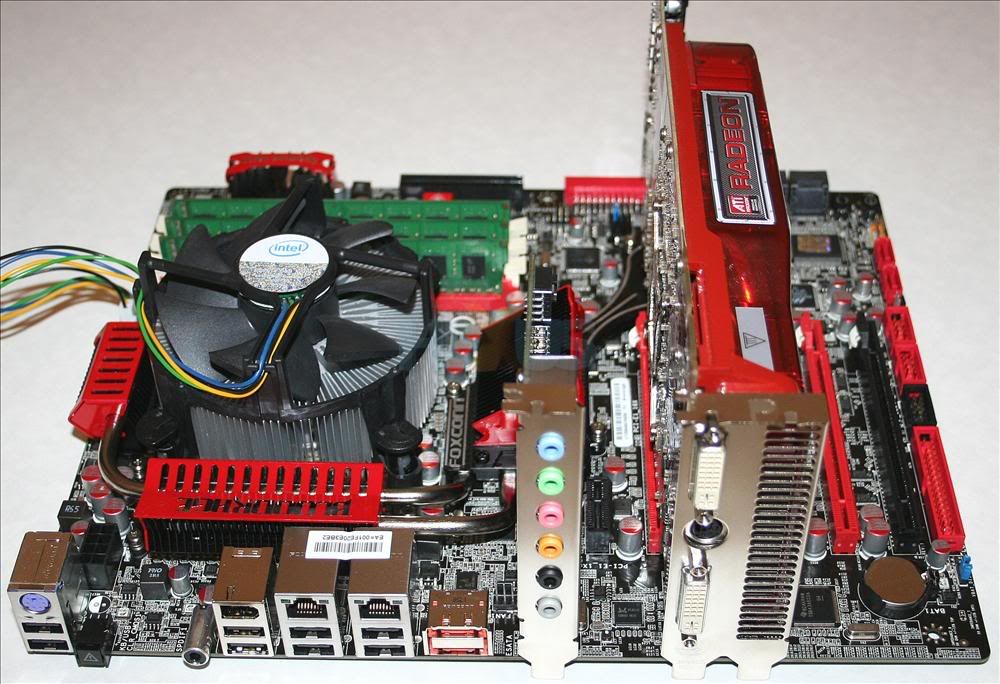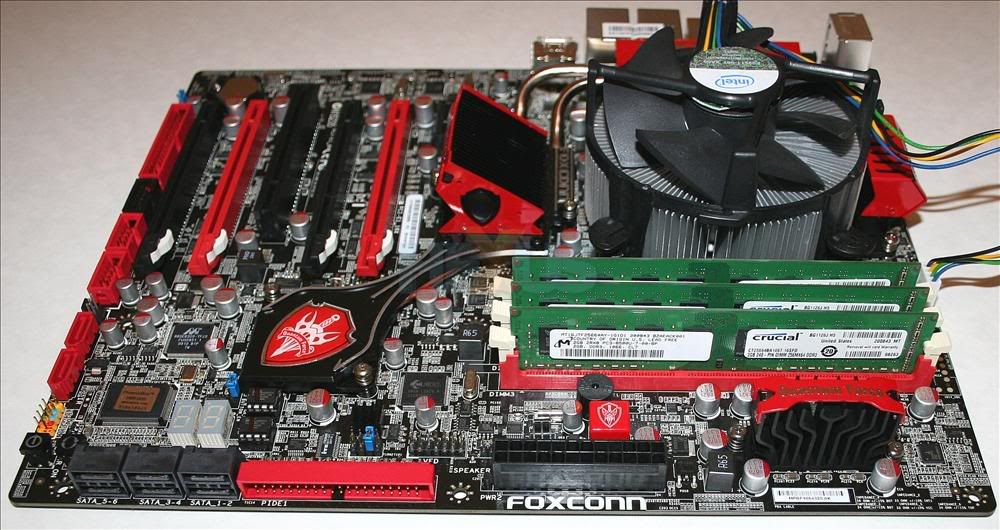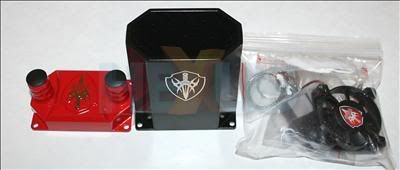 First impressions are positive, from the quality of the box to the aesthetically-pleasing red-and-black colour scheme that makes the board stand out from the competition.
We like the fact that so many features have been crammed in - including above-average audio, SAS support, debug LED, power buttons, four PCIe x16 slots, voltage-monitoring, and changeable IOH cooling - but all this goodness still isn't enough to take away from the egregious oversight of having only three DIMM slots, limiting most to 6GB of RAM. Foxconn may argue, successfully, that its Renaissance board would better fit the bill if RAM expansion is of utmost importance.
Overclocking Summary:
After a few minutes in the BIOS and a couple of choice words that cannot be repeated, a 200MHz reference clock was achieved. 210MHz booted in Windows but would fail wPrime more often than not.
The good
A good-looking board
LGA775 mounting holes in addition to the standard LGA1366
Overclocks well
Loaded with features, some quite innovative
Changeable IOH cooling is cool
BIOS provides granular control over frequencies and settings. Voltage adjustment is extraordinary
The not so good
Only three DIMM slots may persuade some interested folk away from it
£300 for a motherboard is hard to stomach, no matter how good it is
CPU
Graphics
RAM
Hard Drive
T7300 2.0 Ghz @ 800Mhz
8400M GT 256MB
2GB
250GB
Optical Drive
OS
Monitor
Mouse
BD-RE Matshita
Vista Home Premium / Ubuntu 8.10
15.4"
Mx518
View all
hide details
CPU
Graphics
RAM
Hard Drive
T7300 2.0 Ghz @ 800Mhz
8400M GT 256MB
2GB
250GB
Optical Drive
OS
Monitor
Mouse
BD-RE Matshita
Vista Home Premium / Ubuntu 8.10
15.4"
Mx518
View all
hide details