Well I'm getting impatient for my parts to arrive so I figured I would at least got the "log" ball rolling.
Idle Reading Air CPU 41, core0-32 Core1-32 core2-32 core3-32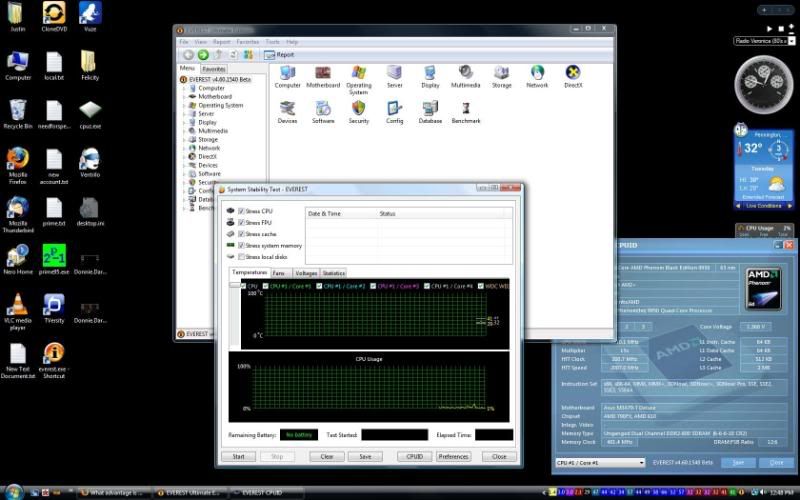 Load Air (7minutes) CPU 62, core0-60 core1-60 core2-60 core3-60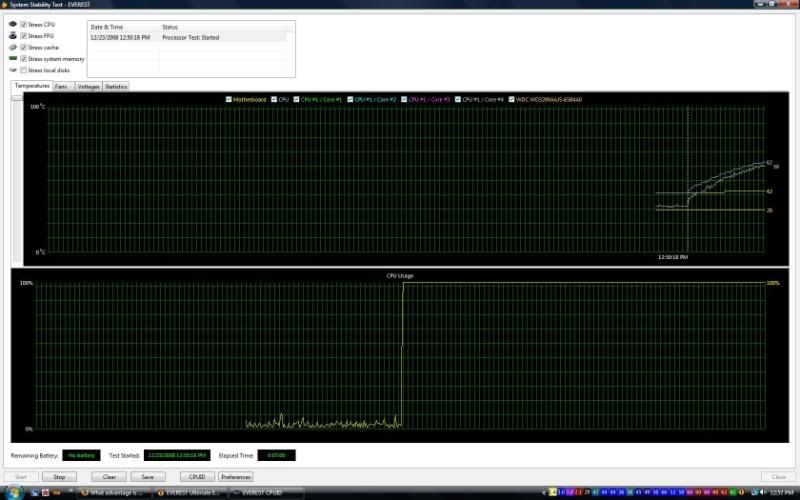 as you can see the air cooler just cant keep up with 100% load. Temps rise fast and at an even pace.
Load Air (7minutes)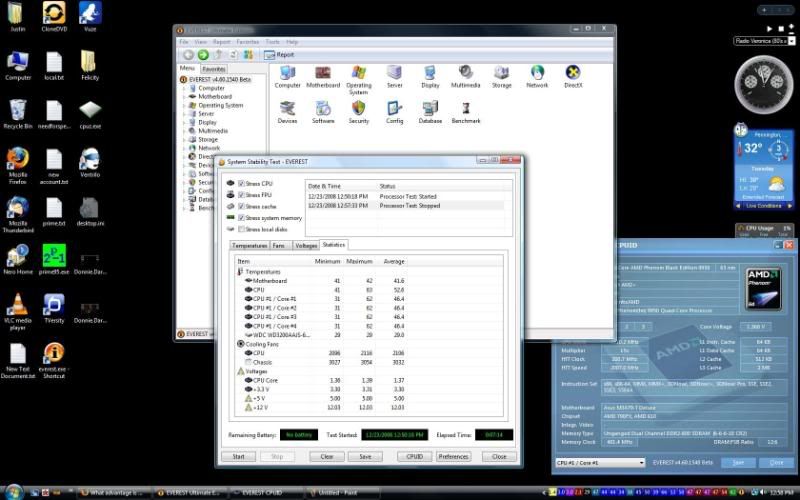 The Box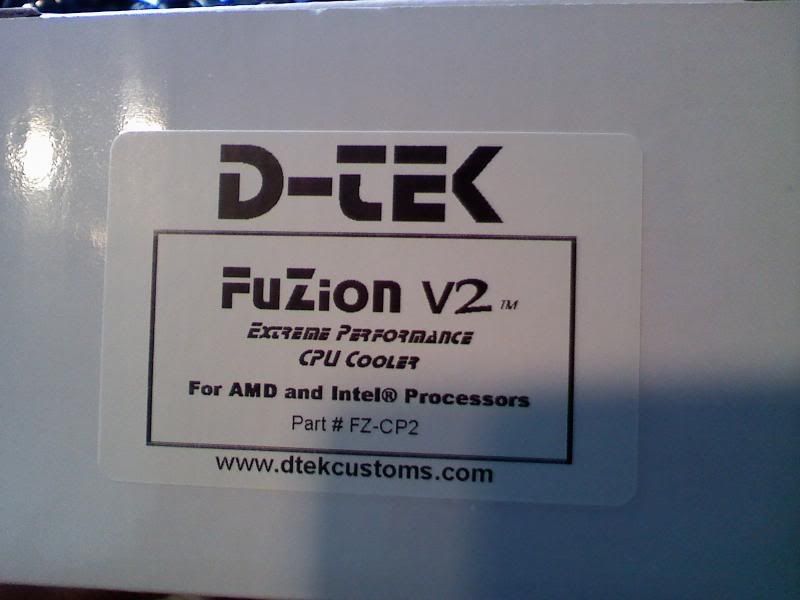 The Beauty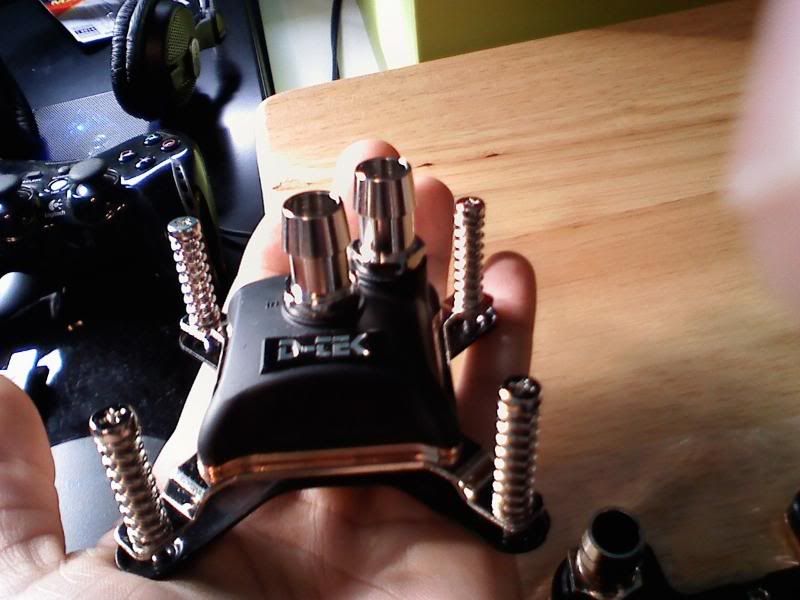 The Beast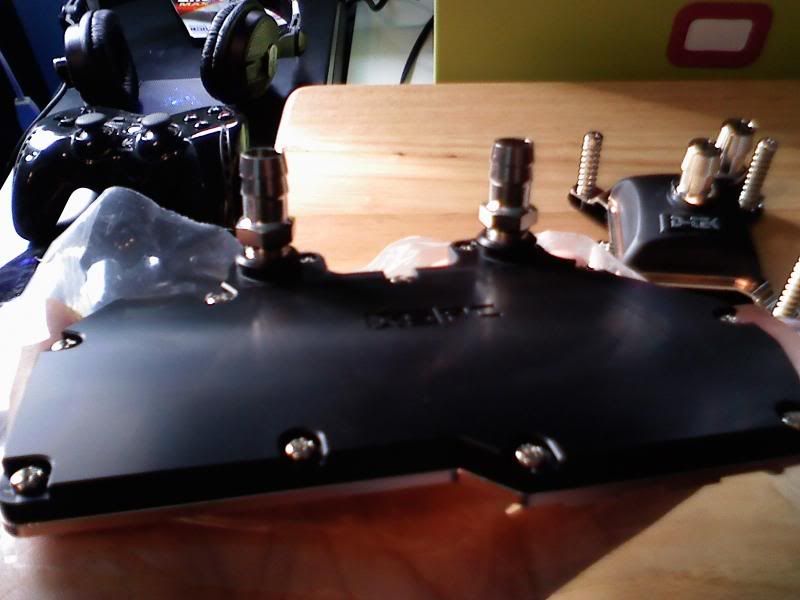 Match Made in Heaven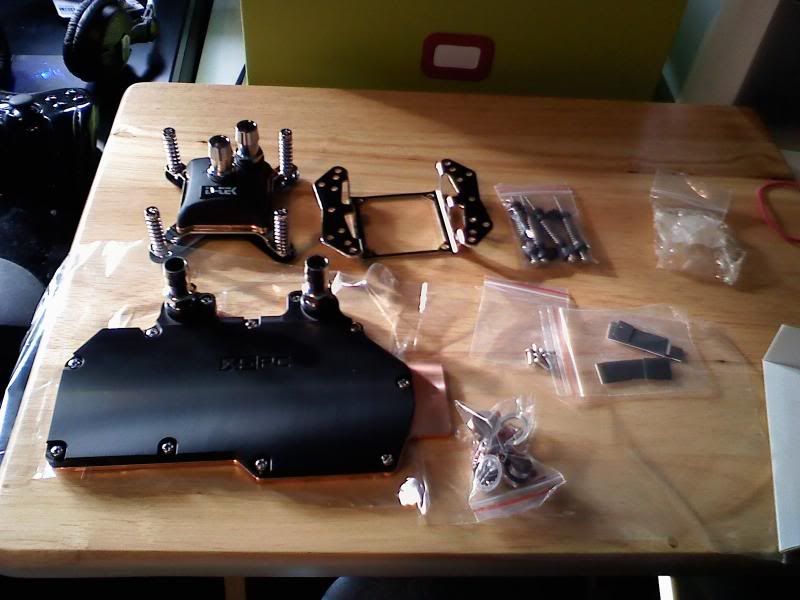 More To Come... Don't know when the United Pot Smokers driver is coming tomorrow But I hope early. I'm almost out of finger nails to chew.
Yay Heres the rest Temps are Great!
D4 and Brain Juice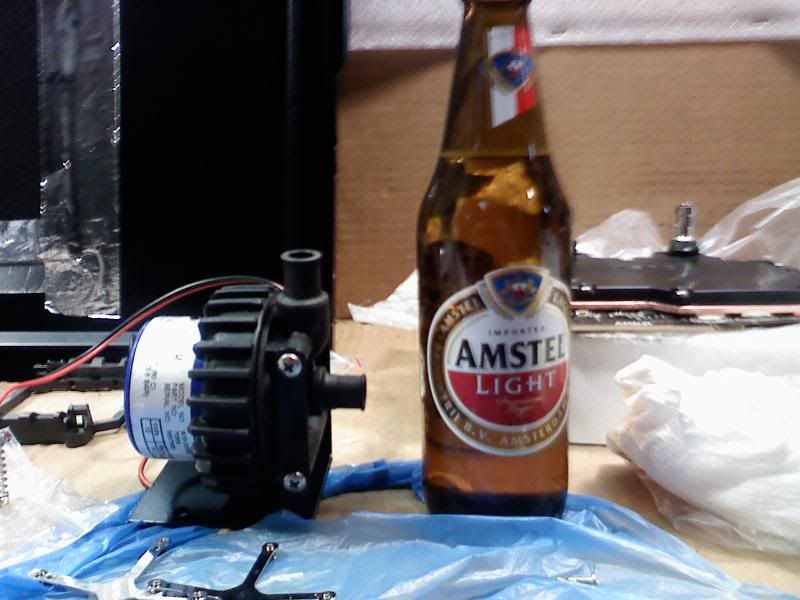 Naked HD4870x2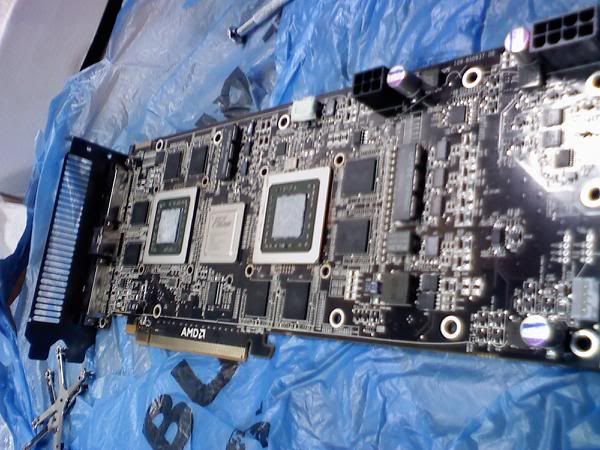 XSPC Razor Installed: Boy was this a *****. a little direction would have been nice and thermal pads cut to fit. Had to reuse most of the stock ones: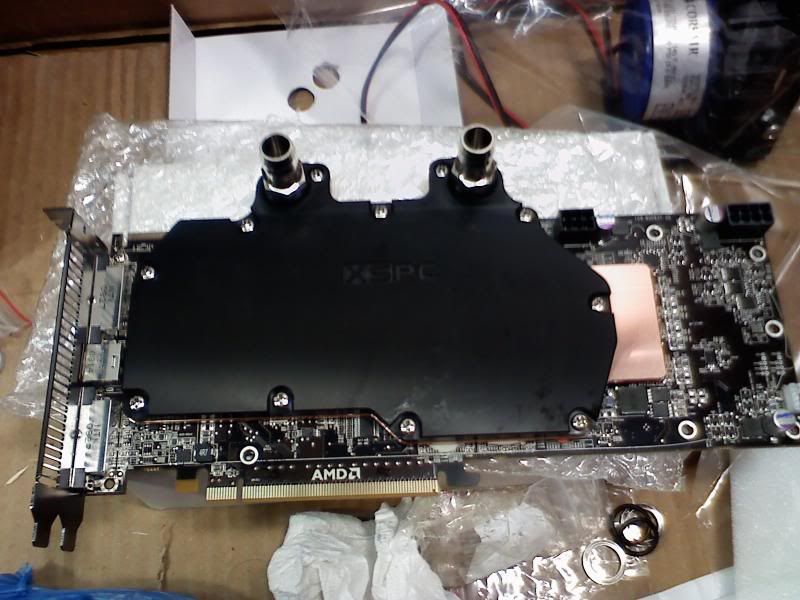 AnotherView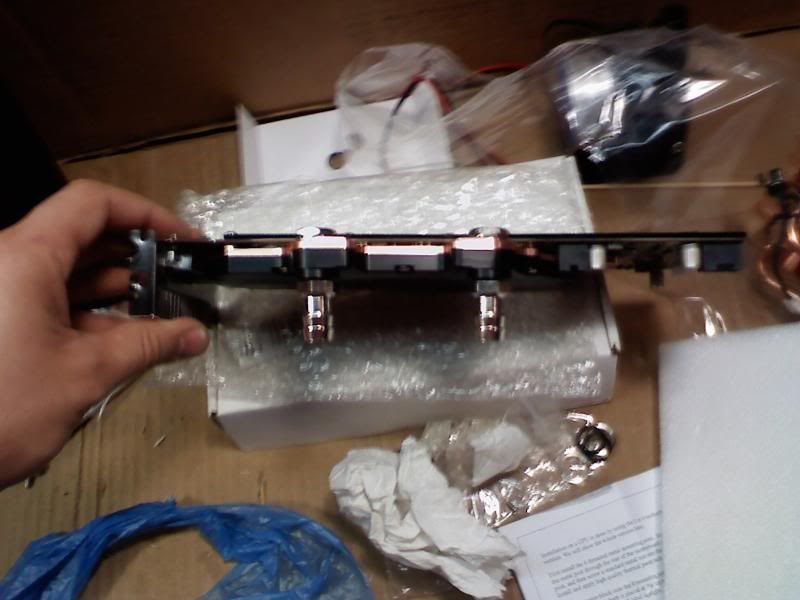 Naked MoBo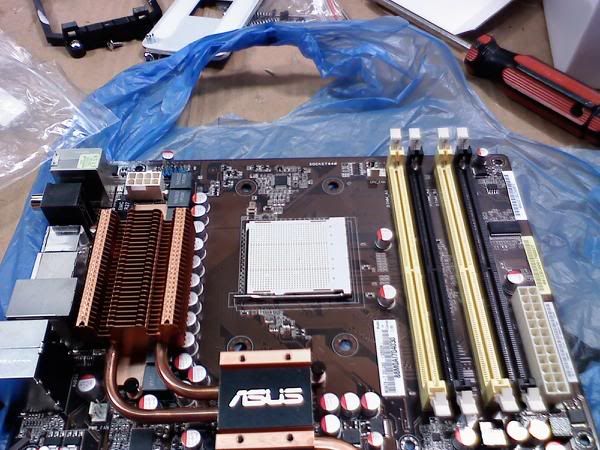 Mounting Pins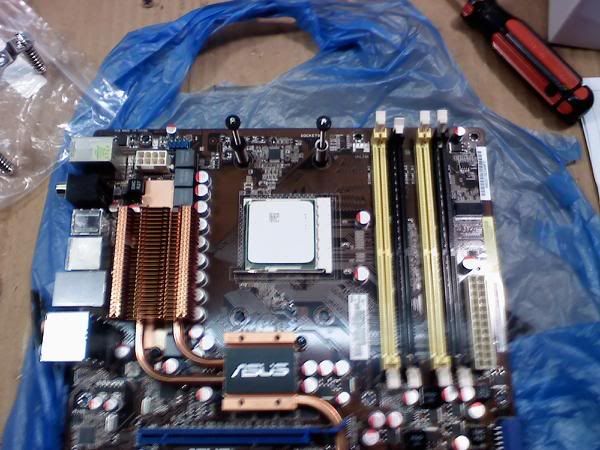 DeTek FuZion V2 Installed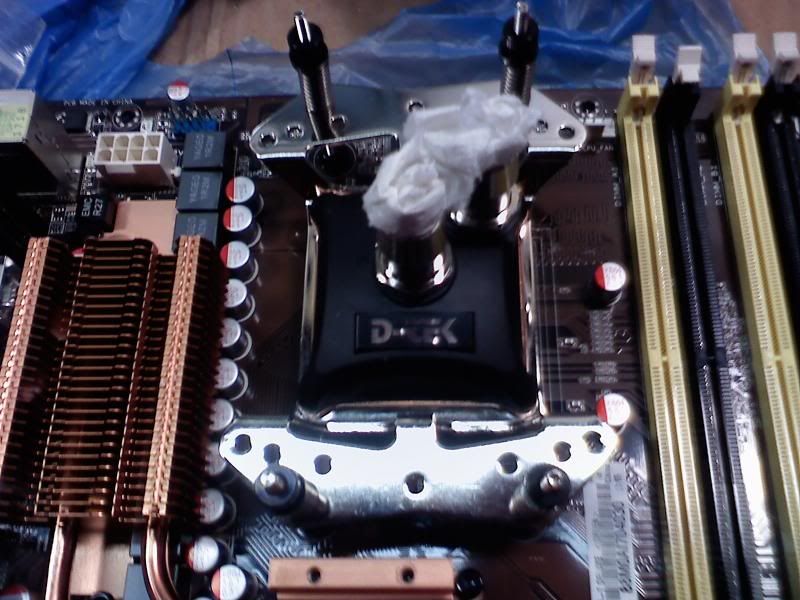 Empty Case
Rear With Mounting Screws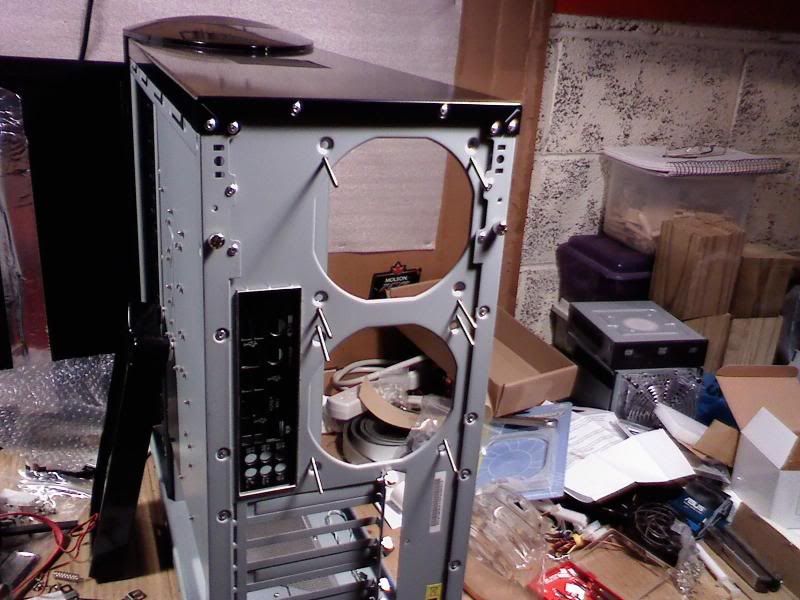 Rear Rad Mounted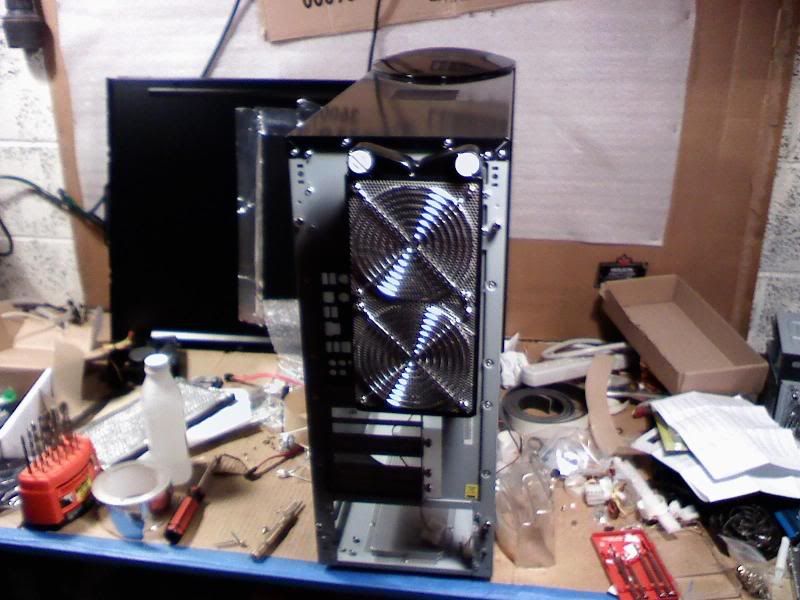 Rear and Front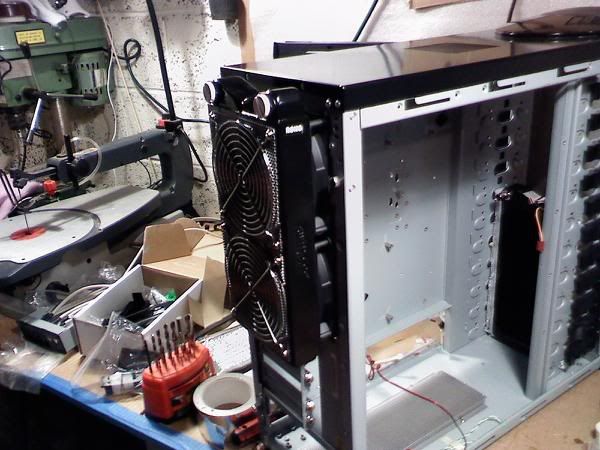 Bleeding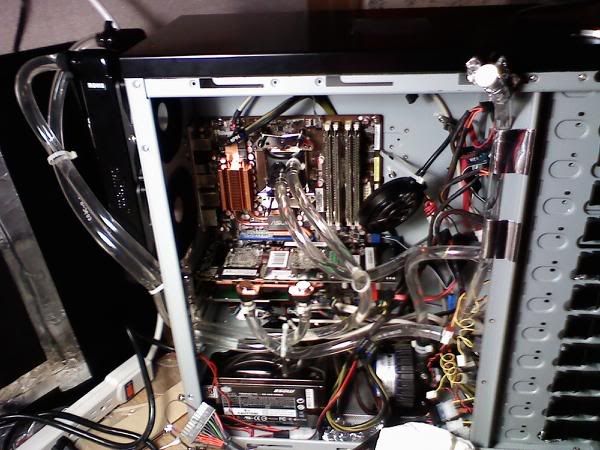 Still Bleeding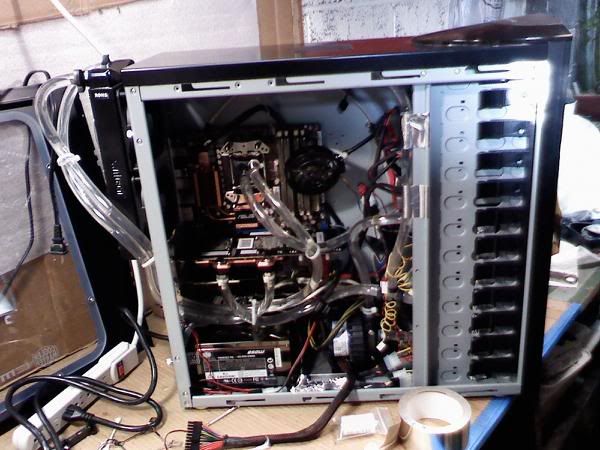 Close Up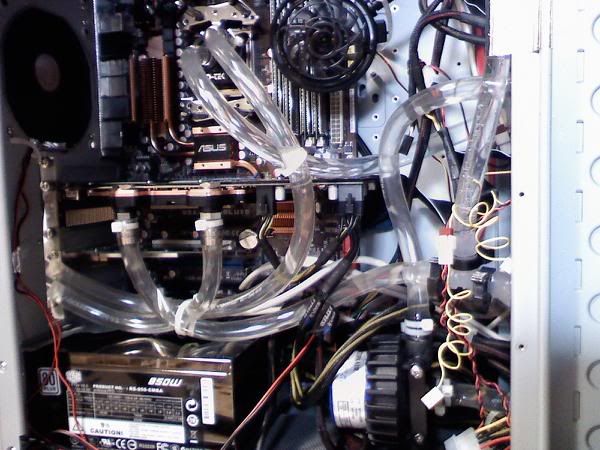 See the bubble? This thing took Forever to bleed and it still has air in it. Been running all day and the Fill tube has dropped like 6 inches with no leaks.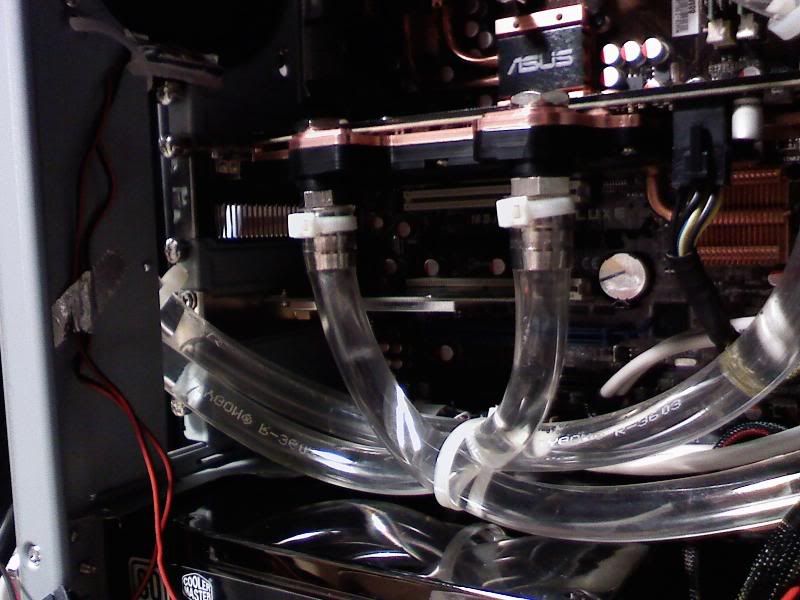 Idletemps @3.2Ghz:37Cpu core0-26 core1-26 core2-26 core3 26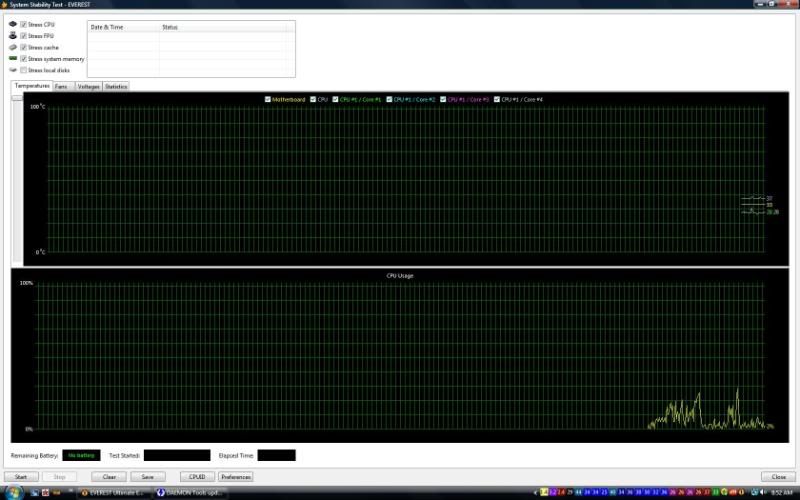 Load Temps @3.2GHz 8 minute stress test: CPU 44 core0-32 core1-32 core2-32 core3-32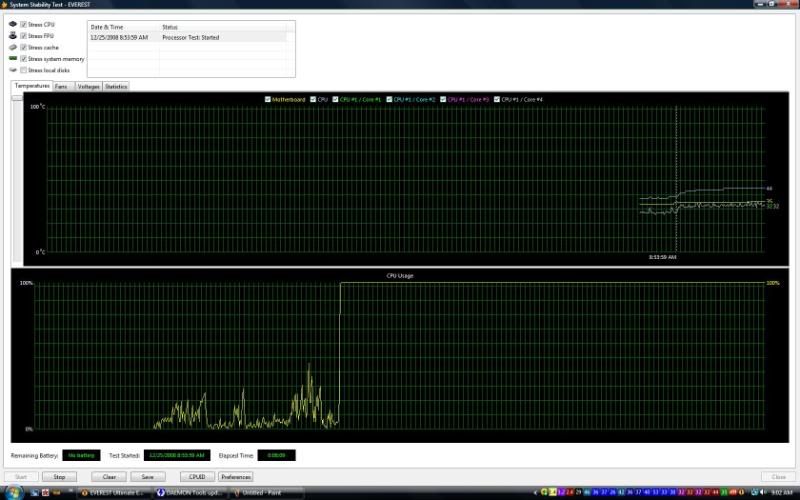 Now running at 3.4GHz with only a 4-5C increase in temps. Tried for 3.6 But even at 1.6 Vcore it would hang loading windows. Going to try and Keep Multi at 17 and raise Ref to 212. Doing that tomorrow.
Oh I have the HD4870x2 at max overclock (using stock bios) and it reads 32 Idle and 40 after 4 runs of 3Dmark06 @ 1680x1050
Edited by SeigiSama - 12/26/08 at 6:36pm
CPU
Motherboard
Graphics
RAM
PhenomII 965c3 @ 4.2 (so far)
Asus Crosshair III formula RoG
2xSaphire HD6850 CF-X
8Gb Mushkin Blackline 7-7-7-20
Hard Drive
Optical Drive
OS
Monitor
WD Caviar 320GB, Seagate Baracuda 1TB
LiteOn DVD Multi 16/48x
Vista and Windows7 ULT 64
LG W2252TQ 1680x1050
Keyboard
Power
Case
Mouse
Logitech g15
CM Real Power 850
CM Stacker RC 810
Death Adder
Mouse Pad
Big and Black
View all
hide details
CPU
Motherboard
Graphics
RAM
PhenomII 965c3 @ 4.2 (so far)
Asus Crosshair III formula RoG
2xSaphire HD6850 CF-X
8Gb Mushkin Blackline 7-7-7-20
Hard Drive
Optical Drive
OS
Monitor
WD Caviar 320GB, Seagate Baracuda 1TB
LiteOn DVD Multi 16/48x
Vista and Windows7 ULT 64
LG W2252TQ 1680x1050
Keyboard
Power
Case
Mouse
Logitech g15
CM Real Power 850
CM Stacker RC 810
Death Adder
Mouse Pad
Big and Black
View all
hide details