Hey all! This is my first guide, so please keep that in mind when reading!
I recently began getting somewhat high temps (for me at least) on my card, and knew that it had to be a build up of dust, cat hair and such on my beautiful BFG! Usually my GPU would max at about 60 degrees, which was great, but it had gotten to 70 a few times, and once, even to 81!!!
So, I ordered some replacement thermal pads, as well as a tube of Arctic Cooling MX-2:
I disconnected everything from the back, and put the beast on the table: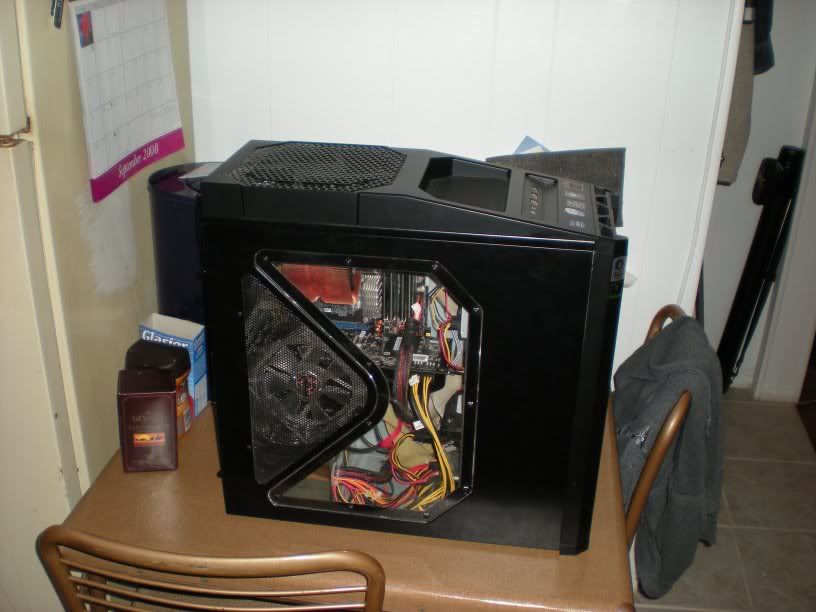 Not too dusty...and I know...my cable management sucks!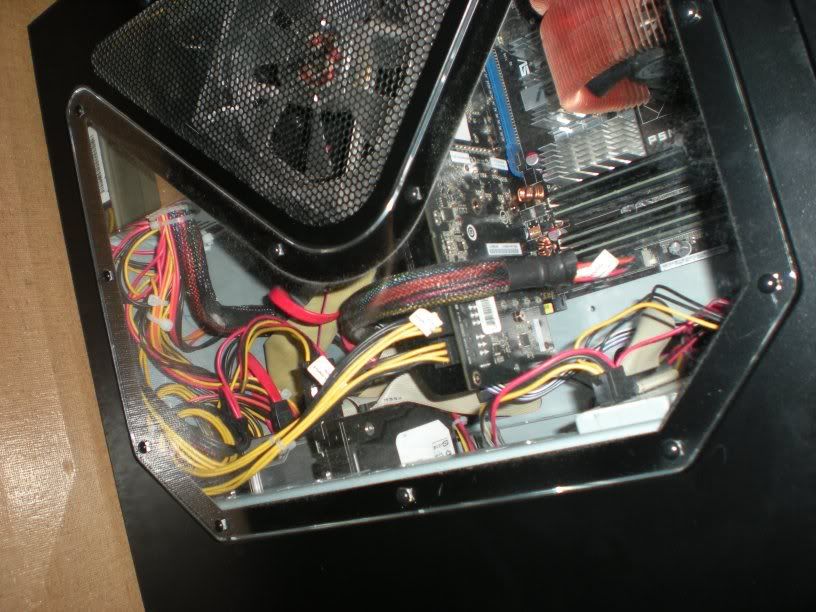 There's the culprit! Man, that thing is HUGE!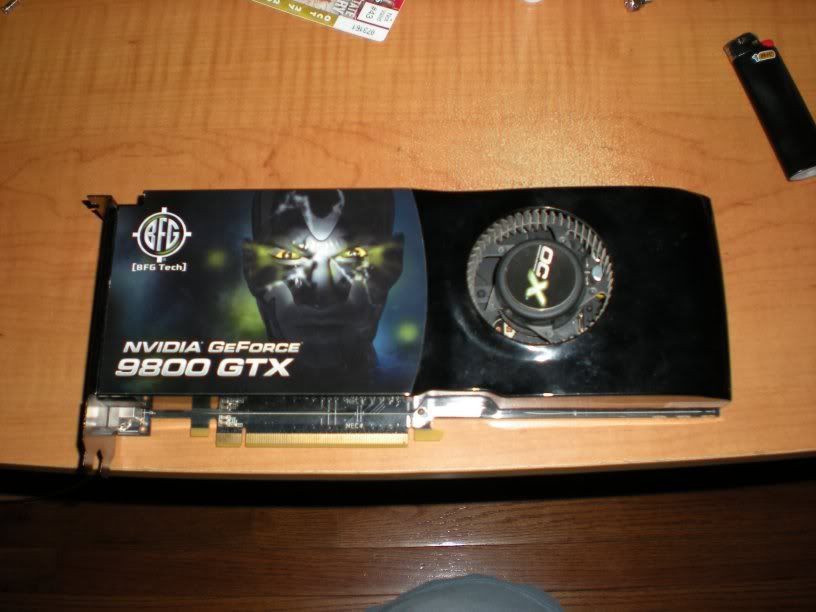 I also decided to dismantle my case a bit and clean it good, since a basically 'new and improved' video card would soon be ready...my cat was not pleased...
Aaahhh!!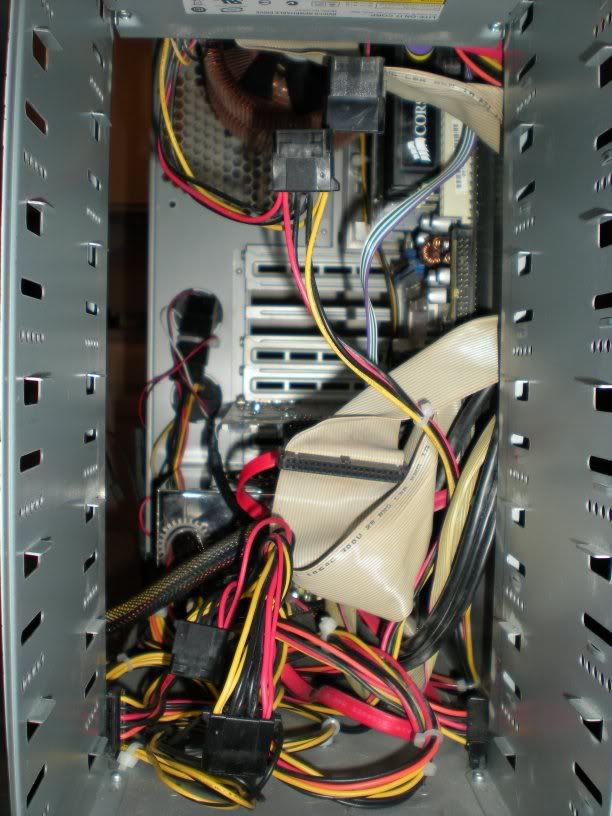 Anyways, back to the card! This is how it looked when I popped off the heatsink. There are a total of 19 screws to remove the heatsink and fan off of the card itself: Two on the backplate, near the DVI connections, three small silver screws on the opposite end, and 14 spring-screws.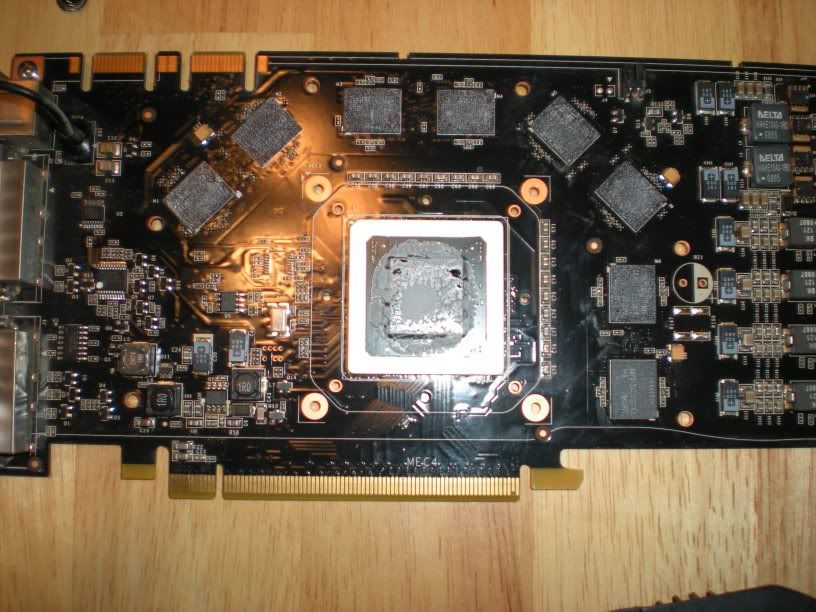 There also was some gummy thermal tape that I quickly disposed of...but the TIM on the chip!! My god!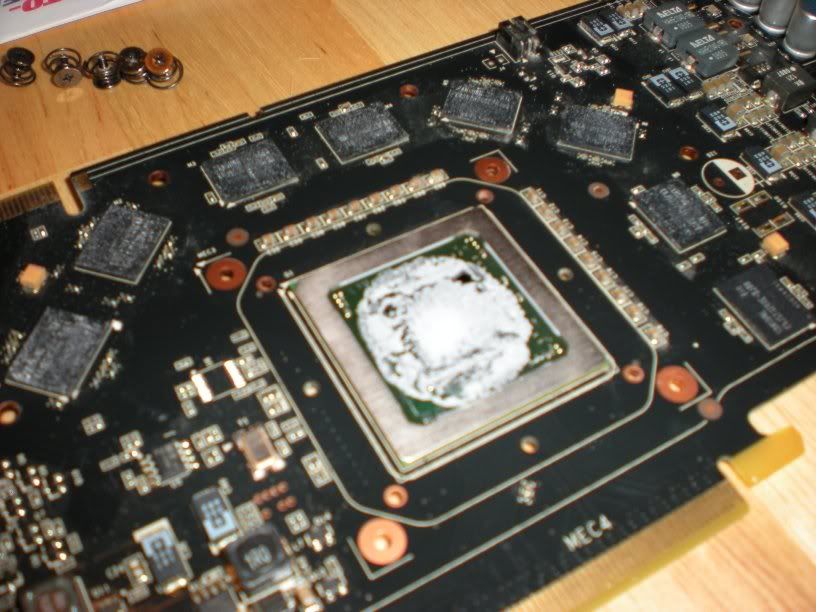 To remove the heatsink from the plastic housing, there are a total of 5 small screws to remove. I'm sorry I didn't think to get pics, but they are the only screws you see, and when they are all out, it will just pop out. (Also, the one screw near the fan is longer than the other 4)
Prepped and ready! I wiped all surfaces with a lint-free cloth, then swabbed lightly with Isopropyl Alcohol and let air dry.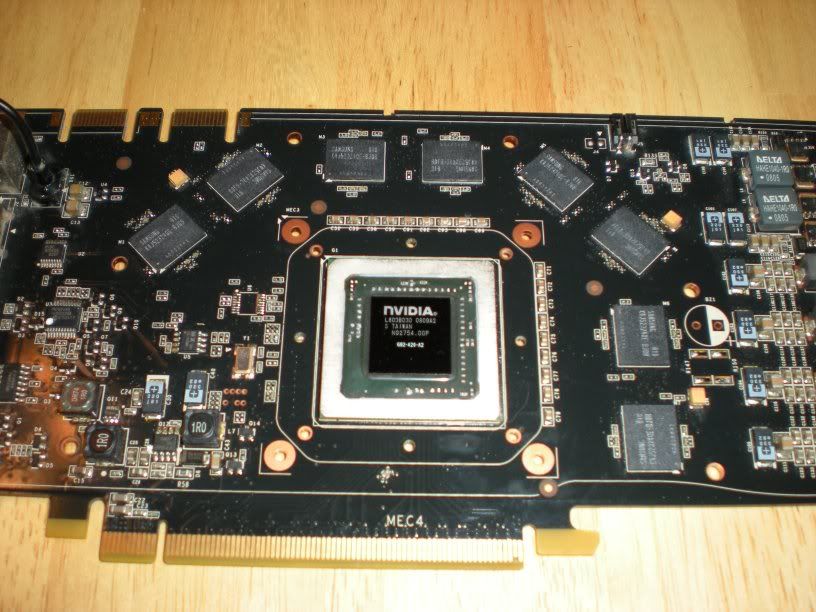 It really is a thing of beauty, isn't it?
Double-sided thermal tape on the RAMs, and MX-2 nicely spread on the chip!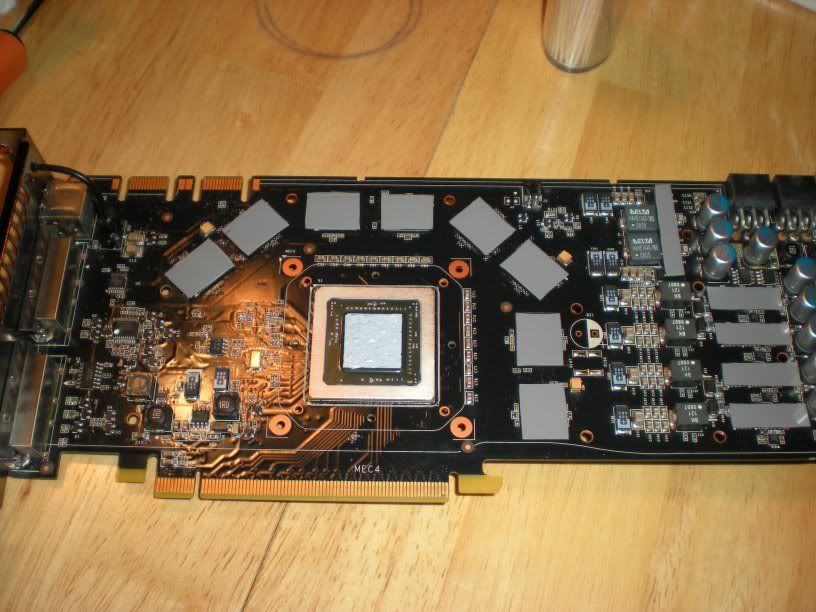 All put back in and ready to reconnect!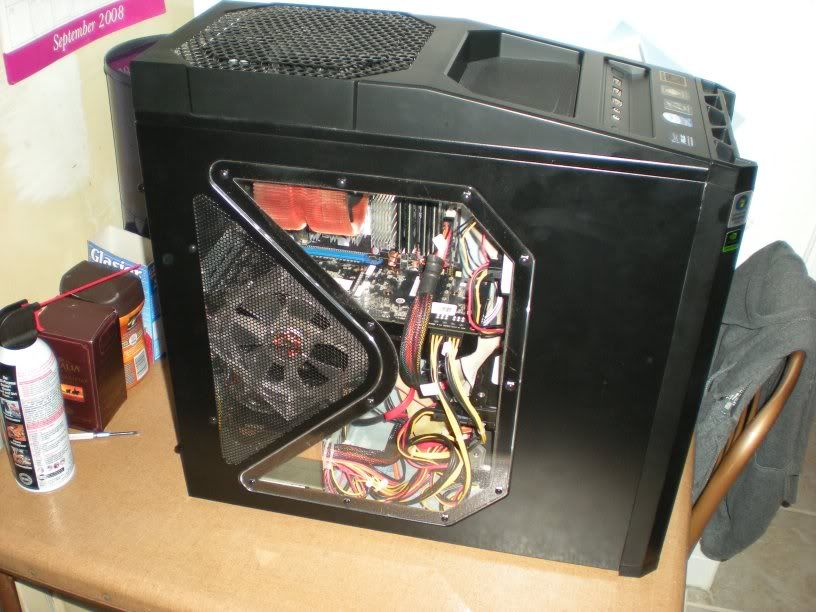 These were my temps on first boot after cleaning!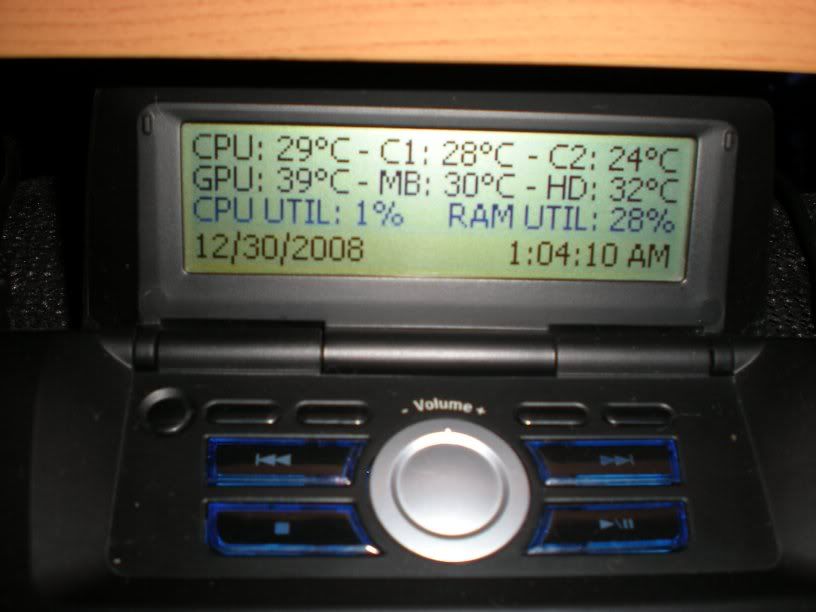 What I didn't take pictures of, and I should have, was the huge clump of fur that I took off the heatsink that was DEFINITELY causing my higher temps before. It was so nasty that even if I had taken a pic of it, I probably would have been embarrassed to show it!
So now my GPU idles at 38-40 degrees, and I haven't seen it hit higher than 55 degrees yet! The Antec 900 is a great case, my first 'real' case, but it's a vacuum! I have now put in place a temporary solution to cut down the cat hair, but aluminum fan filters will be ordered soon, so stay tuned a new How To then!
Thanks again for reading! Also, if this is in the wrong section, I don't have the required rep, or whatever, please let me know...still a noob...
Patriot is not amused...