just changed the TIM material for the gpu on my card w/some ceramique.
load temps w/100% fan in Grid seemed to max out at 58c w/a short peak of 59c at the very end of my testing.
card is clocked at 670 core/1460 shader and 1125 mem.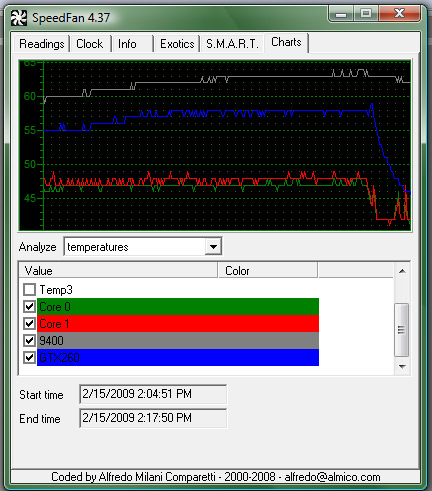 edit:
oops, had one of my fans set in my case backwards...will try this test again shortly.
new temps w/fan in the correct orientation.
55c average w/peaks of 56c and for some reason another peak at the very end at 57c.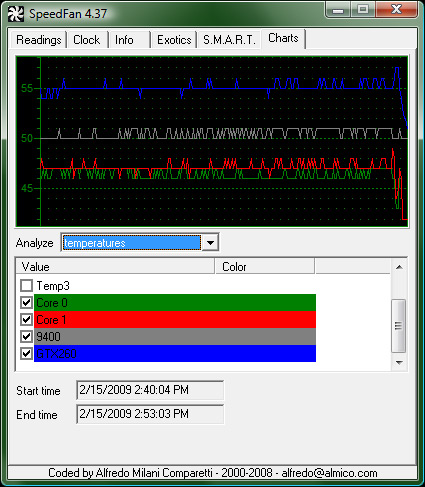 far cry 2 dx10 temps ranch medium looped 5 times: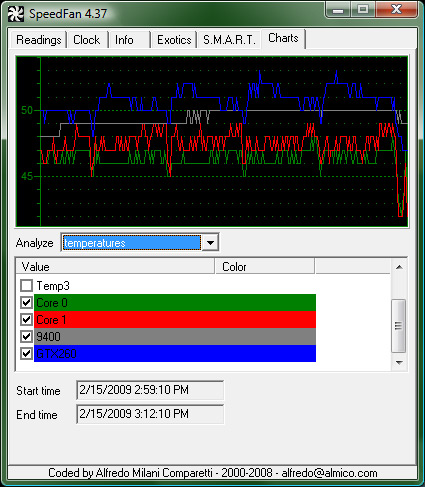 devil may cry 4 dx10 benchmark looped twice: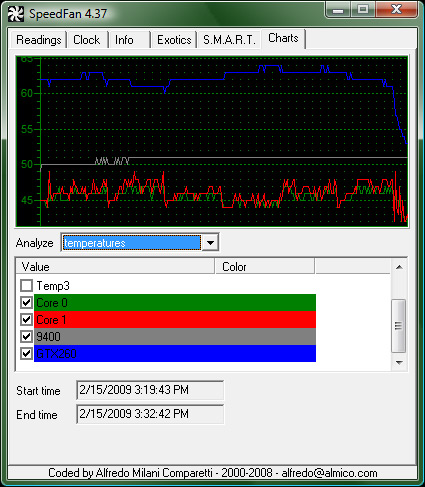 ambient room tempature is 70f(21c)
Edited by haste - 2/23/09 at 3:24pm