Quote:
Originally Posted by
cRaZyEddie187
***Update***
Added blocks to my wc loop and cleaned up the wires some more.
Hope you guys like
PS. I just love this case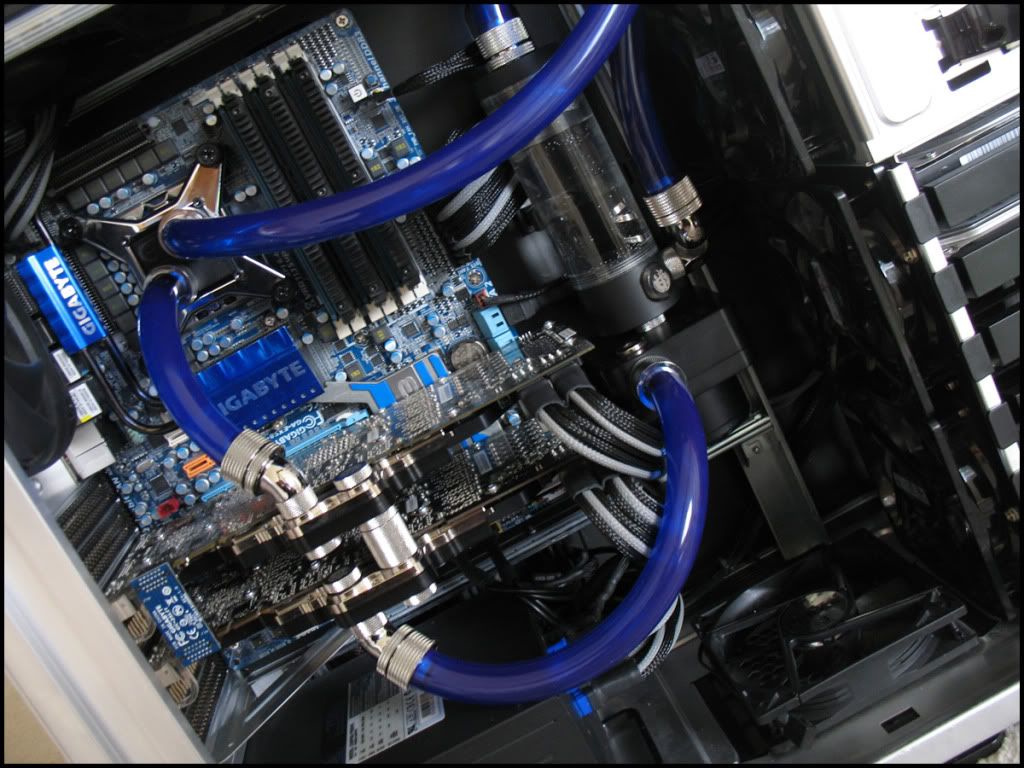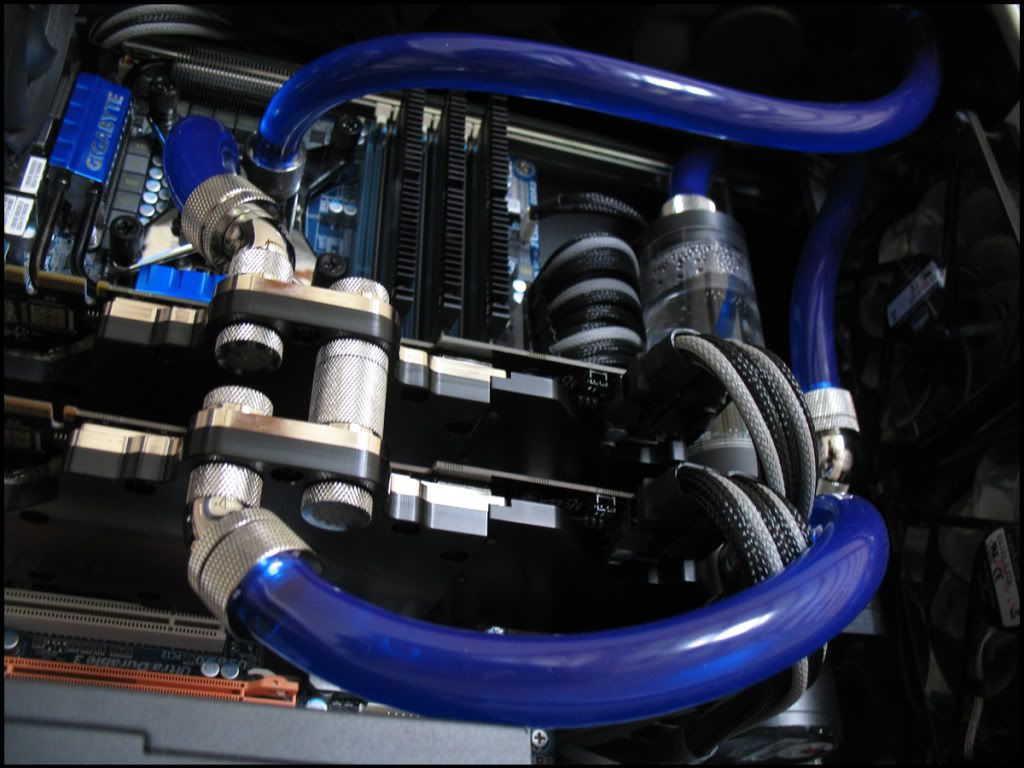 Why'd u need all them noisy fans when ur watercooling everything? eh? The Stock fans would be more than enough to cool everything else.
Defeats the purpose of a noise free wc setup.
Edited by SadSoul - 10/23/10 at 5:29am
CPU
Motherboard
Graphics
RAM
Core I5-750 @4Ghz (191x21) w 1.40v IMC @1.3v 24/7
ASUS P7P55D-E Pro SATA3 USB3.0 1002 BIOS
EVGA GTX 580 @900/1800/2100 with 1.1v
4 GB GSkill Trident DDR3 2000 @1910 8-8-8-21 1T
Hard Drive
Optical Drive
OS
Monitor
2 Samsung 1TB F3s in 2 RAID0 arrays
LG 10X Blu Ray Drive
Windows 7 Ultimate 64 (Fully Tweaked)
Samsung T260 26" LCD 1920x1200 5ms
Keyboard
Power
Case
Mouse
I-ROCKS KR-6820E-BK Back-lit Gaming Keyboard
Corsair AX 850 Gold
CoolerMaster ATCS 840 Black +Silverstone CFP51 bay
Logitech G5 original
View all
hide details
CPU
Motherboard
Graphics
RAM
Core I5-750 @4Ghz (191x21) w 1.40v IMC @1.3v 24/7
ASUS P7P55D-E Pro SATA3 USB3.0 1002 BIOS
EVGA GTX 580 @900/1800/2100 with 1.1v
4 GB GSkill Trident DDR3 2000 @1910 8-8-8-21 1T
Hard Drive
Optical Drive
OS
Monitor
2 Samsung 1TB F3s in 2 RAID0 arrays
LG 10X Blu Ray Drive
Windows 7 Ultimate 64 (Fully Tweaked)
Samsung T260 26" LCD 1920x1200 5ms
Keyboard
Power
Case
Mouse
I-ROCKS KR-6820E-BK Back-lit Gaming Keyboard
Corsair AX 850 Gold
CoolerMaster ATCS 840 Black +Silverstone CFP51 bay
Logitech G5 original
View all
hide details