I recently overclocked my cpu to 3.0ghz with a 1.27vcore (board wont let me go any lower *cough* Intel mobo.)
So I decided to use prime 95 and then Intel burntest after my OC and here are the difference in load temps.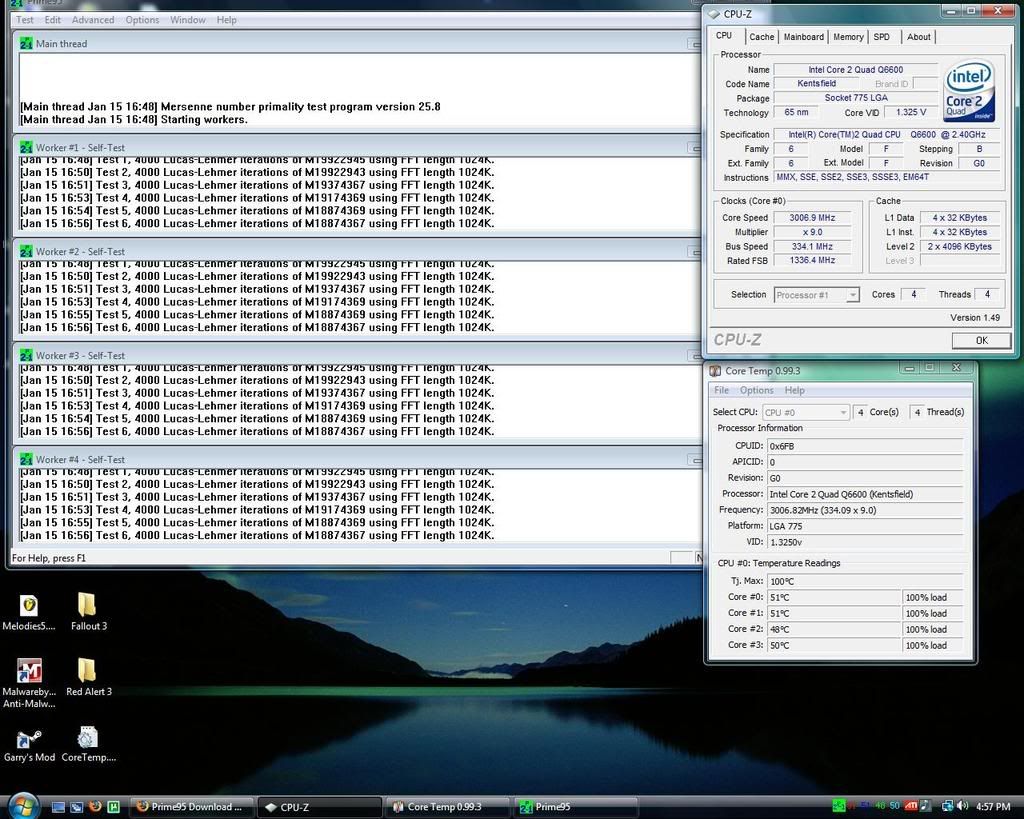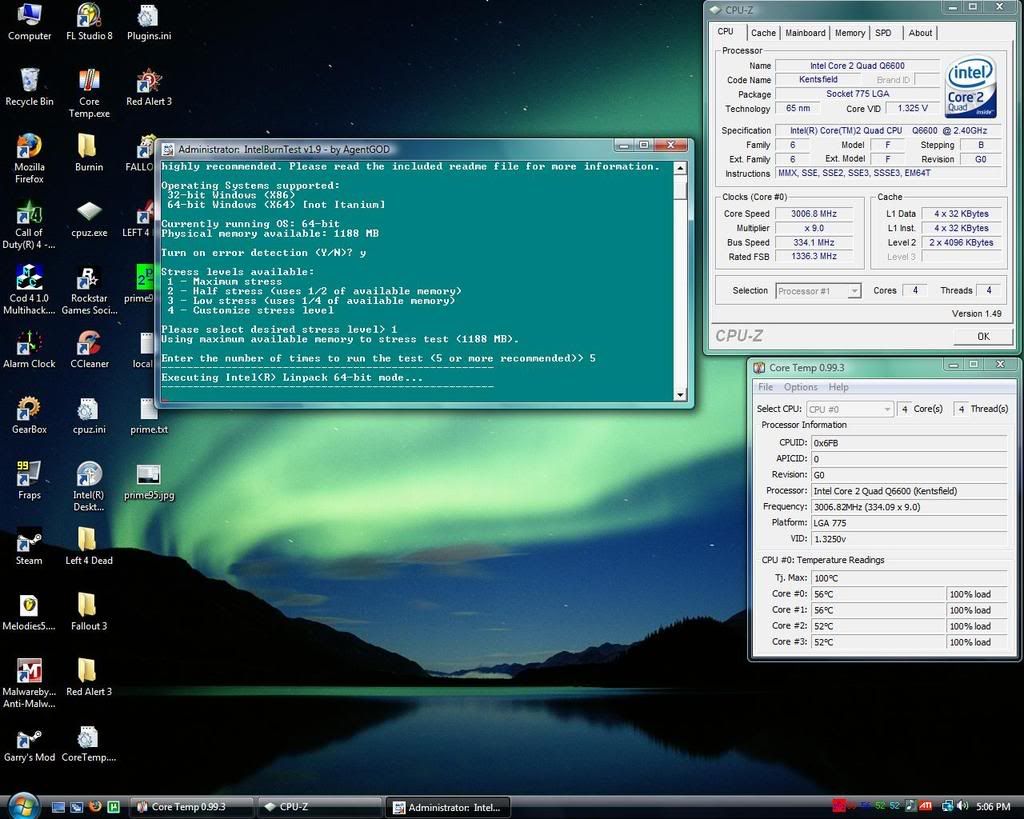 I think I know what burn test I will use to get the most stressful testing.
I also notice that the Intel burn test gets a full load a lot faster than prime95 and doesn't take long to get to the max temps.
CPU
Motherboard
Graphics
RAM
Core 2 Quad Q6600 @3.20
Intel DX38BT
Vistiontek Radeon 4870
4GB corsair DDR3 @1600mhz
Hard Drive
Optical Drive
Monitor
Keyboard
500GB sata Western Digital Barracuda
lite-on multi DVD burner
17 inch dell lcd monitor
Microsoft Comfort Curve 2000
Power
Case
Mouse
Mouse Pad
power up 800w
Ultra M923 Full Tower Case
Dell laser mouse
generic blue
View all
hide details
CPU
Motherboard
Graphics
RAM
Core 2 Quad Q6600 @3.20
Intel DX38BT
Vistiontek Radeon 4870
4GB corsair DDR3 @1600mhz
Hard Drive
Optical Drive
Monitor
Keyboard
500GB sata Western Digital Barracuda
lite-on multi DVD burner
17 inch dell lcd monitor
Microsoft Comfort Curve 2000
Power
Case
Mouse
Mouse Pad
power up 800w
Ultra M923 Full Tower Case
Dell laser mouse
generic blue
View all
hide details