Project completed!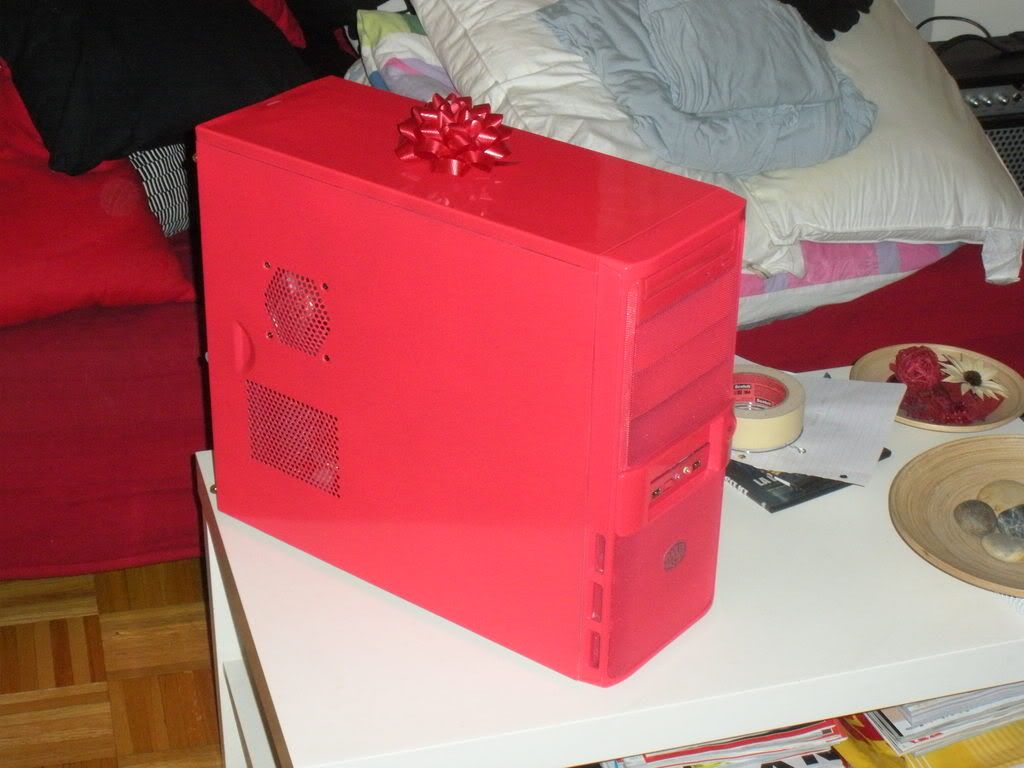 __________________________________________________ ____________________
Hi everyone,
So I'm building my GF a computer out of some spare parts + some new parts and trying to get it done as close to V-day as possible (although it will get delayed for sure). Computer is mostly for photoshop (she's in fashion school) but also for light gaming and web surfing.

What I already have around:
Motherboard: Asus Striker Extreme 680i
Processor: Intel Core 2 Duo E8400
CPU cooler: Zerotherm BTF90 (the butterfly one
)
Ram: 2x2GB Mushkin DDR2 800
HDD: Seagate Barracuda 250GB 7,200RPM drive
What I bought:
Case: Cooler Master Elite 335 ($44.99 shipped from Newegg) to be painted hot pink with hearts
Optical: LiteOn 22x DVD/RW ($22.99 shipped from Newegg)
PSU: Antec Earthwatts 500w ($45 shipped from OCN for sale section)
GPU: BFG 7900GS ($36 shippped from OCN for sale section)
Total: $148.98... so just a tad over budget but not too bad.
What I need:
Nothing anymore! Work will begin as soon as parts come in.
Edited by NoodleGTS - 4/5/09 at 9:44am