Alrighty, so all the parts came in and I finally started working on this project. No more boring text. Here are some pics!
The case before I went to town on it with my sandpaper!
For $44.99 This case is really good! The front panel is super professional and the side panels are a bit tougher than I would have expected. Cooler Master provides a great manual and accessories. Unfortunately, it came bent! No idea whose fault this is.. but no problem though, this will be fixed later. Don't feel like dealing with an RMA at this point...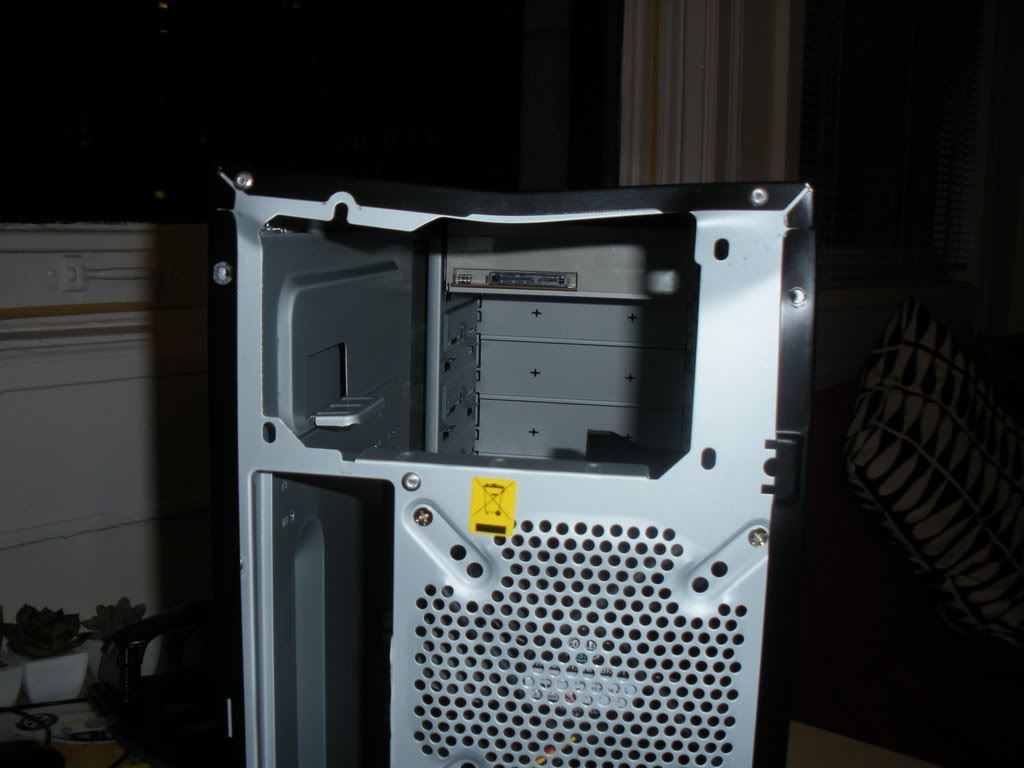 Starting to take it apart:
This case is pretty neat and most everything disassembles. That black thing with the USB headers comes off too, but no need to take it off at this point since I'm not painting the inside.
Me hard at work with my 100 grit. I know it's fine, but should do with a nice and smooth surface. I later realized (working on the side panel) that 100 was too fine and used 80 to begin with instead. sanding the paint off the side panels was the most boring and tedious process of my life. Not only that but it was EXTREMELY messy as the paint dust kept scattering all over my girlfriend's apartment (live in NYC and so we have nowhere to do this). And this in turn meant that I was sweeping/cleaning the floor every half hour or so to contain the messiness.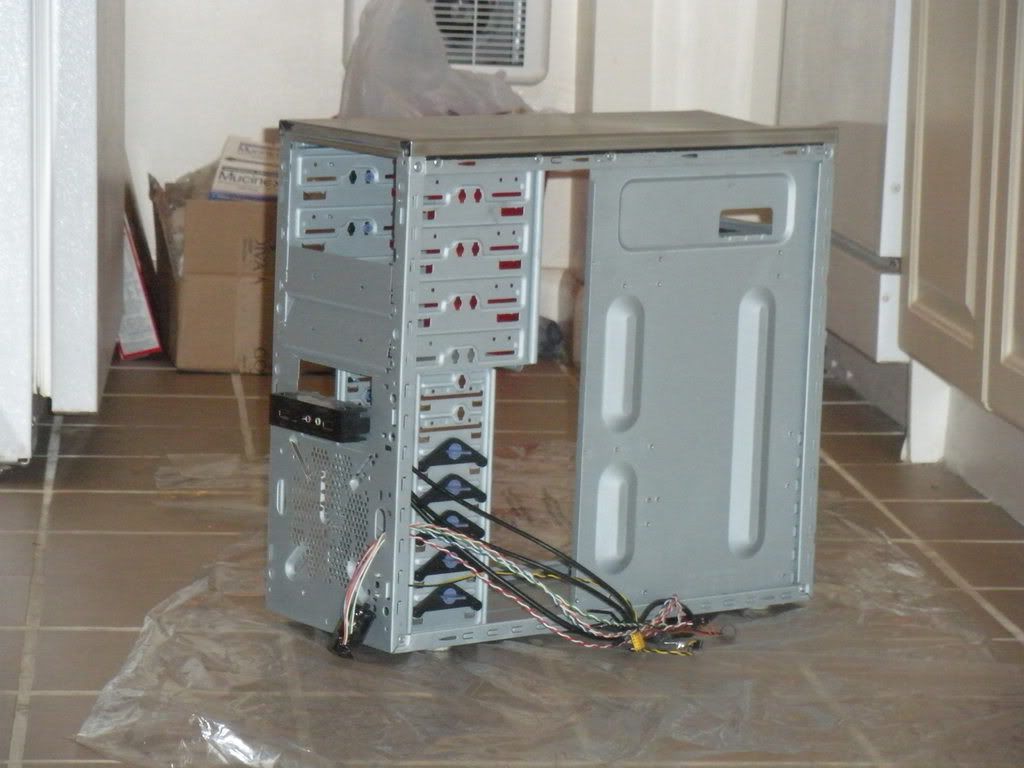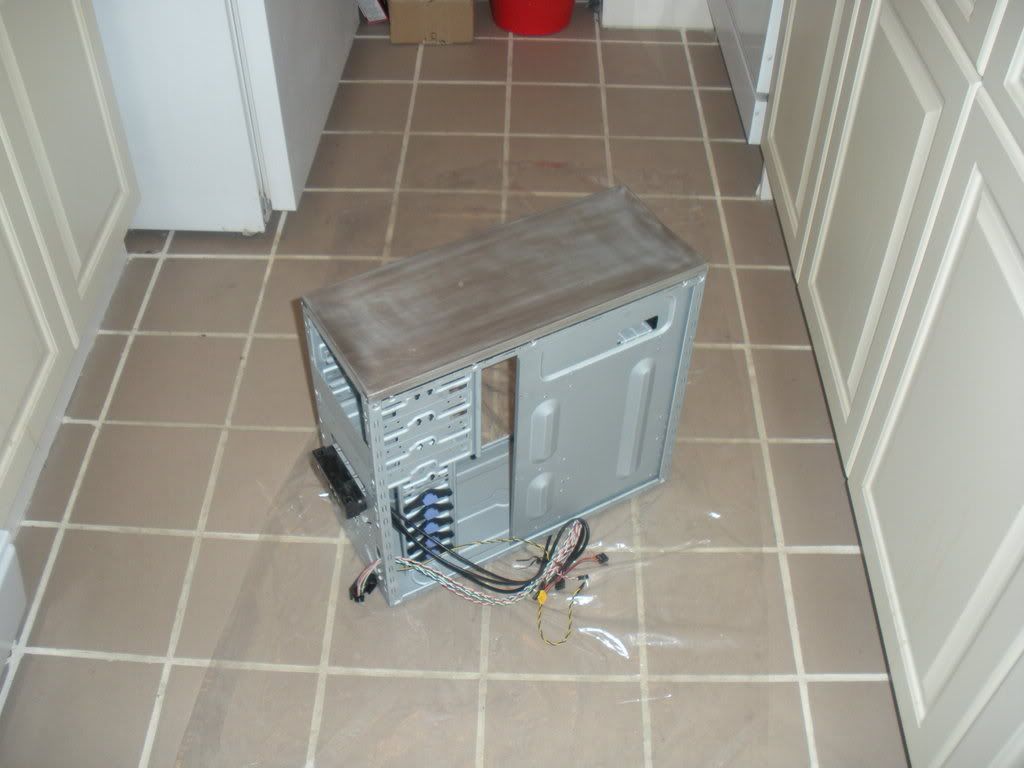 And the top panel is done!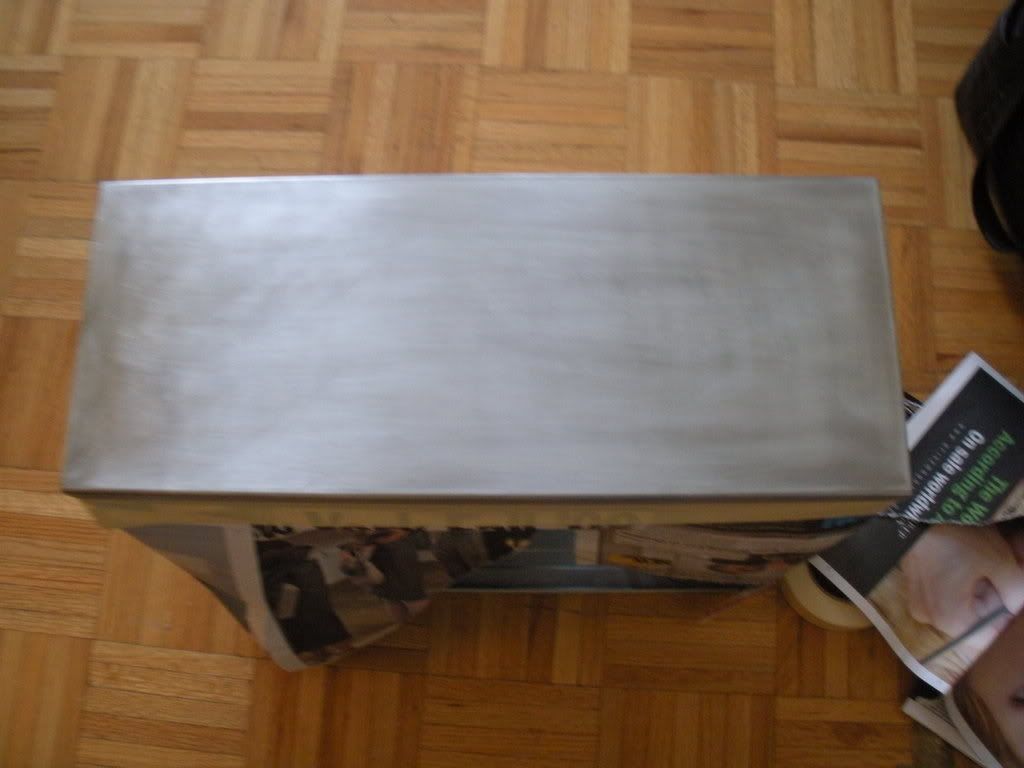 Primer applied: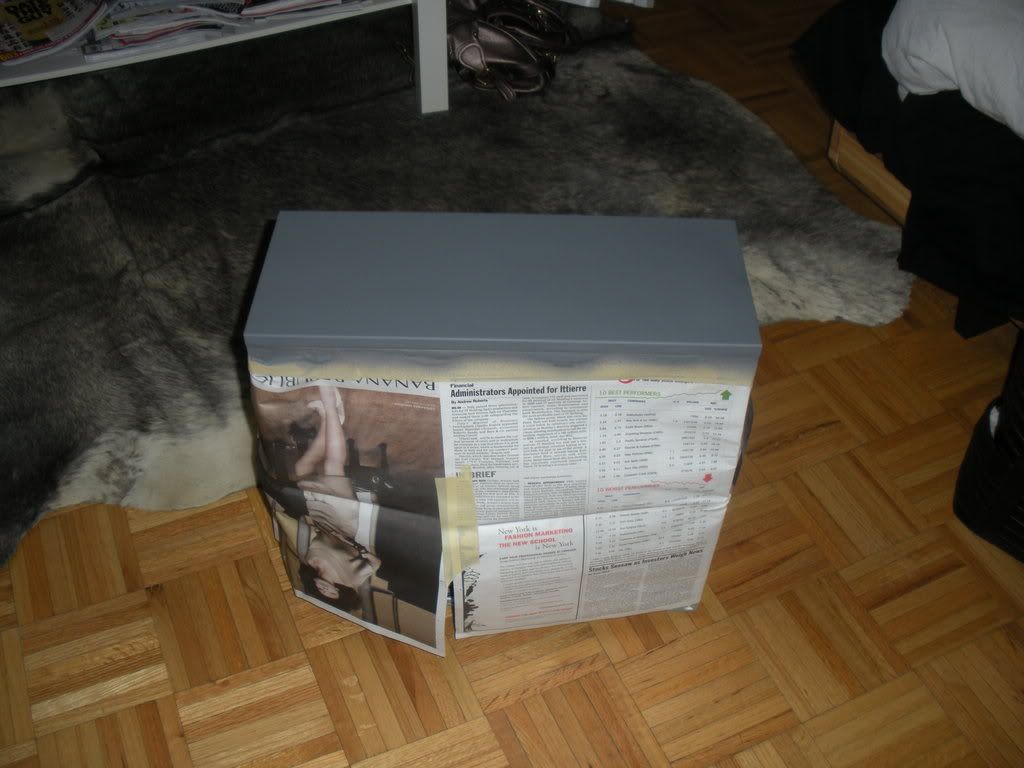 Edited by NoodleGTS - 2/15/09 at 7:38am