Hi Guys.
I dunno if its just me, but I find it extremely difficult to attach fans to a Thermalright TRUE using the normal clips. (even if the mobo is taken out)
Because of this I thought of a very simple way to use rubber bands to mount the fans. Id like to share it with you guys:
Pic 1. Cut 8 pieces of wire, and bend the tip, like the pic shows:
Pic 2: all 8 done!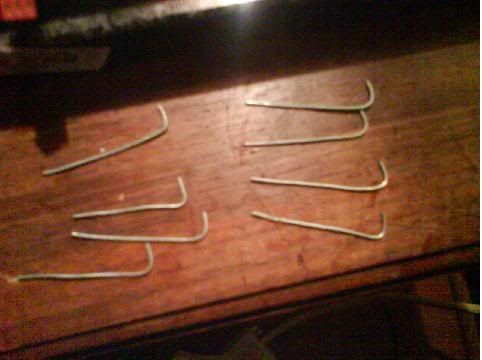 pic 3: and there the wire goez: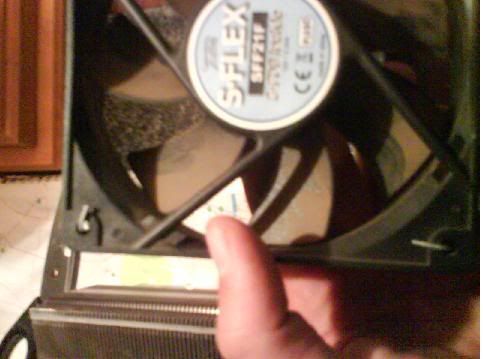 pic 4: see the wire sticking out on the other side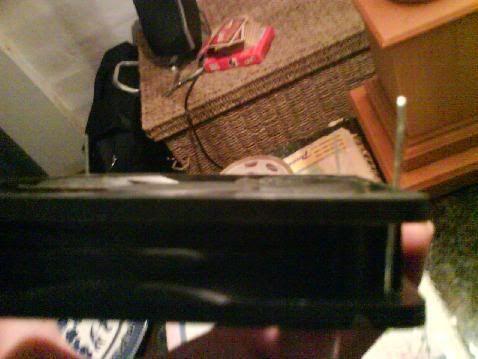 pic 5: repeat with other fan & attach rubber bands
pic 6: the product:
pic 7: attached the fans, top view
Pic 8: bottom view
pic 9: installed
Not only does this method mount the fans more secure, but it also makes it possible to remove, and install your TRUE, and attach the fans without taking your mobo out.
I do realize that it might not look that appealing, but luckily my case doesnt have a window, so im not bothered !
Constructive criticism is welcome!
CPU
Motherboard
Graphics
RAM
E8500 E0
ASUS P5N-D
HD4850 1GB
2x1GB Corsair PC6400C4DHX, XMS2
Hard Drive
Optical Drive
OS
Monitor
1000GB
Samsung SH-S223F
Win XP
32" LCD
Keyboard
Power
Case
Mouse
G15
585W Gigabyte ODIN
CM690
Razer Diamondback
Mouse Pad
Razer Goliathus
View all
hide details
CPU
Motherboard
Graphics
RAM
E8500 E0
ASUS P5N-D
HD4850 1GB
2x1GB Corsair PC6400C4DHX, XMS2
Hard Drive
Optical Drive
OS
Monitor
1000GB
Samsung SH-S223F
Win XP
32" LCD
Keyboard
Power
Case
Mouse
G15
585W Gigabyte ODIN
CM690
Razer Diamondback
Mouse Pad
Razer Goliathus
View all
hide details