So I've got this great idea to make a computer case out of a CRT monitor.
There are 2 problems:
1. Not the safest case, it's not made of metal
2. Unbalance. The back part of the case would be too heavy causing it to lie on it's back which would cause some problems.
Anyways here's the plan:
You smash the screen and take out everything inside as well as taking out the back panel and modding one of the side panels so you could put in a micro ATX motherboard (possibly normal ATX if large monitor)
You'd then replace the back so you can mount your motherboard and psu on the top. No space for an exhaust fan there because of the tight fit, only exhaust in the back would be the PSU.
On top you would mount a fairly large exhaust fan. On the bottom of the monitor in the middle part you could add an intake fan.
As for the front you'd replace the place where the screen was with acrylic glass except on the top part of the see-through material you'd have an intake fan.
The power button and usb ports would be on the bottom of the front side, the HDD's would be also on the bottom (inside of course). You'd have a dvd drive above the acrylic glass.
Just a first idea, I will add more details and pictures.
Opinions?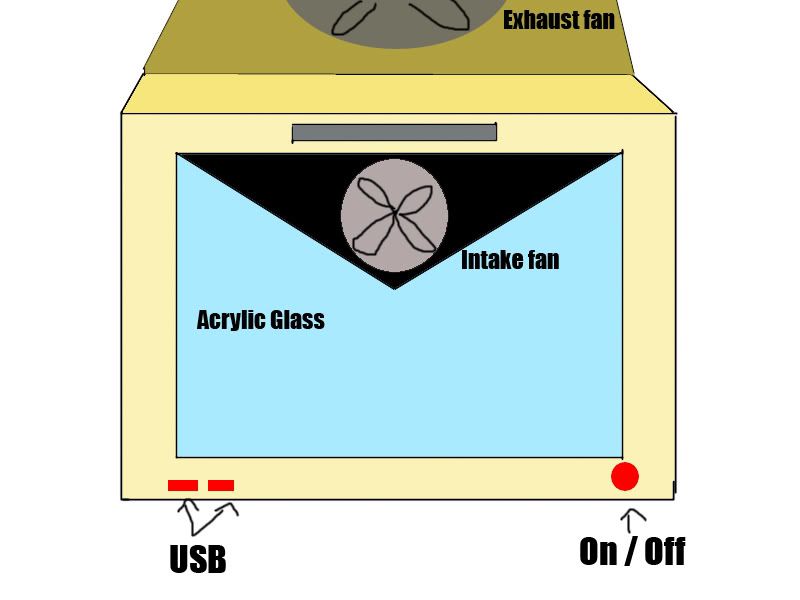 CPU
Motherboard
Graphics
RAM
AMD Phenerom II 720 BE @ 3.7 GHz
Gigabyte GA-MA790X-UD4P
Asus 5770 V1 Crossfire [2] @ 950/1300 1.175V
Patriot 2x1GB DDR2 6400PC2 @ 1066MHz 4-5-5-15 2.2V
Hard Drive
OS
Monitor
Keyboard
Western Digital Caviar Black 1TB
Windows 7 Ultimate 32 bit
Samsung 2443 BW
Logitech Deluxe 250
Power
Case
Mouse
Mouse Pad
Corsair VX550
CM 690 /w side window
MX518
My desk
View all
hide details
CPU
Motherboard
Graphics
RAM
AMD Phenerom II 720 BE @ 3.7 GHz
Gigabyte GA-MA790X-UD4P
Asus 5770 V1 Crossfire [2] @ 950/1300 1.175V
Patriot 2x1GB DDR2 6400PC2 @ 1066MHz 4-5-5-15 2.2V
Hard Drive
OS
Monitor
Keyboard
Western Digital Caviar Black 1TB
Windows 7 Ultimate 32 bit
Samsung 2443 BW
Logitech Deluxe 250
Power
Case
Mouse
Mouse Pad
Corsair VX550
CM 690 /w side window
MX518
My desk
View all
hide details