Quote:
Originally Posted by
MCBrown.CA
15K! Highest daily score so far in the week and a half since I got my Franken-farm going... Was in spot ~925 in OCN's ranks last Sunday, now almost 400 spots higher!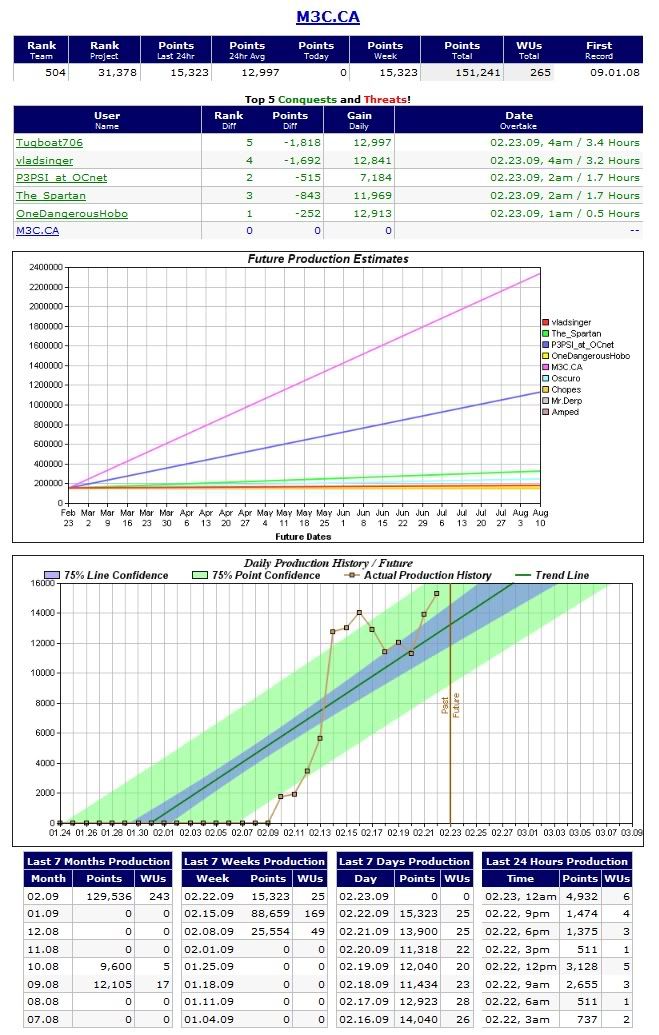 EVGA: bring it...
You're currently the only person on OCN that is set to overtake me.
I threw in an SMP client last night in hopes to fend you off a little longer, I'm currently running at stock speeds on the CPU, I might need to OC it a little it looks like.
CPU
Graphics
RAM
Hard Drive
Intel Core i5 2500S
AMD 6770M
8GB (2x4GB) at 1333Mhz
1TB, 7200 rpm
Optical Drive
OS
Monitor
Keyboard
LG 8X Dual-Layer "SuperDrive"
OS X Lion
27" iMac screen
Mac wireless keyboard
Mouse
Mac wireless mouse
View all
hide details
CPU
Graphics
RAM
Hard Drive
Intel Core i5 2500S
AMD 6770M
8GB (2x4GB) at 1333Mhz
1TB, 7200 rpm
Optical Drive
OS
Monitor
Keyboard
LG 8X Dual-Layer "SuperDrive"
OS X Lion
27" iMac screen
Mac wireless keyboard
Mouse
Mac wireless mouse
View all
hide details