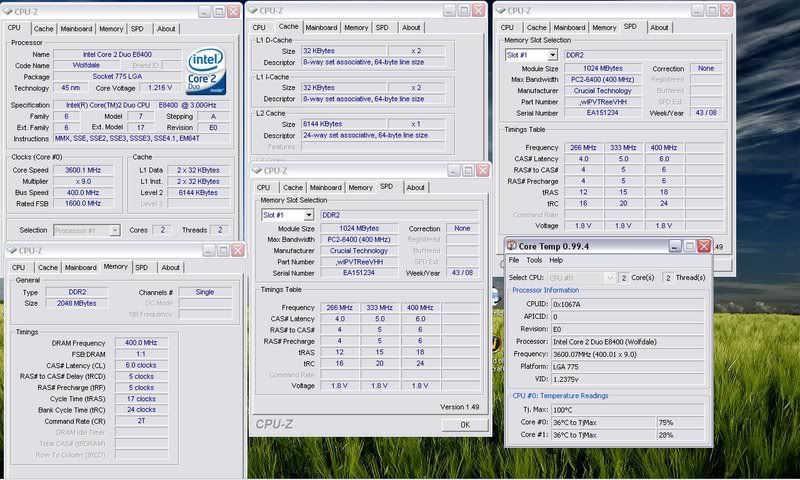 that temp is higher than what it normally runs. i don't do more than play ffxi and surf. lots of overclock.net reading. some people on another forum said that 60 is the highest you wanna let any chip go. then on other forums people say that the e8400 have a tendency to be misread and even then intel says 80 is the max you want the chip to go to. they also said that what coretemp reads isn't read from the same place that the 80c set by intel is. so i'm basing this off what core temp says my max is. is 35c under max safe when your at your computers max stress?
also, do i need to change anything with my memory to obtain a better clock? would i get better results using a lower multiplier and higher fsb?
thanks for any replies.
CPU
Motherboard
Graphics
RAM
e8400 e0
msi p43 neo3
Nvidia Geforce 9600 GSO
2x 1gb Crucial
Power
400 watt
View all
hide details
CPU
Motherboard
Graphics
RAM
e8400 e0
msi p43 neo3
Nvidia Geforce 9600 GSO
2x 1gb Crucial
Power
400 watt
View all
hide details