This is my first post on here and I thought I would post my cpu-z and ask if anyone has gotten to 3.2 or > on my mobo. I also sometimes hear the windows kerplunk from time to time. Activities vary when it makes that sound. Any thoughts/ideas? Thanks for the help in advance.
This was my first build.
For some reason cpu-z shows fsb at 203 and not 204. Bios shows cpu at 3.16.
Pic of internals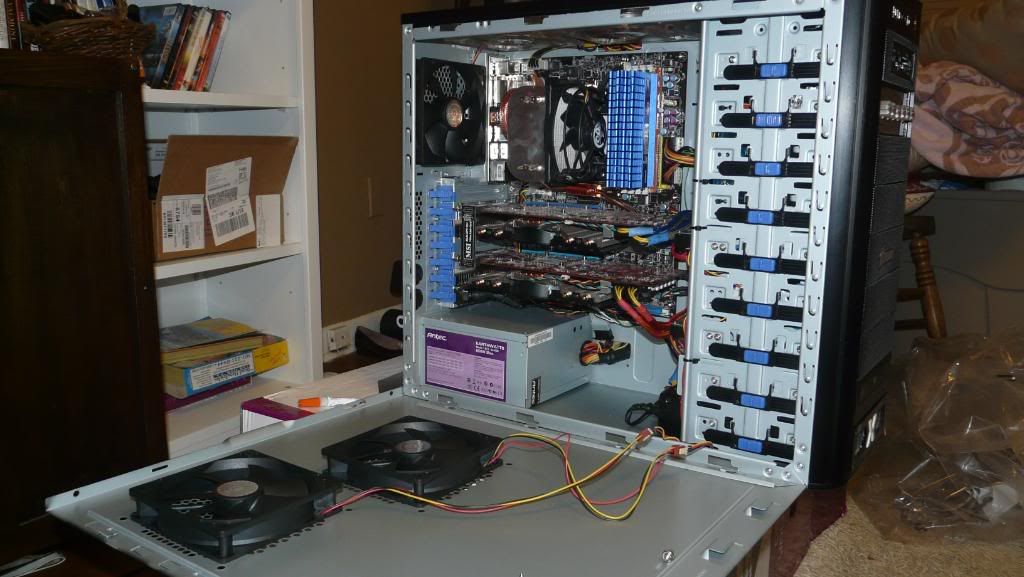 CPU
Motherboard
Graphics
RAM
7750 BE at 3.25
MSI K9N2 Sli Platinum
MSI 9800 GTX+ OC x2
8 GB Kingston HyperX
Hard Drive
Optical Drive
OS
Monitor
250GB/500GB/400GB
LG Super Multi
Windows Home premium 64 Bit
ACER 22" LCD
Keyboard
Power
Case
Mouse
Logitech G15
Antec 650 Earthwatts
CM Centurion 590
Cyborg
Mouse Pad
Generic
View all
hide details
CPU
Motherboard
Graphics
RAM
7750 BE at 3.25
MSI K9N2 Sli Platinum
MSI 9800 GTX+ OC x2
8 GB Kingston HyperX
Hard Drive
Optical Drive
OS
Monitor
250GB/500GB/400GB
LG Super Multi
Windows Home premium 64 Bit
ACER 22" LCD
Keyboard
Power
Case
Mouse
Logitech G15
Antec 650 Earthwatts
CM Centurion 590
Cyborg
Mouse Pad
Generic
View all
hide details