I spent hours trying to figure out why I was getting really bad stuttering when watching netflix. It turns out if the "GX" function is enabled in the control panel, which is used for DirectSound3D and EAX functions in gaming, you will get the stuttering. Just click the "GX" button and turn it off prior to watching netflix.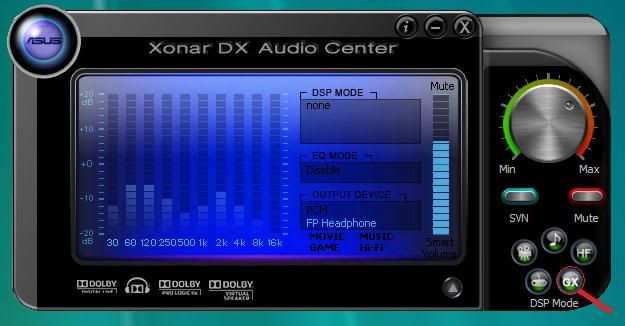 There is another issue I discovered while trying to fix this issue. It turns out if you have USB keyboard emulation disabled in bios, you will get static/popping when typing on a keyboard. With my Rampage Formula, I got a constant static hissing when USB emulation is disabled.
Sources:
http://www.avsforum.com/avs-vb/showthread.php?t=1123128
Quote:
I came to the conclusion that it was a problem isolated to my HTPC configuration after I did the same upgrade to Silverlight on my laptop (also running Vista Ultimate 64-bit like my HTPC) and everything worked great. The problem ended up being with my Xonar D2X drivers - as soon as I unloaded the GX processes (hsmgr.exe and hsmgr64.exe), everything worked fine. Thanks to the author of the article here that I found after hours of searching the web - I wouldn't have figured this out by myself otherwise:
Here

Instead of disabling those processes, disabling the GX DSP function (used mostly in games) from the Asus Xonar control panel also does the job.
http://vip.asus.com/forum/view.aspx?...Language=en-us