Quote:
Originally Posted by
timw4mail
It's a scissor-switch, a low profile rubber dome with a stabilizing mechanism. It's a step below a mechanical keyboard. It's probably better than the average rubber dome keyboard, but it's still a rubber dome.
Quote:
Originally Posted by
Blackhawk4
I'm still trying to find one with a couple more keys for programmable macros etc.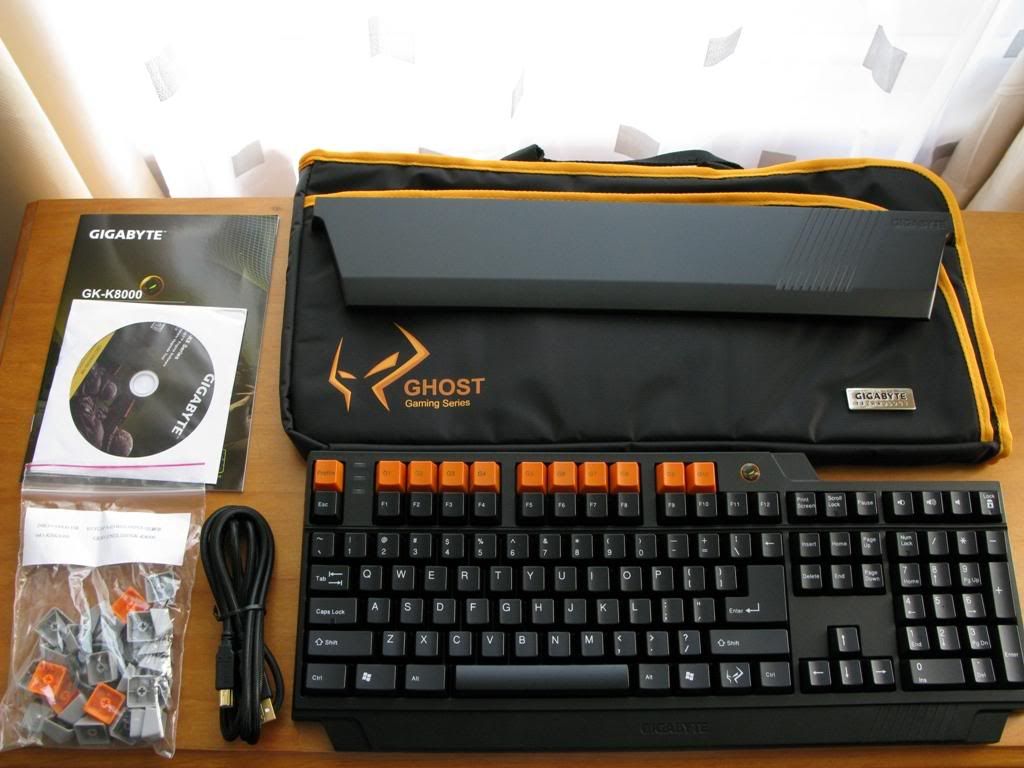 according to Yahoo Answers they were not happy with the original OEM some of the laser etching on the Key Caps were misaligned and the CTRL, Space and Enter Keys were not mechanical but the rest were.
Keyboard has Macros, Profile Key, Media Keys, Windows Key Lock, Laser Etched Key Caps, Cherry MX Black Linear with Gold Contacts like the 7G and had a very similar bundle. carrying case, extra macro and non macro key caps, key changer, attachable wrist wrest and to top it off it had a built in C-Media 6300 Audio chip.
one interesting note is the keyboard wasn't hard wired, it comes with a USB to USB cable in the box.
Edited by lmnop - 10/28/09 at 6:47am
CPU
Motherboard
Graphics
RAM
Intel Core i7 920
eVGA X58 SLI LE
Modified XFX GTX 285 and XFX 9800GT
6GB Corsair Dominator GT
Hard Drive
Optical Drive
OS
Monitor
Western Digital Velociraptor 300GB
LG GH24NS50
Windows 7 Ultimate
Dell Ultrascan P992 19" CRT
Keyboard
Power
Case
Mouse
Das Ultimate
Corsair 1000HX
Cooler Master HAF932
steelseries xai
Mouse Pad
12x12 granite tile with rubber liner
View all
hide details
CPU
Motherboard
Graphics
RAM
Intel Core i7 920
eVGA X58 SLI LE
Modified XFX GTX 285 and XFX 9800GT
6GB Corsair Dominator GT
Hard Drive
Optical Drive
OS
Monitor
Western Digital Velociraptor 300GB
LG GH24NS50
Windows 7 Ultimate
Dell Ultrascan P992 19" CRT
Keyboard
Power
Case
Mouse
Das Ultimate
Corsair 1000HX
Cooler Master HAF932
steelseries xai
Mouse Pad
12x12 granite tile with rubber liner
View all
hide details