Those sattelite dishes are extremely annoying...
EDIT: I did a quick edit in Photoshop. CA Fill + Clone stamping. Hope you don't mind
Quote:
Originally Posted by
Infinitegrim
The wires and dial thing in the background are a little distracting. But the neon green definetly pulls your eye toward it.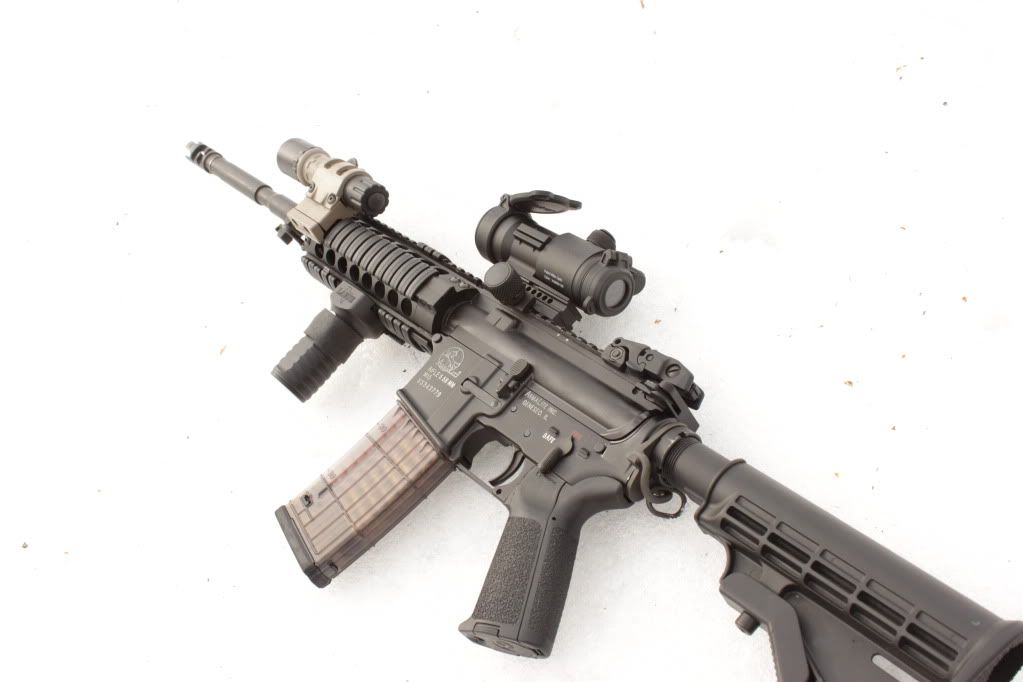 Your buttstock is cut off, which is a bit irritating. Definitely frame the entire gun in there. I'd also lower the camera down a bit; the height leads to a bit of an uninteresting PoV, in my opinion. The snow is a bit of a bad place to take a picture as well. You have distracting specs all around the snow, and the texture itself, IMO, detracts from the image (especially underneath the gun). I think a tablecloth with controlled lighting would be much better. Finally, the blacks should be deeper. The image looks a bit washed out.
Edited by r31ncarnat3d - 2/10/11 at 6:15pm