Quote:
Originally Posted by
SiNiSt3r
I just finished installing the Bitspower NB/SB Block without a hitch. I had to improvise with the LED that they gave me because it was pretty crappy. I ended up taking the one's (yes, more than one) off of the supplied EVGA heatsink and rigged them to work with the black freezer.
This is the crappy LED that Bitspower shipes with the block. It's a 5mm LED and its not that bright. I dunno if this is because it has a 2pin power adapter or if its just a crappy LED. Anyways, there is nowhere to put this in the acrylic attached to the block. It's really a poor design.
So, I ended up taking off the EVGA heatsink and figured I would take a peek as to what LED's they had to power the "E" on the heatsink. Turns out that there were 2x3mm LED's. This proved to be a beter option than the one that came with the Bitspower block.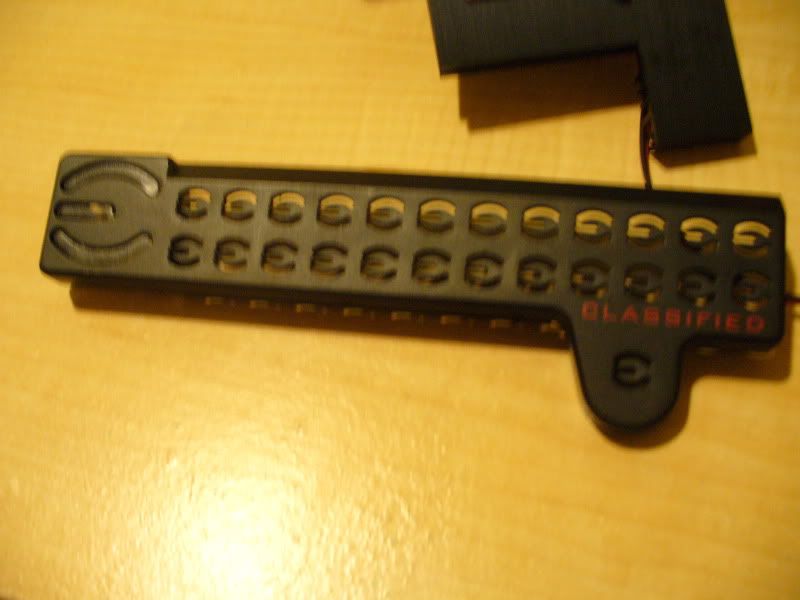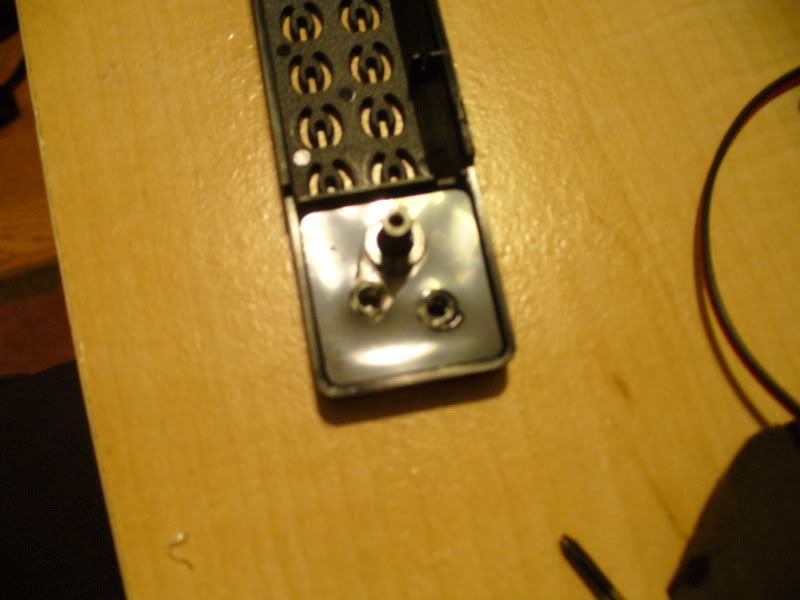 I did some testing, with the lights out, to find the best placement for both the LED's. I was able to find a spots so that the whole top was illuminated. After that I taped them in place with some electrical tape.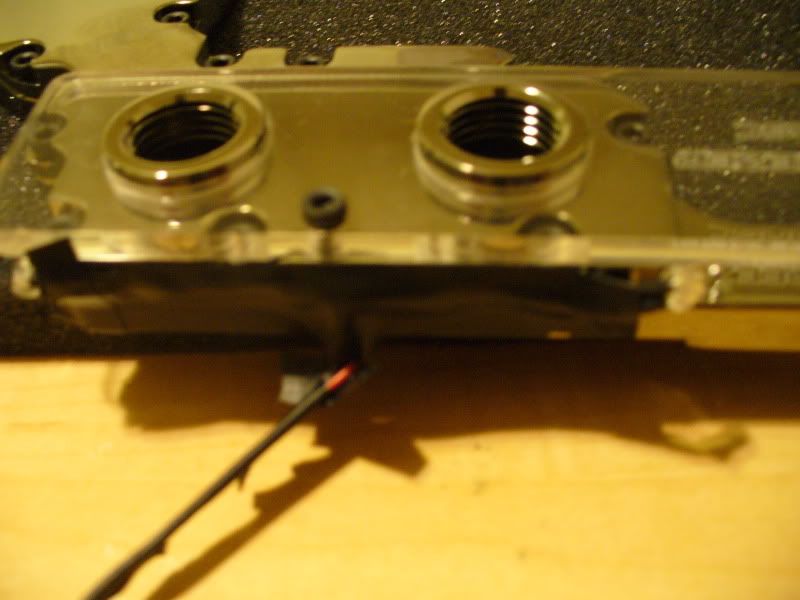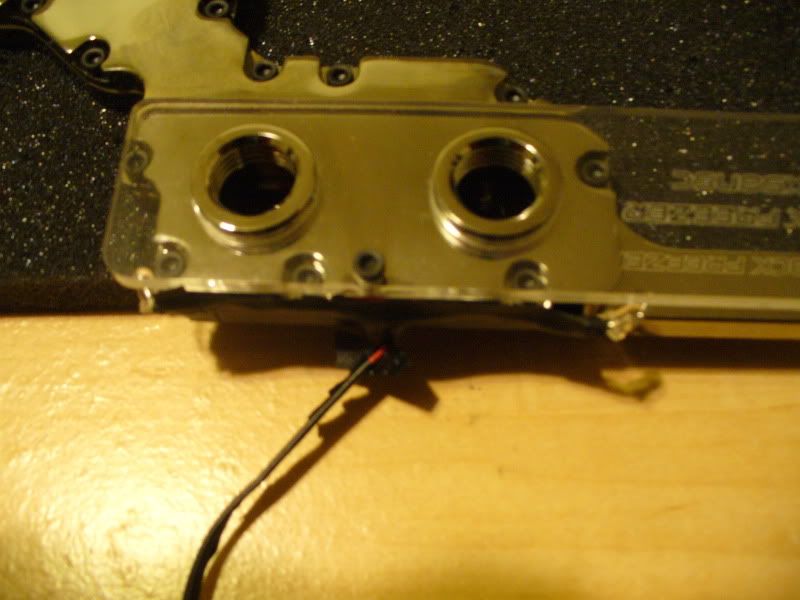 Now that I took care of the LED issue it was time to install the block.
Before: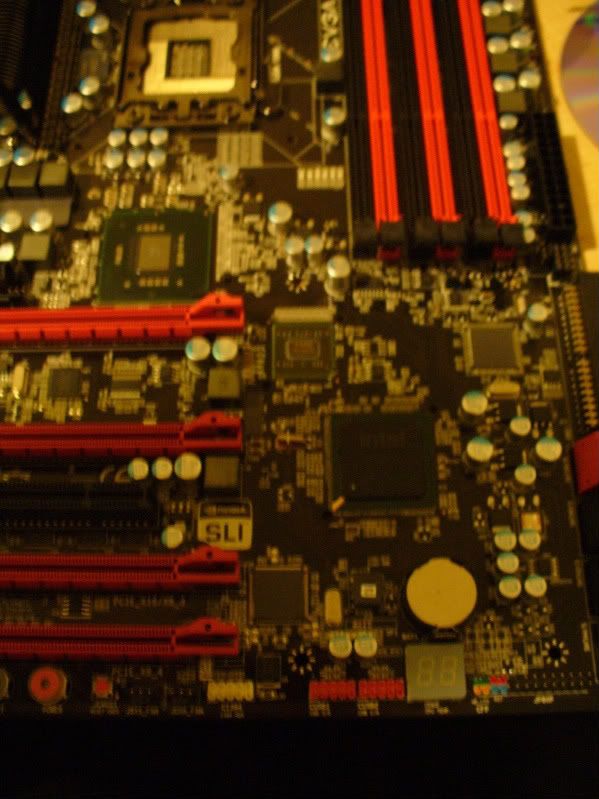 After: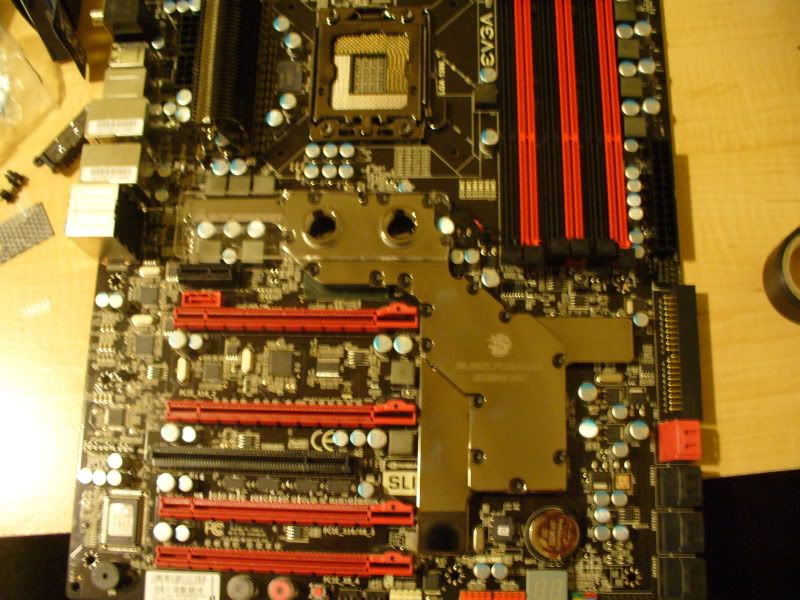 I was able to tuck the excess wire under part of the block.
Not to shabby, eh? what do you guys think? Next item on the list will be the mounting the Heatkiller 3.0.
oh my god, more, more, more....
I'm all over it lol.....looking smooth there bro.