Quote:
Originally Posted by
Aura
E-MU 0404 USB, part deux.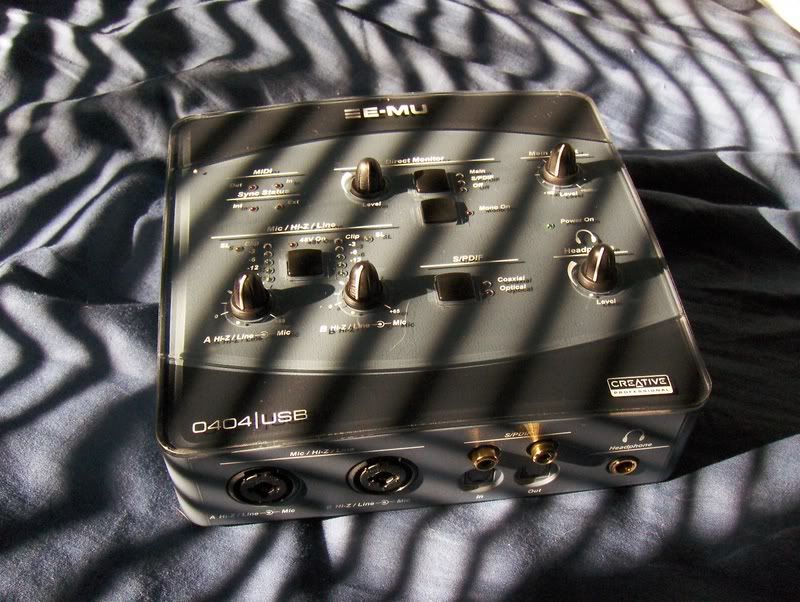 I didn't even realize how much transparency I had been missing 'til I plugged it in. It is a lovely re-acquaintance
.
Pretty amazing, eh?
I was blown away too.
I'm just praying the Musiland has the same effect on me.
I remember A/Bing my X-fi Elite Pro with the EMU 0404 and just freaking out at how much more transparent (especially that) and detailed (mostly because of the improved transparency I think) the EMU was compared to the top of the line X-fi.
Musiland is scheduled to arrive this Friday. Looking forward to a weekend of listening.
..
BTW: that's a cool photo.
...
CPU
Motherboard
Graphics
RAM
6700K @ 4.7ghz
Asus Sabertooth Z170 Mark 1
Seahawk X 1080 ti
16gb Corsair Dominator Platinum @ 3200mhz
Hard Drive
Optical Drive
Cooling
OS
2TB Samsung Evo 950
LG Blu Ray / DVD
H115i
Win 7
Monitor
Keyboard
Power
Case
Acer XB270HU
Logitech G710
EVGA 1000w
Corsair 780T
Mouse
Mouse Pad
Audio
Logitech G502
My girlfriends butt.
Asus z170 onboard
View all
hide details
CPU
Motherboard
Graphics
RAM
6700K @ 4.7ghz
Asus Sabertooth Z170 Mark 1
Seahawk X 1080 ti
16gb Corsair Dominator Platinum @ 3200mhz
Hard Drive
Optical Drive
Cooling
OS
2TB Samsung Evo 950
LG Blu Ray / DVD
H115i
Win 7
Monitor
Keyboard
Power
Case
Acer XB270HU
Logitech G710
EVGA 1000w
Corsair 780T
Mouse
Mouse Pad
Audio
Logitech G502
My girlfriends butt.
Asus z170 onboard
View all
hide details