My 38mm ultra kaze fan wouldn't fit over my tall dominator ram sink that has to be in the first ram slot so i took out the ram in high hopes that i could take the head sinks off of that ram stick... well, it didn't work out quite as planned LOL.
Heres a pic of the carnage, i guess i am going to have to buy that shorter gskill ram that i was wanting anyways hahaha...
-edit Hold on, i got to swap over to xp, win7 is giving me fits with my pics.
-edit the website is failing my upload of pics...
Here it is from photobucket: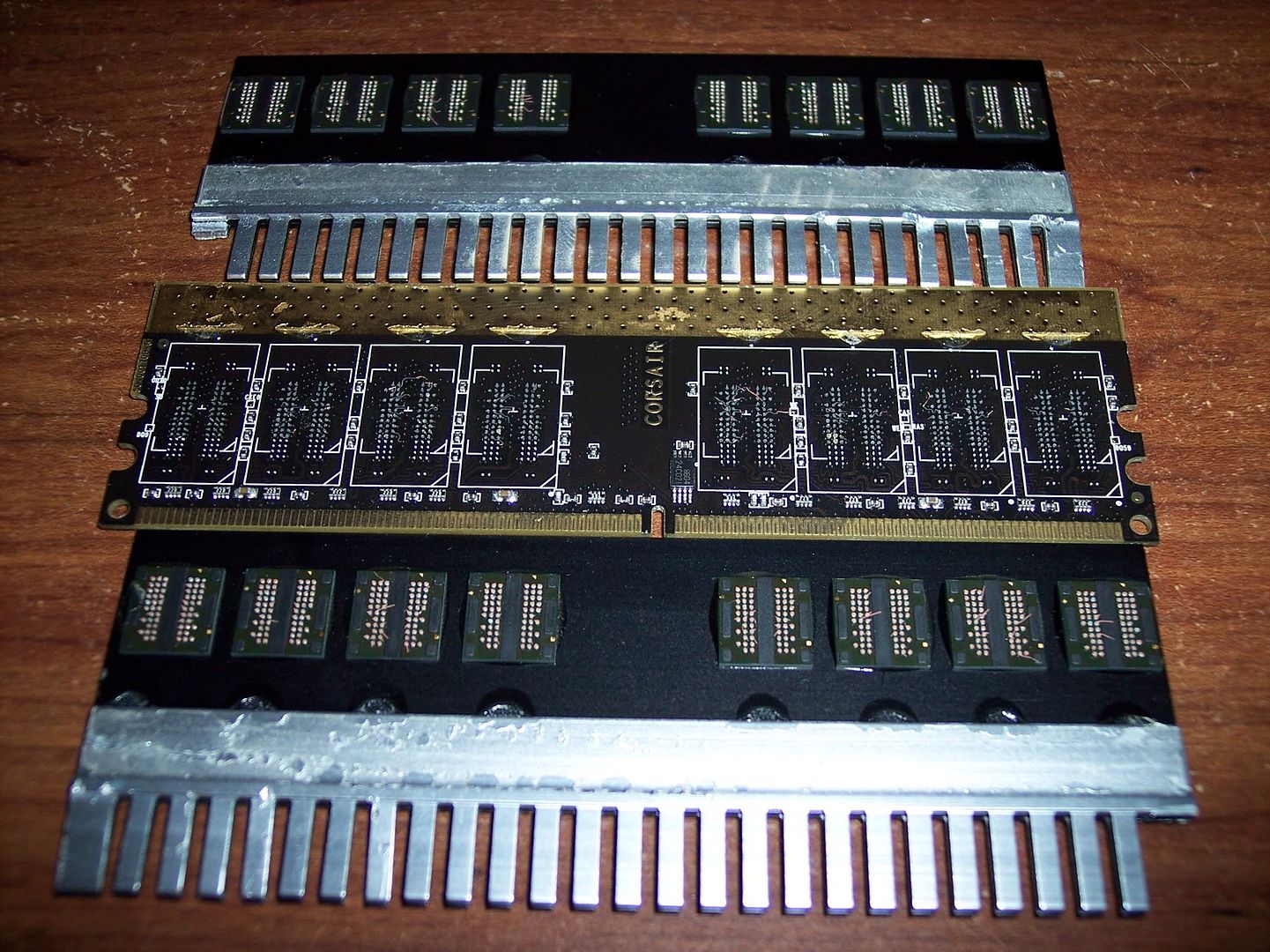 Edited by BADFASTBUSA - 6/7/09 at 7:59am
CPU
Motherboard
Graphics
RAM
i7-930 @ 5.25ghz on watta so far!
EVGA Classified E760 FTW
XFX Ati Radeon 5870 1041/1282 24/7
3x2gb G.Skill Trident 2005mhz 9-9-9-24-72-1T
Hard Drive
Optical Drive
OS
Monitor
OCZ Vertex SSD 60GB OS / Seagate 500GB storage
LG DVD rw
Windows 7 Ultimate 64bit Retail
24" Acer/29" samsung
Keyboard
Power
Case
Mouse
G15
Corsair 850tx
Modded Antec 1200
Razer Lachesis
Mouse Pad
Audio
Audio
Rocketfish
Creative ZXR
Sennheiser HD 598
View all
hide details
CPU
Motherboard
Graphics
RAM
i7-930 @ 5.25ghz on watta so far!
EVGA Classified E760 FTW
XFX Ati Radeon 5870 1041/1282 24/7
3x2gb G.Skill Trident 2005mhz 9-9-9-24-72-1T
Hard Drive
Optical Drive
OS
Monitor
OCZ Vertex SSD 60GB OS / Seagate 500GB storage
LG DVD rw
Windows 7 Ultimate 64bit Retail
24" Acer/29" samsung
Keyboard
Power
Case
Mouse
G15
Corsair 850tx
Modded Antec 1200
Razer Lachesis
Mouse Pad
Audio
Audio
Rocketfish
Creative ZXR
Sennheiser HD 598
View all
hide details