Program Category:
GPU Information/Overclocking
Quote:
nVidia's modern graphic cards offer a whole range of settings to optimize the display of games and also of professional applications.
Latest version

Some settings can also be used to improve the performance and to resolve rendering errors.

nHancer is the tool that empowers both experts and inexperienced users to fully utilize the possibilities of the graphic card.
Current Version:
2.5.7
Publisher:
http://www.nhancer.com/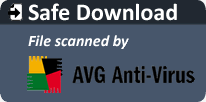 Edited by [PWN]Schubie - 10/19/09 at 5:00pm
CPU
Motherboard
Graphics
Hard Drive
Q6600 B3
Asus P5K-C
8800 GTS 320
Seagate 7200.10 320GB, WD Caviar Green 2TB
Optical Drive
OS
Monitor
Keyboard
LG DVD DL writter
7 Ulitimate
Asus VS248H (1920*1080)
Logitech Illuminated
Power
Case
Mouse
PCP&C Silencer 750
Antec 900
Razor Lachesis
View all
hide details
CPU
Motherboard
Graphics
Hard Drive
Q6600 B3
Asus P5K-C
8800 GTS 320
Seagate 7200.10 320GB, WD Caviar Green 2TB
Optical Drive
OS
Monitor
Keyboard
LG DVD DL writter
7 Ulitimate
Asus VS248H (1920*1080)
Logitech Illuminated
Power
Case
Mouse
PCP&C Silencer 750
Antec 900
Razor Lachesis
View all
hide details