Quote:
Originally Posted by
elo820
Where can I buy those small pieces? I just went to home depot and they don't even have it.

Do you guys know by any chance where I can buy sand paper for lapping? I went to so many hardware stores and they do not have those. Online stores?
I'm pretty sure any box should suffice...maybe even try something like what they use under chair legs, those felt pad things.
You can just peel them off and stick them on, or cut them to size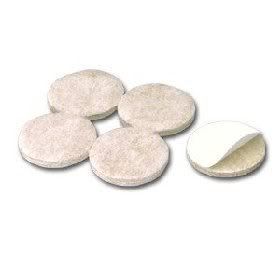 CPU
Motherboard
Graphics
RAM
AMD Phenom II X4 955 BE
Asus M3N HT Deluxe Mempipe
XFX Radeon 5770 1GB
8GB DDR2 1066
Hard Drive
Optical Drive
OS
Monitor
2x 1TB + 2x 640GB + 74GB RAPTOR + 2x 320GB
DVDRW
Win XP 32bit, WIN 7 64bit
24" Acer
Keyboard
Power
Case
Mouse
Logitech G110
750watt
CM Storm Scout
Logitech MX518
View all
hide details
CPU
Motherboard
Graphics
RAM
AMD Phenom II X4 955 BE
Asus M3N HT Deluxe Mempipe
XFX Radeon 5770 1GB
8GB DDR2 1066
Hard Drive
Optical Drive
OS
Monitor
2x 1TB + 2x 640GB + 74GB RAPTOR + 2x 320GB
DVDRW
Win XP 32bit, WIN 7 64bit
24" Acer
Keyboard
Power
Case
Mouse
Logitech G110
750watt
CM Storm Scout
Logitech MX518
View all
hide details