Quote:
Originally Posted by
Enigma8750
I see what you mean.. Lets see if it will. All of the other guys have been using the H50 and The H70 but all of our troops have the right to stuff their case as much as they like with anything that they like.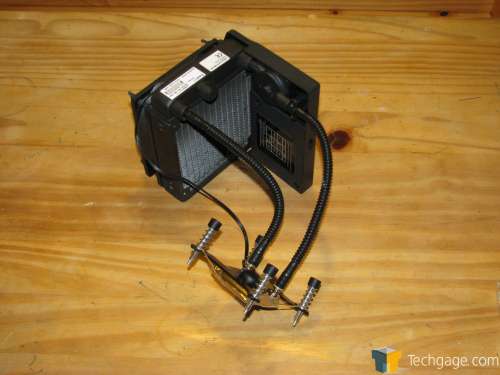 picture by Rockr69



According to my research I have concluded that going with the DOMINO A.L.C Could cause a slight problem in mounting, but you could fit it in since it uses rubber fan mounts to hold it to the case allowing for some movement.

The other negative is the H-50 rated at 1 Degree Celsius cooler or the same on tests between this unit and the H-50 were produced, so the H-50 would be a sure fit and a better cooler and the H-70 would be the hands down leader.

Will It fit in the Case. The Answer is.... I Don't know.. but If you wanted my educated guess, I would have to say I can make anything fit and I think that the rubber mounts would be your saving Grace here because it would allow for movement. The side panels are really tight in the Scout and so the panel would not give much but there is that out cropping on the side that would allow for a little more room but it is at a different area then where you need it.

You would not be able to read the temps in this case or if you could it would be Where a fan would be so distortion.

I would Recommend that you use the Corsair H50 or the New Corsair H 70 would be the way to go and a front temp. indicator.

For this Fit I would have to give it a 2 out of 5 Cool Points.
I agree. The H50 or H70 is still the best choice for all but the most determined modder for fitment and performance vs. price for the Storm Scout.