Sorry to hear about your horses Kev!
Very good idea to back up & up & up & up...... I have 4TB drives, one is on the living room DVR, the rest take turns on my external station.
I've used Norton the past few years, they were really bad for a while but now they sold out & are pretty danged good at what they do. If there's an intrusion attempt it pops up & tells me. Only had one single one for years.
Also last year they got a toolbar add on & if a page isn't completely safe, it turns brown & I get off. Sometimes by hitting the power button!
Now we moved here, they come all the time. There are a bunch of teenage hackers (script kiddies) in the area so they pop up now & then (our good router broke during the move so we have a not so secure one temporarily) then there are the constant ones since we lost the right to privacy, the ISP (Charter), constantly shows up as snooping my system but I don't they can do anything so I let them mozy.
I saw before that a lot of you use Malwarebytes, a really great program but don't you have a virus blocker or an alarm system of some sort to tell you someone dropped a wooden horse on your hard drive??
Ok, pics of the external station:
Ok, now some pics of the RAT, like Loid said, it can get big, the give you extra parts & you can add, replace, re-position, then program everything, that is, if there's not already a profile made for the game you play. Here's the pinkie rest, actually works for those 2 last fingers, you don't know how much you drag them untill the arthritis sets in: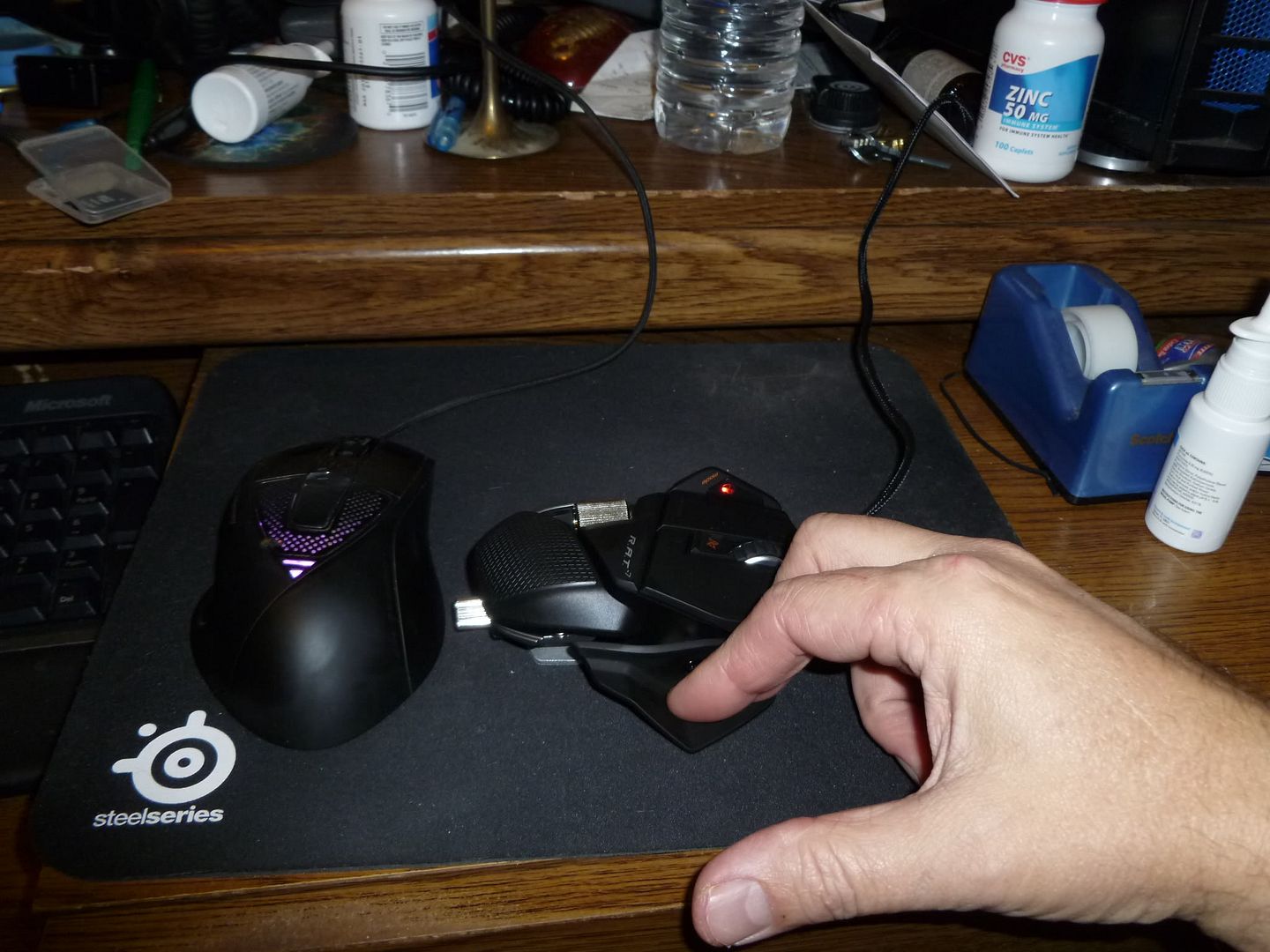 This one with one of the custom palm grips, the gator grip, I tried them all, this one feels best, it's pulled all the way back, I don't use it that far back:
Here's the soft aluminum underbelly, it has small feet (teflon glides) compared to the sentinel, only thing with that is they may wear faster, they look easy to fix though. The Sentinels color is a combo of two LEDs at the same time: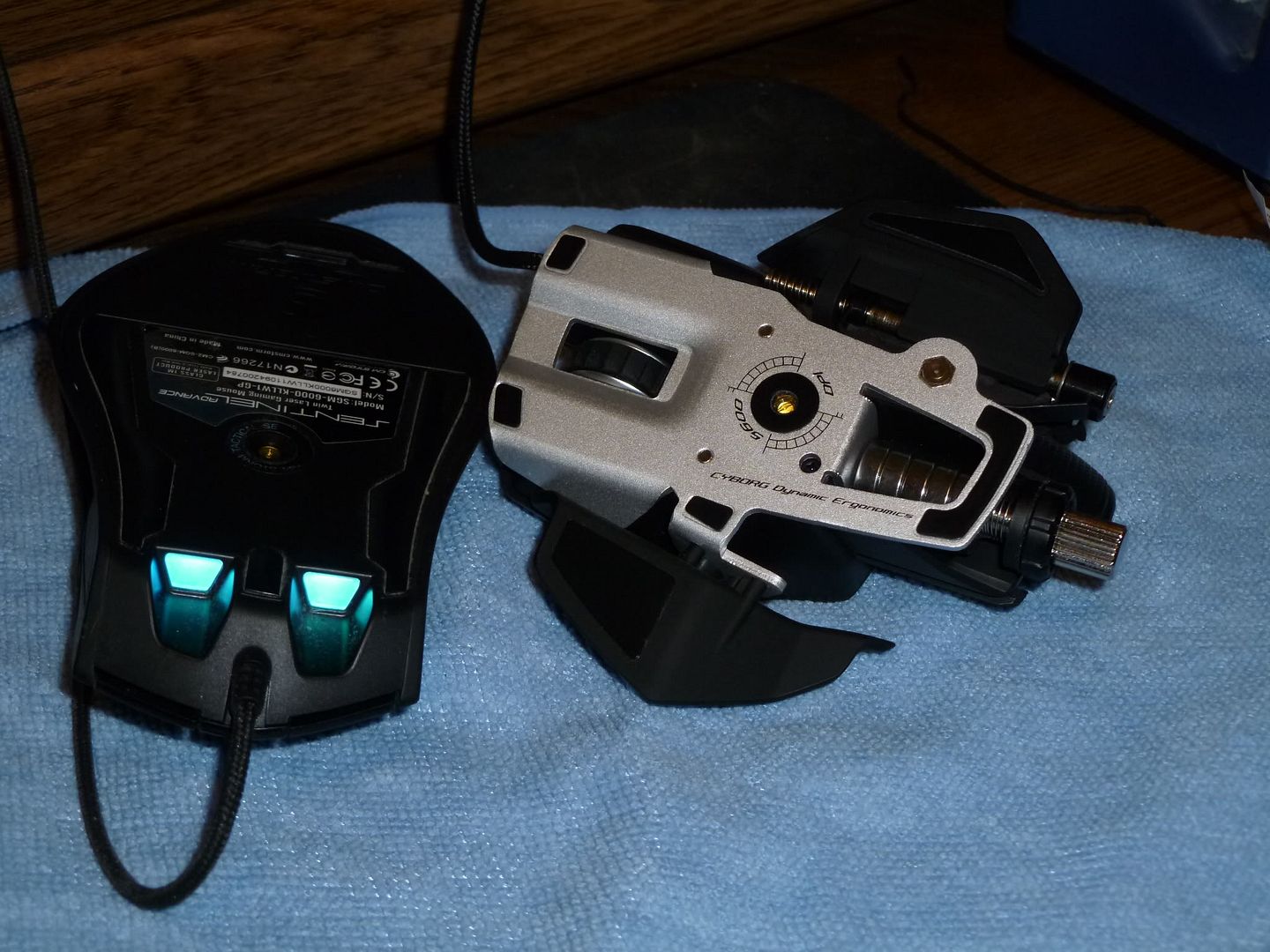 @ Rom3000: Looked up your batch & problem, no trouble with that batch making it to 4.2G's and no trouble controlling up to 12Gb of Ram. So, sounds like something is wrong elsewhere, mobo, northbridge maybe? Been waiting to see if you could get a pic of that screen so I could do some figguring on the speeds.