now
.
That's pretty bad seeing as we have the
gas chamber
&
no permits
for open weapons!
There's a catch though, you can have a pistol in your car, Pick-em-up Truck,
if
the frame of the weapon is on the dash or seat,
Exposed
, but, the bullets have to be on the
other
side of the car, dash or seat, not in a speedloader or magazine......
Dag Nab It Wilfred, I told you to keep your bullets out of my Playdude!!
Have the same weapon in the trunk of your car, assembled and you go to jail!!
You know how hard it is to get old laws off the books in some states?? They had a huge Parade when they repealed the missionary position! Seriously, I'm talking like about 10 years ago!!
Rep+ for that website link though!! Awwwwesommme!!
Hmmmph! Guess I'll see it tomorrow, or whenever you get back.
Ok, I take exception to the Lazy label!! I'm certified as one of the top ten worst cases of Narcolepsy in the U.S.
I am serious about the Narcolepsy, but I'm not offended.
This isn't the best website, mine was for ten years straight, used to be you type Narcolepsy into Google & my site was at the top of the list, totally un-sponsored! It is the most official though:
http://www.narcolepsynetwork.org/
When I die, my brain gets flown to Stanford so they can do research on it!! These guys:
http://med.stanford.edu/school/Psych...lepsy/bdp.html
Then when I started Folding for Evga, it took meeting a guy on Steam chat to walk me through it all before I could get things going, then get credit for it!! I did get 250,000 points in a quarter before the power bill got wayyyy to high!
I don't even care, send me the files and I will Find
(Ctrl+F)
the program to open them with!! I have a few things I need in CAD / 3D & I've tried like 7 programs & none could do it all. Of course, the program
has
to be free!!
So I finally ask, cause it looked like it was never used & all, she says: "It's a computer dust brush silly!"
Well, of course it was! What was I thinking?? So we move, had to be all of a sudden, like everything in our lives, often triggered by an illness, like this whole plan of getting a house was. So the brush gets lost, ahem, er, mis-placed during the move. Not like a few things, which we now know were stolen...... Anyway, so I'm hitting the systems with canned air, getting ticked cause we're finally away from that river silt & I can't keep the dust out of the fans!
<
Steaming
> She's gotta hit me up with..... You're at Home Depot almost every day!! (seriously, I was back then, um, last month) Again:
So I pick up this guy: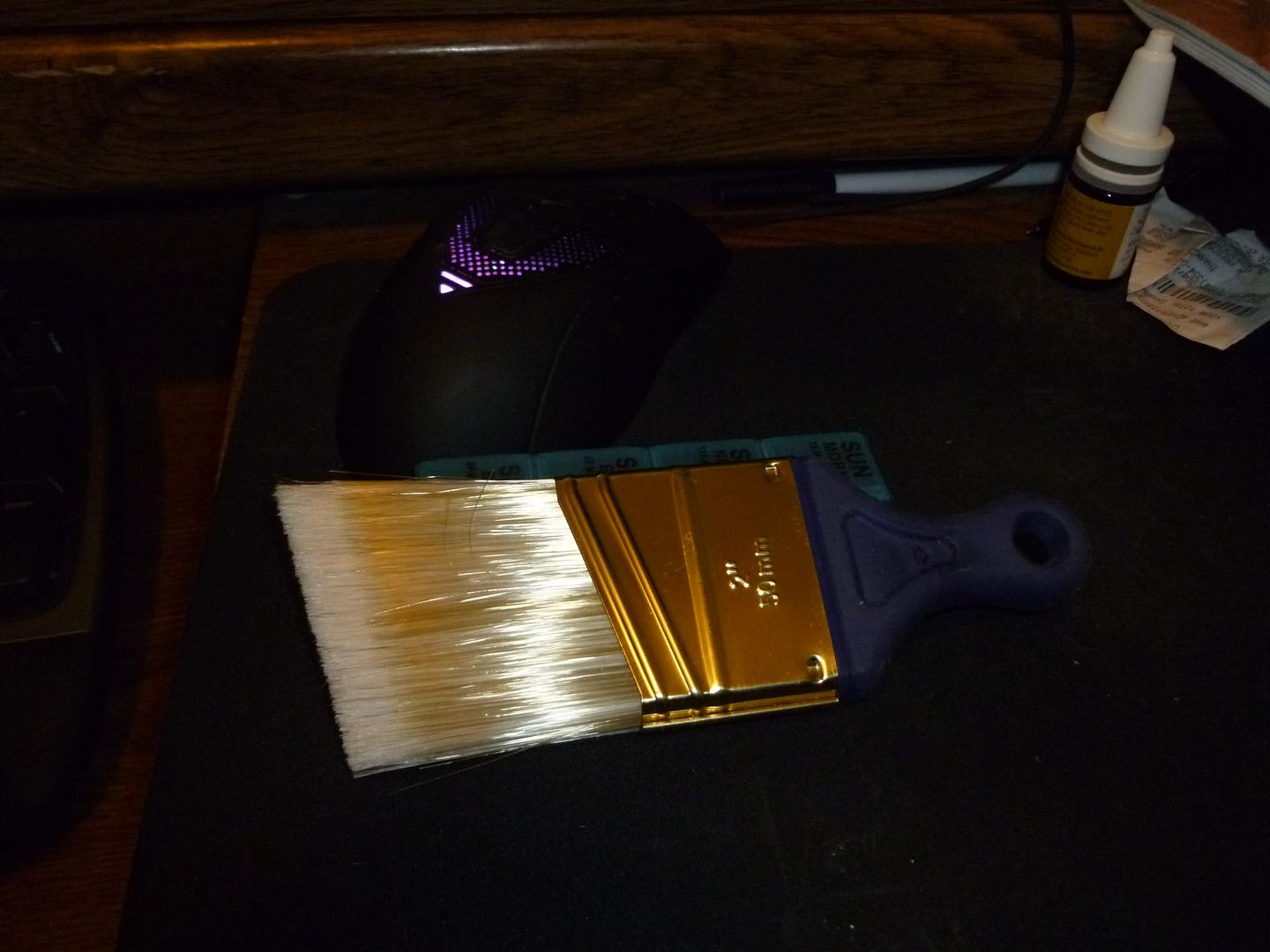 Ok, I don't know if they have some Voodoo on them, or electrostatic properties or something, but using this brush & the shaving brush, cleans better, keeps the dust off longer & is easier to use than anything else I've used! Except for Optical Discs, nothing like a drop of DAWN in a bottle of water for cleaning them!
Seriously, the leader of the Haf thread, FalloutBoy, uses his air compressor to blow everything off. You should hold the fan blades when you do that cause sometimes, maybe if it hits wrong it might upset the delicate balance and yada yada! LOL! I've been zipping fans with air for years, never had one go off because of it!
Ok, Now I'm a bit ticked gang, I've been edited for content & when I adjust the content, them comment about it, my post gets rejected before I can post it!! Try this again.......Grrrrr.