Quote:
Originally Posted by
DireLeon2010;11897607
Why? There was no funky scrollwork or gargoyle heads on it. It had a modern look with....oh, who am I kidding. It was a monster. And it was a @#$% to move around. But I loved it....
Speaking of Star Wars....that first mesh would have a very Imperial look to it if you attached some white plexi to it and back-lit it.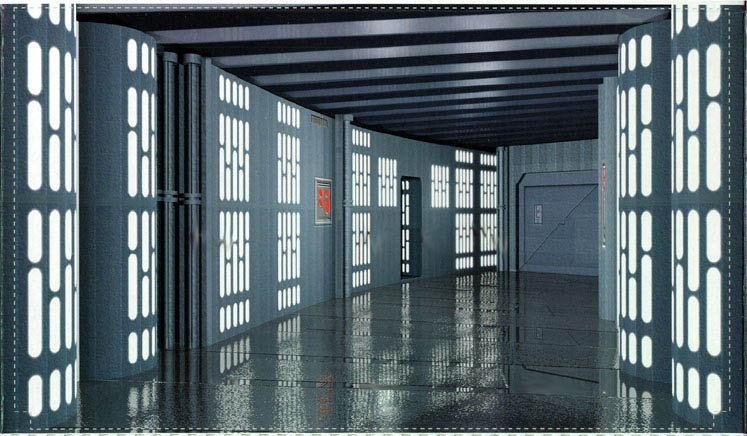 If you used red it would still work.
Hmmm....Death Star theme.
Nah....I'm sure it's been done already.
I like it with the behind lighting:cheers:
CPU
Motherboard
Graphics
RAM
i7 920 DO 4.4GHz HT
ASUS P6T
3x Nvidia
6GB OCZ,Gold DDR3 8-8-8-24
Hard Drive
Optical Drive
Cooling
OS
Intel-x25V, X25M,WD Caviar Black 500
Asus DVD
NH- D14
7 pro
Monitor
Keyboard
Power
Case
6x
Wireless
CM Silent Pro M 600-Modular
CM Storm Scout
Mouse
Mouse Pad
Audio
MX 1000 Wireless
It's black
Creative Fatal1ty Headset
View all
hide details
CPU
Motherboard
Graphics
RAM
i7 920 DO 4.4GHz HT
ASUS P6T
3x Nvidia
6GB OCZ,Gold DDR3 8-8-8-24
Hard Drive
Optical Drive
Cooling
OS
Intel-x25V, X25M,WD Caviar Black 500
Asus DVD
NH- D14
7 pro
Monitor
Keyboard
Power
Case
6x
Wireless
CM Silent Pro M 600-Modular
CM Storm Scout
Mouse
Mouse Pad
Audio
MX 1000 Wireless
It's black
Creative Fatal1ty Headset
View all
hide details