Quote:
Originally Posted by Cacophony;13609890 
any card that is 11 inch does not fit in this scout...i tried.
They will fit, but depending on where the PCI-E 16X slot is on the mobo it might require modding the 3.5" drive cage to do it. Some boards that have a 16x slot closest to the cpu socket will allow the card to extend into the bottom 5.25" bay, but most need to have the 3.5" cage modified. There are several examples of people who have done it.
Another option is to completely remove the 3.5" drive cage and mount your hard drives in a
4 in 3 device
in the 5.25" bays.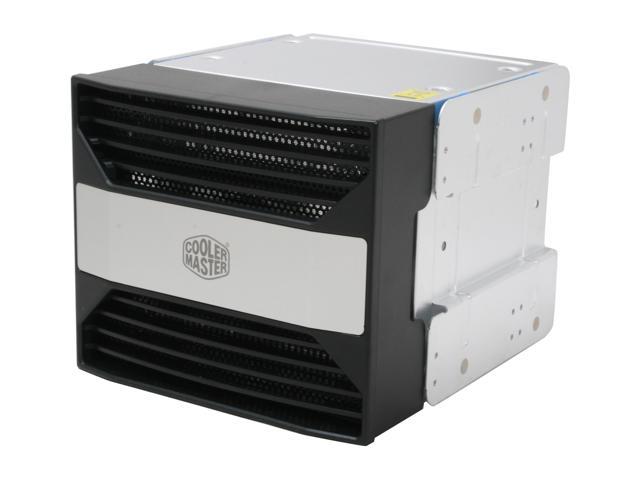 CPU
Motherboard
Graphics
RAM
Q9550 E0
DFI LanParty LT P35-T2R
2 x HD4670QT512P CF
Patriot PVS24G8500ELKN
Cooling
OS
Monitor
Power
Stock
pfsense
Acer H233H
Antec EarthWatts 430
Case
Audio
custom
onboard
View all
CPU
Motherboard
Graphics
RAM
Q6600 B3 Lapped @ 3.4
GA-EP45-UD3R
EVGA 9600GSO 384m 96SP
4G (2x2) Patriot Viper PC2-8500
Hard Drive
Optical Drive
Cooling
OS
80g Maxtor, 320WDC. 320Seagate
NEC ND-3550 & LiteOn
CM Hyper 212+ w/PP Blademasters
XP Pro SP3
Monitor
Power
Case
Acer H233H
Rosewill RG630-S12
NZXT BetaEVO
View all
CPU
Motherboard
Graphics
RAM
E6420
GA-P35-DS3L
GeForce 7300LE
2G PNY PC2-6400
Hard Drive
Optical Drive
OS
Monitor
80Gig WDC SATA
NEC ND3540A
Win 7 Ultimate 64bit/XP Pro
Acer H233H
Power
Case
Antec Earthwatts 430
none
View all
hide details
CPU
Motherboard
Graphics
RAM
Q9550 E0
DFI LanParty LT P35-T2R
2 x HD4670QT512P CF
Patriot PVS24G8500ELKN
Cooling
OS
Monitor
Power
Stock
pfsense
Acer H233H
Antec EarthWatts 430
Case
Audio
custom
onboard
View all
CPU
Motherboard
Graphics
RAM
Q6600 B3 Lapped @ 3.4
GA-EP45-UD3R
EVGA 9600GSO 384m 96SP
4G (2x2) Patriot Viper PC2-8500
Hard Drive
Optical Drive
Cooling
OS
80g Maxtor, 320WDC. 320Seagate
NEC ND-3550 & LiteOn
CM Hyper 212+ w/PP Blademasters
XP Pro SP3
Monitor
Power
Case
Acer H233H
Rosewill RG630-S12
NZXT BetaEVO
View all
CPU
Motherboard
Graphics
RAM
E6420
GA-P35-DS3L
GeForce 7300LE
2G PNY PC2-6400
Hard Drive
Optical Drive
OS
Monitor
80Gig WDC SATA
NEC ND3540A
Win 7 Ultimate 64bit/XP Pro
Acer H233H
Power
Case
Antec Earthwatts 430
none
View all
hide details