UPDATE: Added a before picture!
OK folks. Top exhaust problem solved. I used a flat head screw driver to give the pin connector an extra shove to get it to click in place. However the clip still extended a little above the motherboard and into the fan. So I once again conceded to practicality and abused my poor little fingers by shoving it into tight spaces and managed to yank the rubber fasteners, and then screwed the fan in from the outside of the case. I got it nice and secure which hugs the fan to the top of the case just enough to avoid the plug pin. However, that may not have been the result I was looking for. More on that later... now for PICS!
The new parts (not pictured: 1) Pioneer BDR 207DBK and 2) 8 pin 12V CPU power cable extension, already installed last weekend):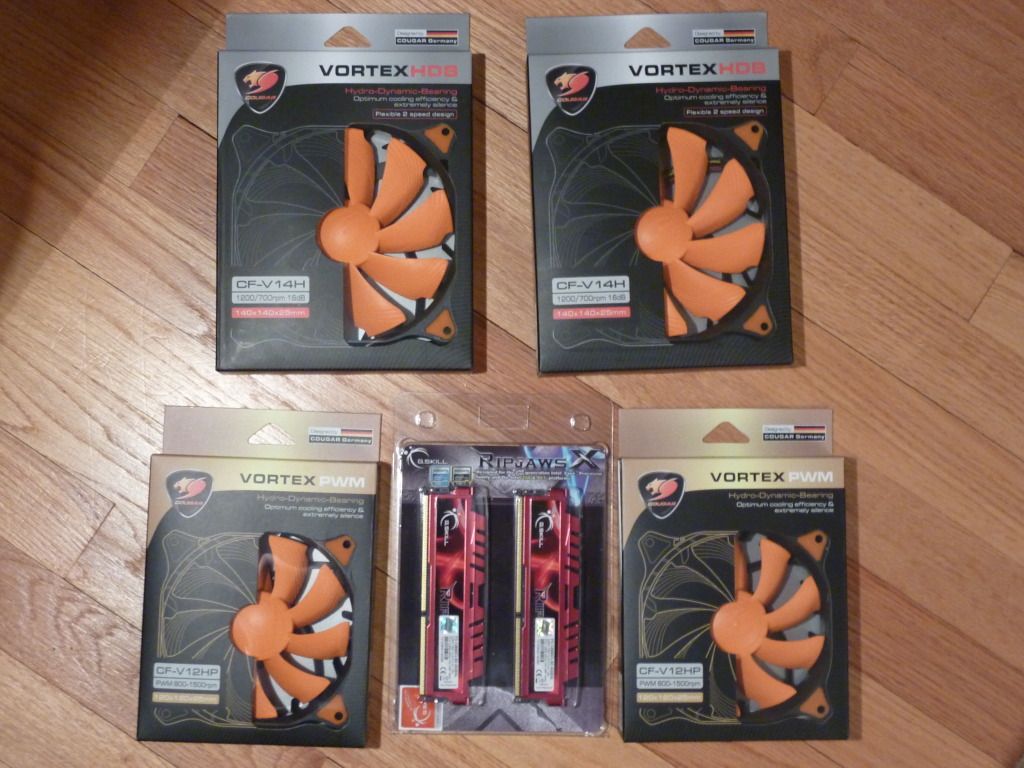 Before (check out that hideous CPU power cable placement!):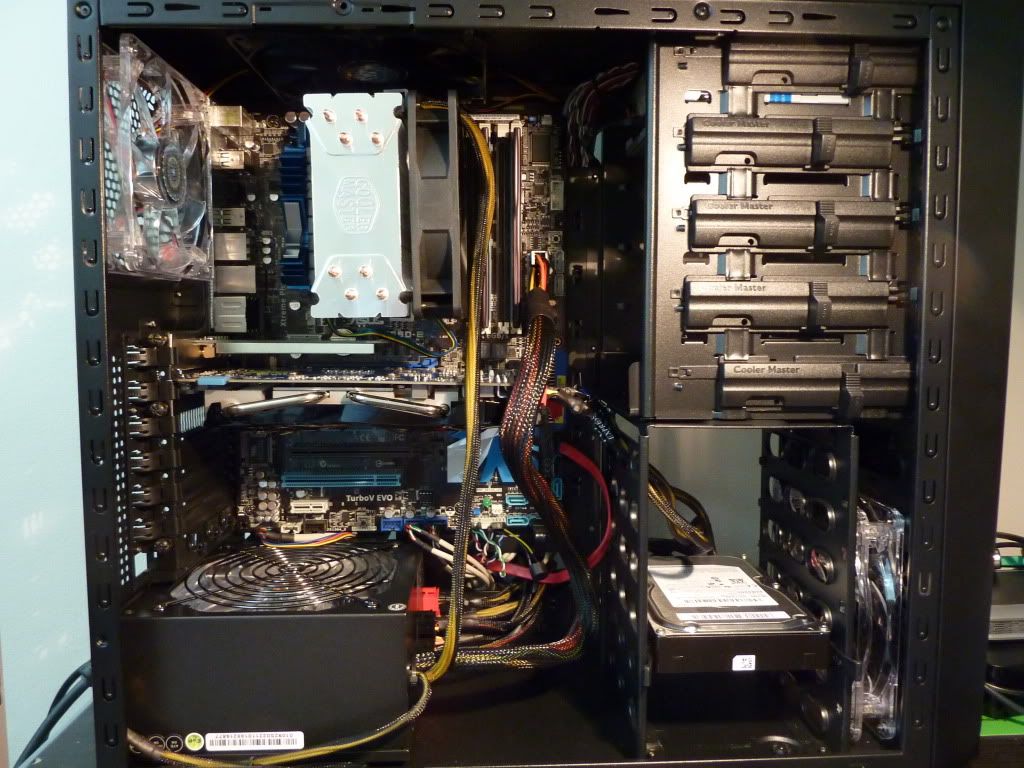 All done!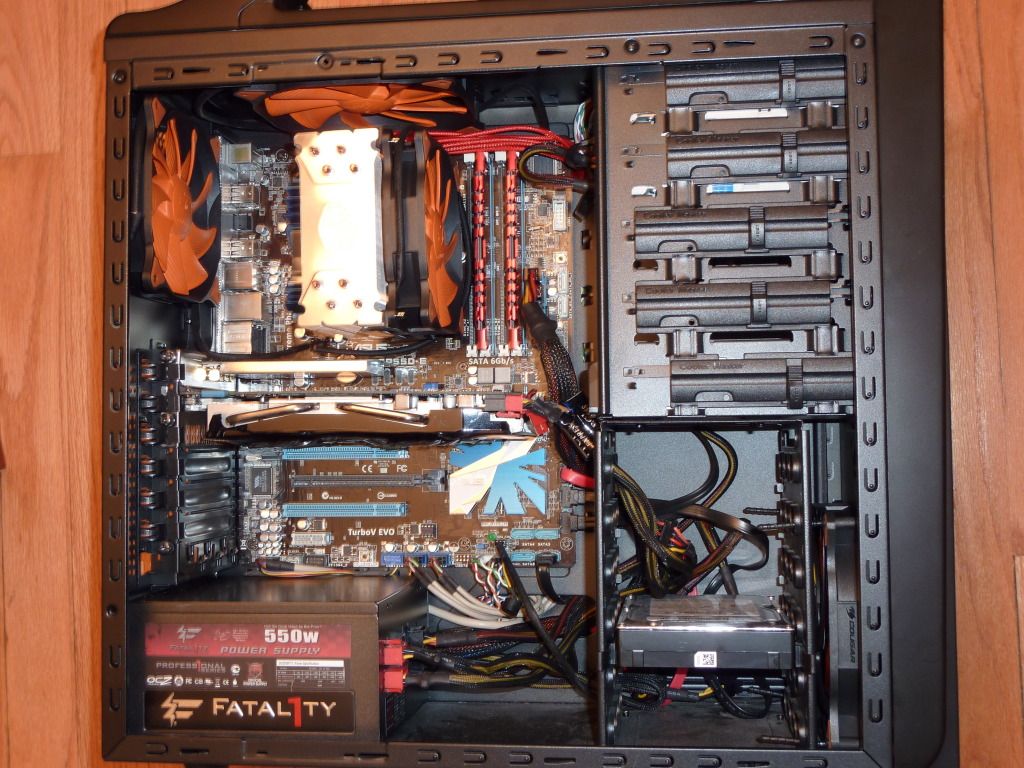 As you can see, the sata and sata power cables are kinda shoved into the HD bay. There's really nothing else I can do with them. Too stiff to put elsewhere.
Close up: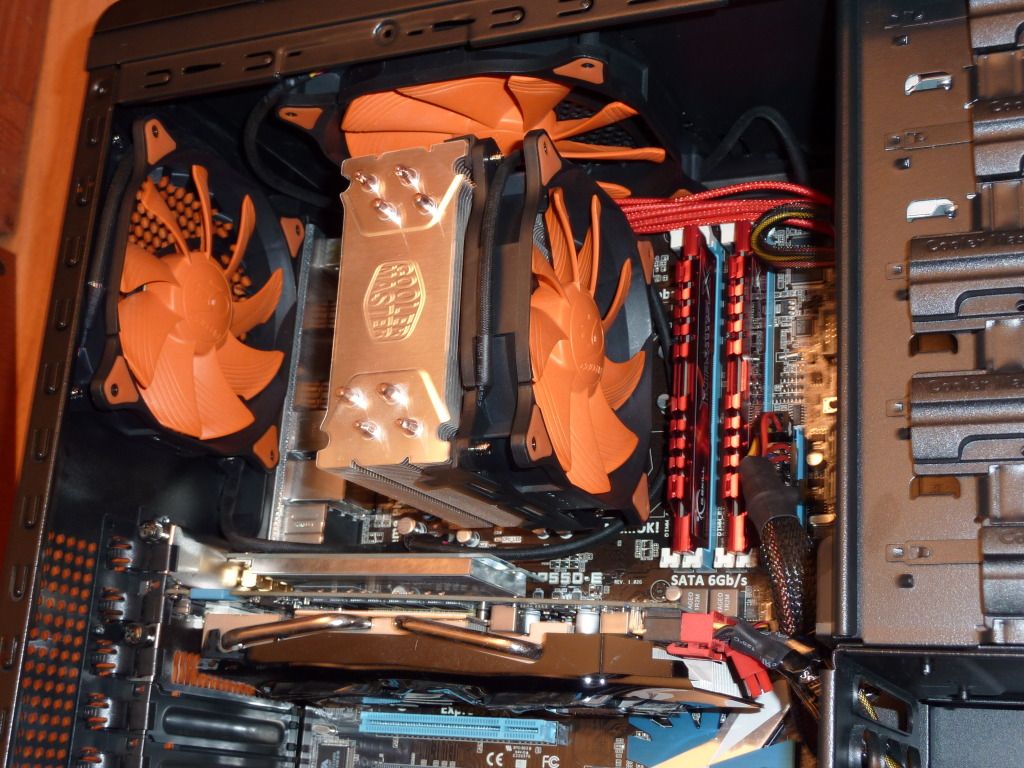 Edited by tomterrific - 4/6/12 at 6:19pm