Quote:
Originally Posted by
Treacherous Intellect
isn't it just the best feeling to get home and have a bunch of goodies waiting 4 u!!! new egg rocks!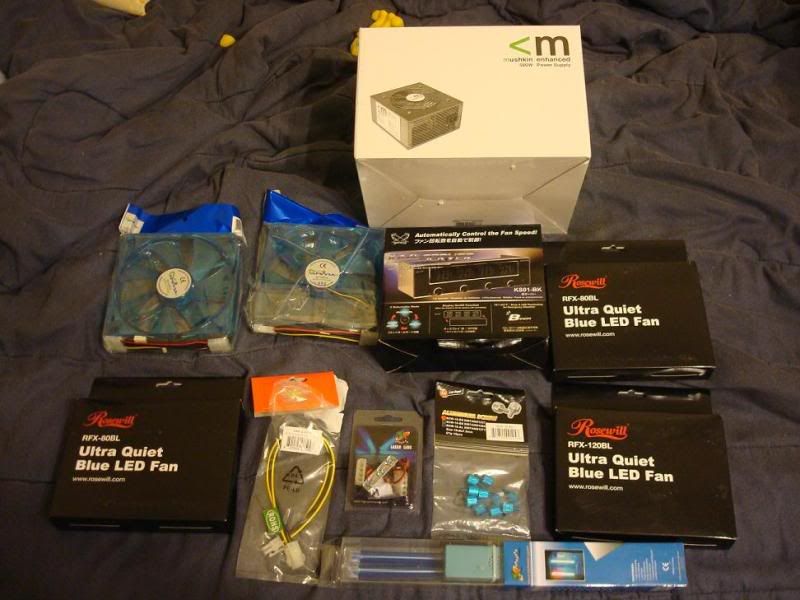 guess its time to tear her down, remodel and build her back up! ill keep u guys posted!
Nice man, it's totally awesome when new stuff arrives. You feel like a little kid all over again
Looks like you got yourself a little sweet buy there. It's going to pimp the scout out even more, w00ts.
Have fun dude, and indeedles keep us posted
CPU
Motherboard
Graphics
RAM
AMD Phenom II X4 955 BE
Asus M3N HT Deluxe Mempipe
XFX Radeon 5770 1GB
8GB DDR2 1066
Hard Drive
Optical Drive
OS
Monitor
2x 1TB + 2x 640GB + 74GB RAPTOR + 2x 320GB
DVDRW
Win XP 32bit, WIN 7 64bit
24" Acer
Keyboard
Power
Case
Mouse
Logitech G110
750watt
CM Storm Scout
Logitech MX518
View all
hide details
CPU
Motherboard
Graphics
RAM
AMD Phenom II X4 955 BE
Asus M3N HT Deluxe Mempipe
XFX Radeon 5770 1GB
8GB DDR2 1066
Hard Drive
Optical Drive
OS
Monitor
2x 1TB + 2x 640GB + 74GB RAPTOR + 2x 320GB
DVDRW
Win XP 32bit, WIN 7 64bit
24" Acer
Keyboard
Power
Case
Mouse
Logitech G110
750watt
CM Storm Scout
Logitech MX518
View all
hide details