Quote:
Originally Posted by
devilsx
Hey, i don't remember who it was that painted the Noctua fans and the Antec fans, but I would like to know how it was painted. Did it involve removing the fan blades? If so, how do I go about doing that. If not, what is a good way to cover it as to not let paint get into the motor?
First of all remember that a motor is made up of copper windings that have a lacquer finish. So you cant hurt the windings by spraying them with lacquer. Its like being afraid to get ice in your water.




I have painted several fans with out any problems.

First old Greasy and dusty fans should be cleaned. You can skip this process if they are new and still have that new car smell to them.

First clean them with some Castrol Super clean and keep spraying them until all the dust and gunk falls into the sink. This is gross and sometimes may require a good hand washing afterwords.


Then get you a spray bottle of dawn and water.

one teaspoon of dawn the rest with water and rinse off the super clean.


Then go in the bathroom and use a Common Hair dryer and run the Hot Air from the Dryer into the fan blades making them spin hot and dry. When you are completely dry.. This is the fun part. You get to make your fan make really cool High velocity whirring sounds with the dryer and the centrifugal force throws all the water out of the fan very quickly. Don't burn yourself.
The Hairdryer can also be used between Paint sprays to make the time go by faster too.. That's my trade secret. I hate waiting.. I use the hairdryer on the paint and it drys it in like less than 10 seconds. NOTE. Don't cook the paint.. LOL.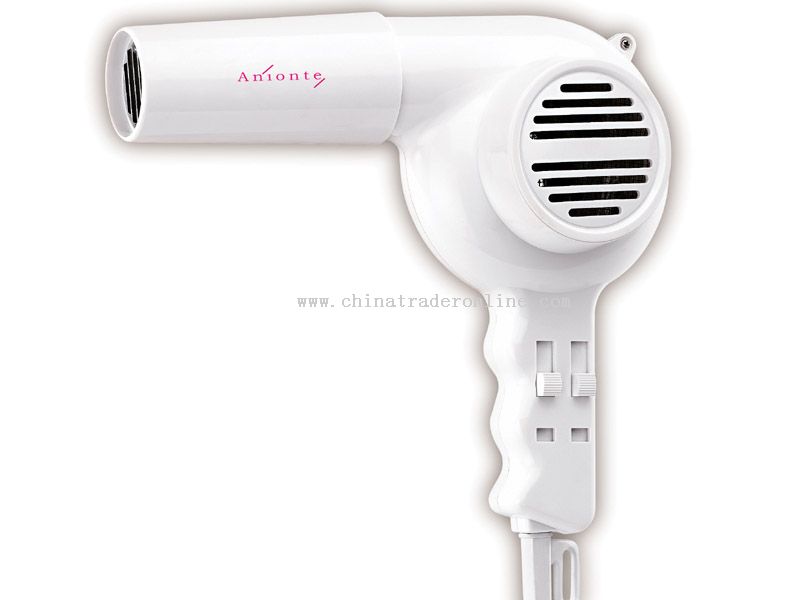 Don't worry about taping anything off except your wiring. The LEDs will still shine as long as you don't intentionally spray heavy paint in the holes then you might have to use black and the lights will still glow through that.
Paint with short busts. First a really thin tack coat. Then a another short burst until you get it to the color you want. But take your time. Do it in 5 minute intervals in a air conditioned area with no dust.

It should take you 4 coats per side. On the last coat let it dry for 30 Min's. Then use a new set of newspaper or what ever you are using for a drop cloth and turn over to the other side and paint it the same way. just light coats. I have sprayed about 10 fans and never ruined one. It is easy and safe. Just take your time.
Edited by Enigma8750 - 4/1/10 at 2:27pm
CPU
Motherboard
Graphics
RAM
Phenom II 940 BE
ASUS M3A32-MVP DELUXE Wifi
Sapphire 5770x2 Crossfire
4 Gb. of G.Skill 5-5-5-15 1066
Hard Drive
Optical Drive
OS
Monitor
SSD 60g OS. 500GB + 300 GB VelociRaptor 10000 rpm
PLEXTOR PX-850SA
Windows 7 Professional
SAMSUNG 920 BW
Keyboard
Power
Case
Mouse
Saitek Cyborg
HX1000 Watt Corsair modular
CM STACKER ENIGMA EDITION
Microsoft SideWinder Gaming Mouse
Mouse Pad
Black Leather with grey stitching
View all
hide details
CPU
Motherboard
Graphics
RAM
Phenom II 940 BE
ASUS M3A32-MVP DELUXE Wifi
Sapphire 5770x2 Crossfire
4 Gb. of G.Skill 5-5-5-15 1066
Hard Drive
Optical Drive
OS
Monitor
SSD 60g OS. 500GB + 300 GB VelociRaptor 10000 rpm
PLEXTOR PX-850SA
Windows 7 Professional
SAMSUNG 920 BW
Keyboard
Power
Case
Mouse
Saitek Cyborg
HX1000 Watt Corsair modular
CM STACKER ENIGMA EDITION
Microsoft SideWinder Gaming Mouse
Mouse Pad
Black Leather with grey stitching
View all
hide details