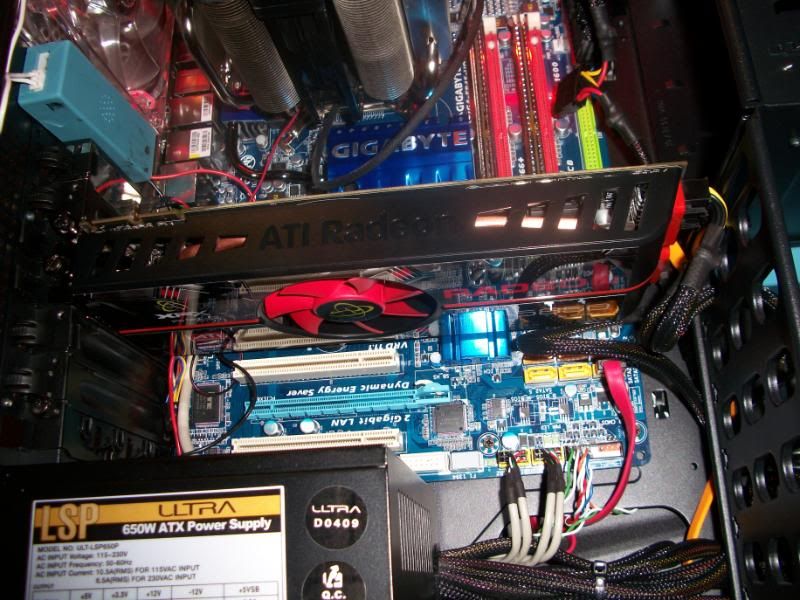 New XFX5850.
OMG this is so big it barely fit
@BriSleep
when i mean 3rd slot the other day i mean the positioning on the case of the card from top to bottom.
The PCB is vertically alligned with both the HDD and the 5.25 bays thats why i was wondering on the size of the 5870 and the location of the 12vs
@General Enigma
Done look my cables are more neatly arranged
Aren't you proud of me
?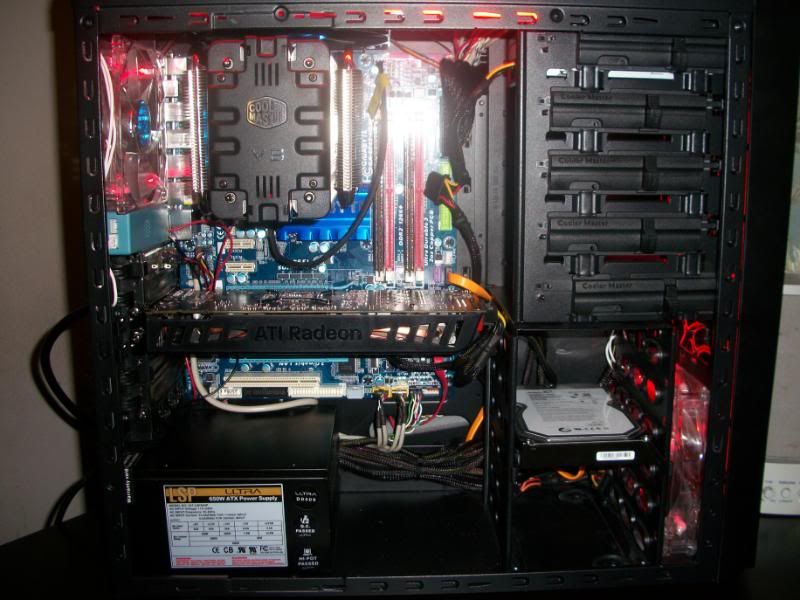 I'll Post some more pics when my fans arrive tomorrow or Friday.
CPU
Motherboard
Graphics
RAM
Q9400 @ 2.66ghz
GIGABYTE EP45-ED3P
XFX 5850
OCZ Platinum 4GB PC6400
Hard Drive
Optical Drive
OS
Monitor
Seagate Barracuda 7200.12 750GB
Generic DVD writer
Windows 7 64bit
SAMSUNG 2253BW Black 22"
Keyboard
Power
Case
Mouse
Logitech G15
ULTRA Pro 650W Psu
Cooler Master Storm Scout
Logitech G500
Mouse Pad
Cooler Master Storm HS-M Battle Pad SSK
View all
hide details
CPU
Motherboard
Graphics
RAM
Q9400 @ 2.66ghz
GIGABYTE EP45-ED3P
XFX 5850
OCZ Platinum 4GB PC6400
Hard Drive
Optical Drive
OS
Monitor
Seagate Barracuda 7200.12 750GB
Generic DVD writer
Windows 7 64bit
SAMSUNG 2253BW Black 22"
Keyboard
Power
Case
Mouse
Logitech G15
ULTRA Pro 650W Psu
Cooler Master Storm Scout
Logitech G500
Mouse Pad
Cooler Master Storm HS-M Battle Pad SSK
View all
hide details