my setup as of now, its still under construction!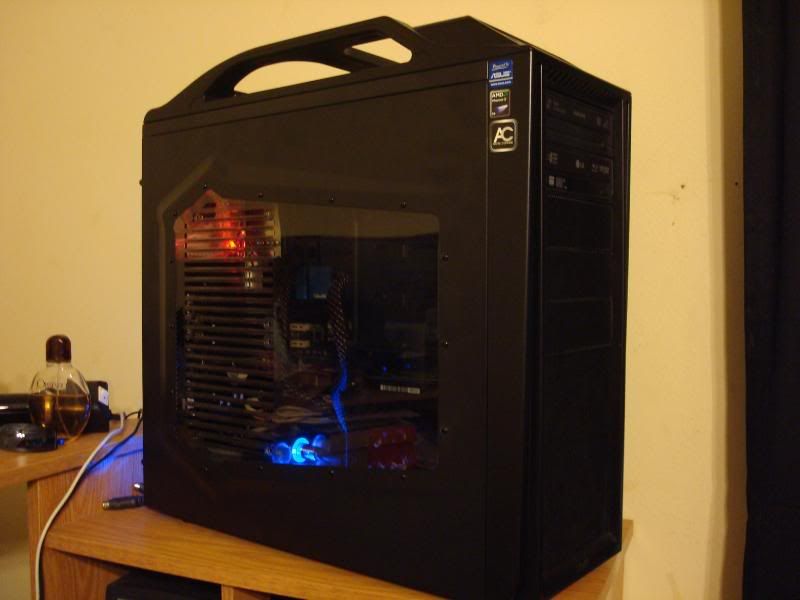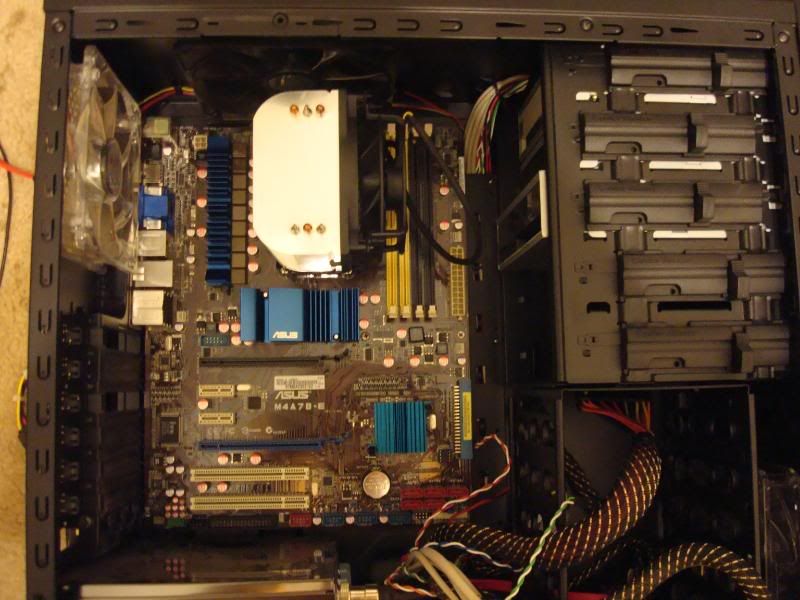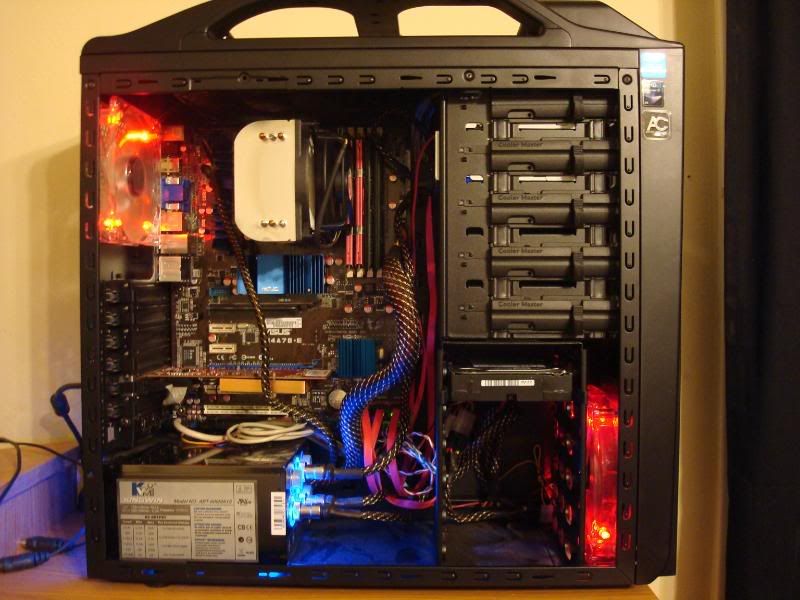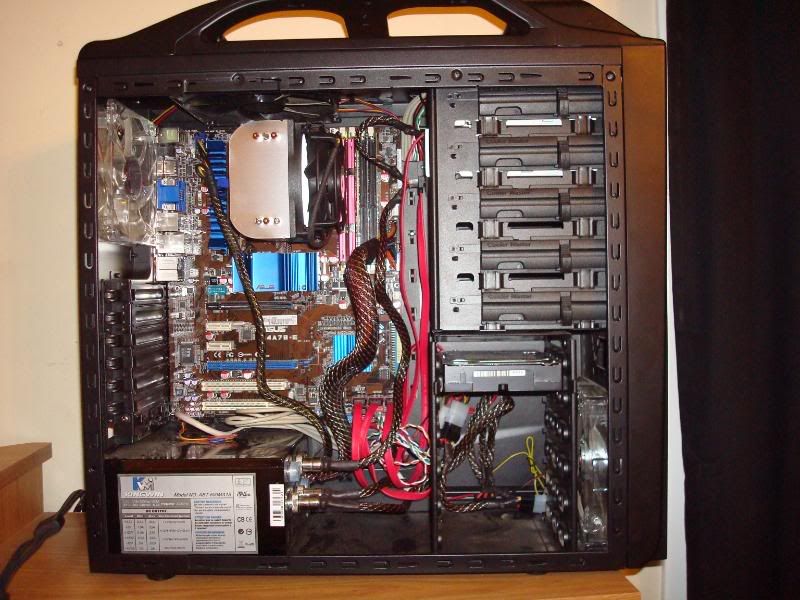 Quote:
Yes im still working on wire management
i was originally going to put the V8 in it but i was informed that it wouldn't fit ... but now i can see they were wrong, so more upgrades to come!!!! and lots of mods! Oh and id love to join the club!
CPU
Motherboard
Graphics
RAM
AMD Phenom II X4 955 BE @3.6 Yeah DKev Im comming!
Asus M4A78-E Chipset AMD 790GX
Palit GeForce GTX 260 896MB 448-bit GDDR3
A-DATA 2GB 240-Pin DDR2 SDRAM DDR2 800 (X4)
Hard Drive
OS
Monitor
Power
Western Digital Caviar Black WD1001FALS 1TB
Vista Home Premium SP2
Maxent 42HPM20 (42" Plazma Monitor)
KINGWIN Mach 1 ABT-600MA1S 600W SLI Certified
Case
Cooler Master Storm Scout
View all
hide details
CPU
Motherboard
Graphics
RAM
AMD Phenom II X4 955 BE @3.6 Yeah DKev Im comming!
Asus M4A78-E Chipset AMD 790GX
Palit GeForce GTX 260 896MB 448-bit GDDR3
A-DATA 2GB 240-Pin DDR2 SDRAM DDR2 800 (X4)
Hard Drive
OS
Monitor
Power
Western Digital Caviar Black WD1001FALS 1TB
Vista Home Premium SP2
Maxent 42HPM20 (42" Plazma Monitor)
KINGWIN Mach 1 ABT-600MA1S 600W SLI Certified
Case
Cooler Master Storm Scout
View all
hide details