Quote:
Originally Posted by
Badwrench;11974500
Here's my setup: (bad photo I know. Cell phone in a dark room = crappy pic, but you get the idea.)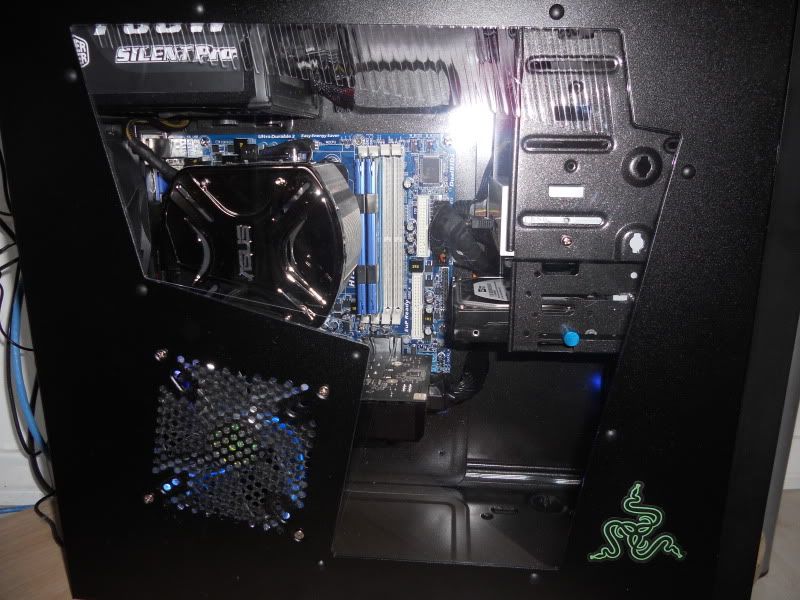 On a side note: Anyone know what the largest/best budget cooler is that will fit in my tiny case? I had purchased a V8, but it didn't even come close. about 3/4" too tall. Was looking at this:
http://www.newegg.com/Product/Product.aspx?Item=N82E16835233040
then adding a second fan for a push/pull setup. I want to take my clock further.
0_o!!! Is your RAM configuration even in Dual-Channel? Look's like your running them in Single-Channel there