Quote:
Originally Posted by
VeX7
I was planning to STRESS it with OCCT for 2h and then run PRIME and STRESS it with it too for aprox 2h. Will that be enough, or I'll have to do one test per night (from 8 P.M. till 8 A.M. in the morning)?

One more question. Will my cooling handle this CPU with all 4 cores?
If it will, should I try to overclock my CPU, or leave it as it is?

Btw. is there a way to check my CPUs temperature, cause sensors are down...?
Thanks!
Sensors are only down for the individual Cores, the CPU temperature can still be monitored, via I believe TEMPIN0 in HardwareMonitor, also with Speedfan, RivaTuner and Everest will also give you a CPU temp reading, it's usually around 10-14c higher than the Core temps, but you can also check for a more accurate difference between the two by putting it back to a triple-core, get idle temps of Core and CPU, then stressed readings, that way you can get an idea of where your Core temps are when using the CPU temp from now on.
BTW, good choice in cooler.
The Kama Angle is a real good performer too, gonna whack a faster SlipStream Fan on it, just 'cos I'm weird like that, but it's a friggin' monster. Had to take off the side-panel intake 'cos it's like 1mm away from the perspex when the side's on, lol. ;p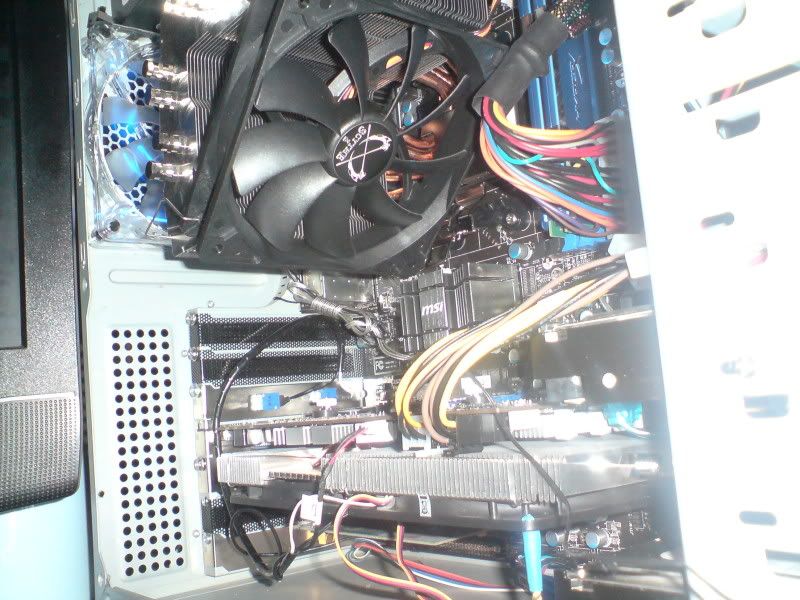 You'll have to excuse the temporary PSU and the case that chokes my components, lol.