Quote:
Science Mark 2.0 is an attempt to put the truth behind benchmarking. In an attempt to model real world demands and performance, SM2 is a suite of high-performance benchmarks that realistically stress system performance without architectural bias.
The benchmarks in wide use today fail to accurately reflect system performance due to the following:

1. Relevance: The benchmarks test only 1 application and don't address a wider array of applications more representative of the user's market.
2. Abstraction: They are entirely comprised of synthetic tasks that don't perform a complex meaningful task.
3. Quality: May be poorly constructed from a C or Fortran perspective and limited in their ability to measure the true potential of a system.
4. Objectivity: The test is developed on or tuned for one architecture resulting in implicit performance bias.

Synthetic benchmarks are useful, and can tell the user valuable performance characteristics about their system's performance, but they should not be used in entirety to measure system performance; this role is reserved in greater part to real applications performing real tasks. Science Mark 2.0 is comprised of 7 benchmarks, each of which measures a different aspect of real world system performance.
Publisher:
ScienceMark.org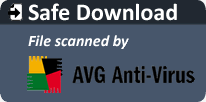 Edited by [PWN]Schubie - 7/7/09 at 7:39am
CPU
Motherboard
Graphics
Hard Drive
Q6600 B3
Asus P5K-C
8800 GTS 320
Seagate 7200.10 320GB, WD Caviar Green 2TB
Optical Drive
OS
Monitor
Keyboard
LG DVD DL writter
7 Ulitimate
Asus VS248H (1920*1080)
Logitech Illuminated
Power
Case
Mouse
PCP&C Silencer 750
Antec 900
Razor Lachesis
View all
hide details
CPU
Motherboard
Graphics
Hard Drive
Q6600 B3
Asus P5K-C
8800 GTS 320
Seagate 7200.10 320GB, WD Caviar Green 2TB
Optical Drive
OS
Monitor
Keyboard
LG DVD DL writter
7 Ulitimate
Asus VS248H (1920*1080)
Logitech Illuminated
Power
Case
Mouse
PCP&C Silencer 750
Antec 900
Razor Lachesis
View all
hide details