Well I have had my CoolIT for a few years but im not so happy with the cooling with my Q6600 clocked to 3.0ghz even with only 1.25v its still going up above 60C.
Its quite impressive at idle shown here: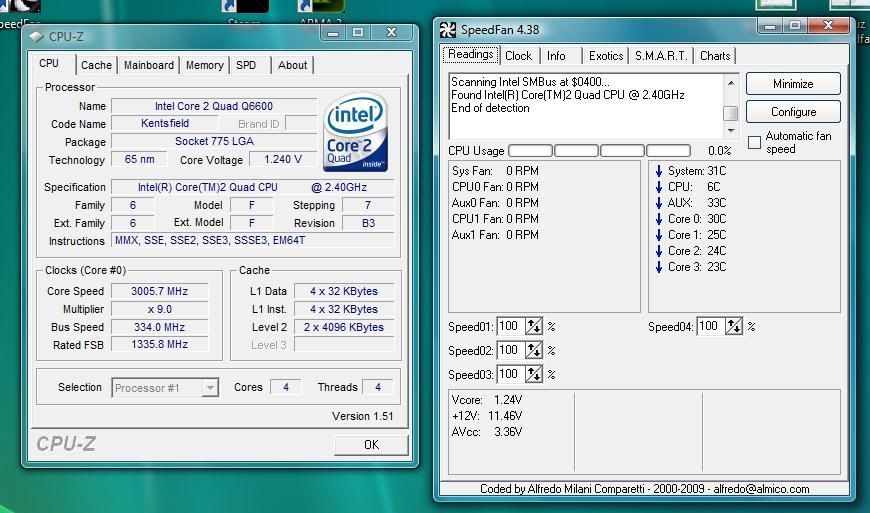 This is after 25 minutes on prime95: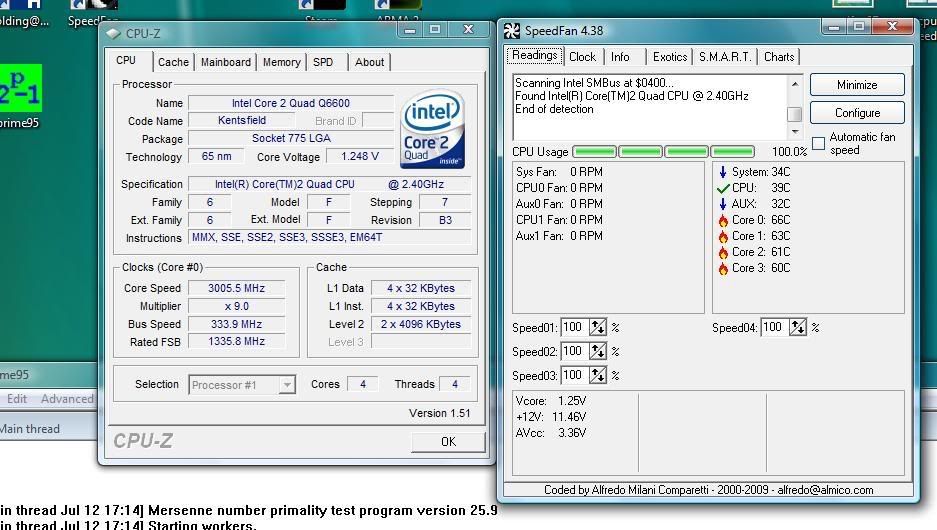 I didnt see any temp changes after about 10 minutes so it looks stable at that temp. I of course just reseated the chip and applied new AS5.
I am a fan of CoolIT because its all plug and play but this eliminator just aint cutting the mustard. I have been wanting to push it up to the high 3's or perhaps 4 but I dont see that happening.
I need good suggestions on cooling solutions and prices and stuff.
I think next year after my next deployment ill look into a phasechange setup so i can pump it up a notch but until then I need solutions that dont cost so much
Edited by warriorxjosh - 7/12/09 at 6:02pm
CPU
Motherboard
Graphics
RAM
Q9650
P5Q3 Deluxe
Diamond HD4890
6GB Dominator DDR3 1600Mhz
Hard Drive
OS
Monitor
Keyboard
2x75gb Raptors Raid-0
Vista Ultimate x64
Optiquest Q22wb
Zboard
Power
Case
Mouse
Mouse Pad
ToughPower Modular 750w
CoolerMaster 830
Logitech G5
RocketFish Precision Laser pad
View all
hide details
CPU
Motherboard
Graphics
RAM
Q9650
P5Q3 Deluxe
Diamond HD4890
6GB Dominator DDR3 1600Mhz
Hard Drive
OS
Monitor
Keyboard
2x75gb Raptors Raid-0
Vista Ultimate x64
Optiquest Q22wb
Zboard
Power
Case
Mouse
Mouse Pad
ToughPower Modular 750w
CoolerMaster 830
Logitech G5
RocketFish Precision Laser pad
View all
hide details