i can rightfully talk smack about the case
i use one rofl
mine is the very first version, imo, they were built to a higher standard of quality when they were new...
upon the entrance of the black one, all the people i've seen get them they have issues, things randomly falling apart, leds dying, leds even melting the plastic around them.
but, the case IS A TANK
and when i get a new case (if i ever get around to it)
im still going to overhaul the bajeezus out of this case, and use it for something. its just that sturdy.
btw, that dirktooth is nice to hide a cathode in it, you can fit a 12 incher in it diagonally, i used to hide mine there before i removed my dirktooth.
also, i reccomend cutting out the acryllic in front of the dirktooths fan... its SUPER restrictive (almost no airflow) and makes alot of noise.
for the dirktooth, i removed mine, and cut out that grille thing in the acryllic for a 120mm exhaust fan, keeps my 9600 happy, nice intake right in front, and exhaust right where it exhausts. i want to put another intake fan towards the back of the card for when i go SLI
also, on the mobo side fan if you opt for a fan there, do some work in that area for airflow, that fan is almost choked to death as well.
for the front 120, cut out the metal grill it sits on, that thing covers like 40% of the fan area... cuts down on noise alot too.
(and replace the 120, the raidmax one is like 800 rpms of fail lol)
for your cooler, on the cheap... get a xigmatek, or mugen2...
on the non-cheap, get a prolimatech megahalems
on the non-cheap and you feel like modding, get a TRUE
noctua u-12p is also a very good option.
only thing is, you will probably have to remove the 80mm by the cooler for any of these coolers :/
edit:
back when i had my dirktooth: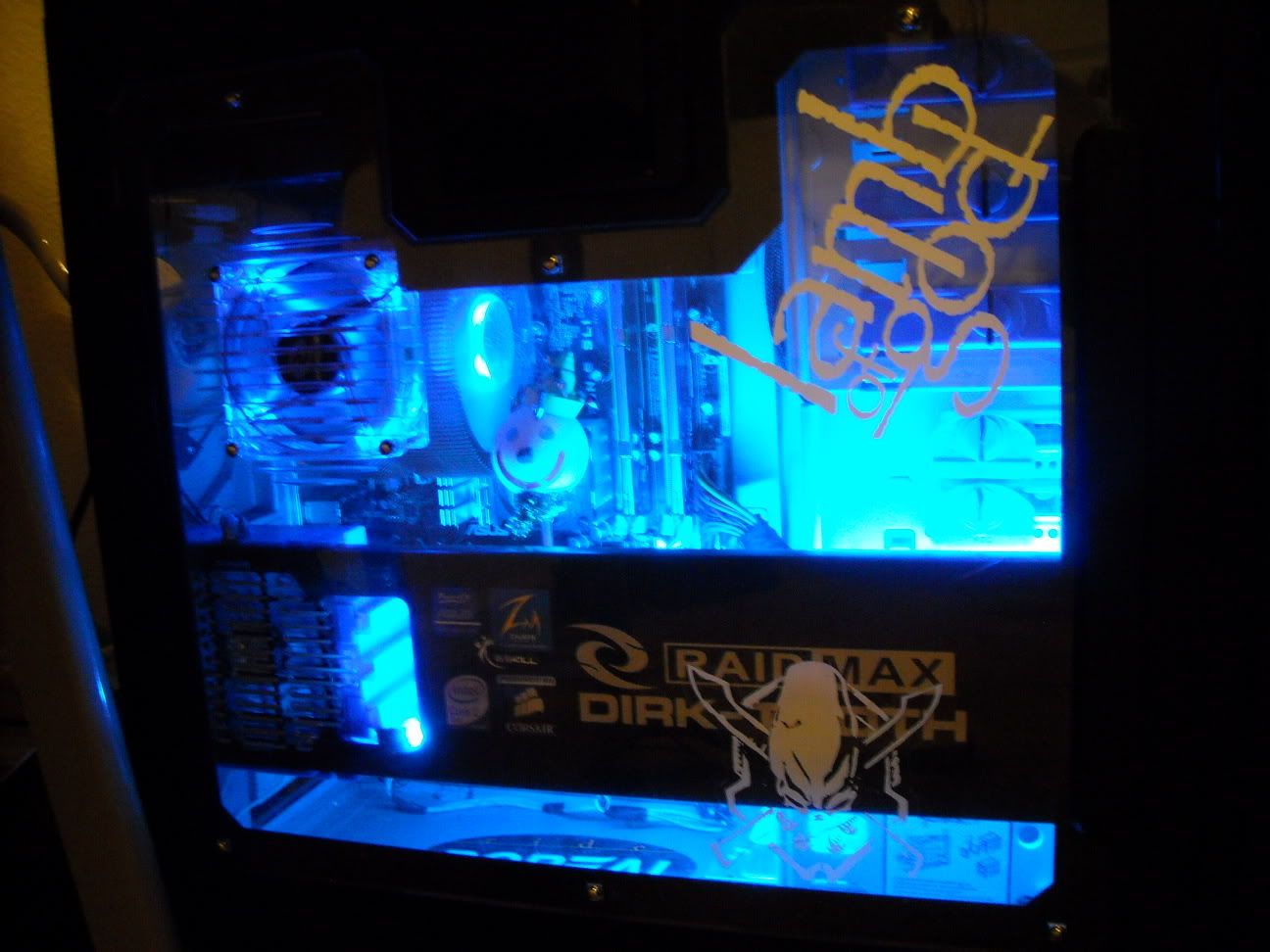 and currently....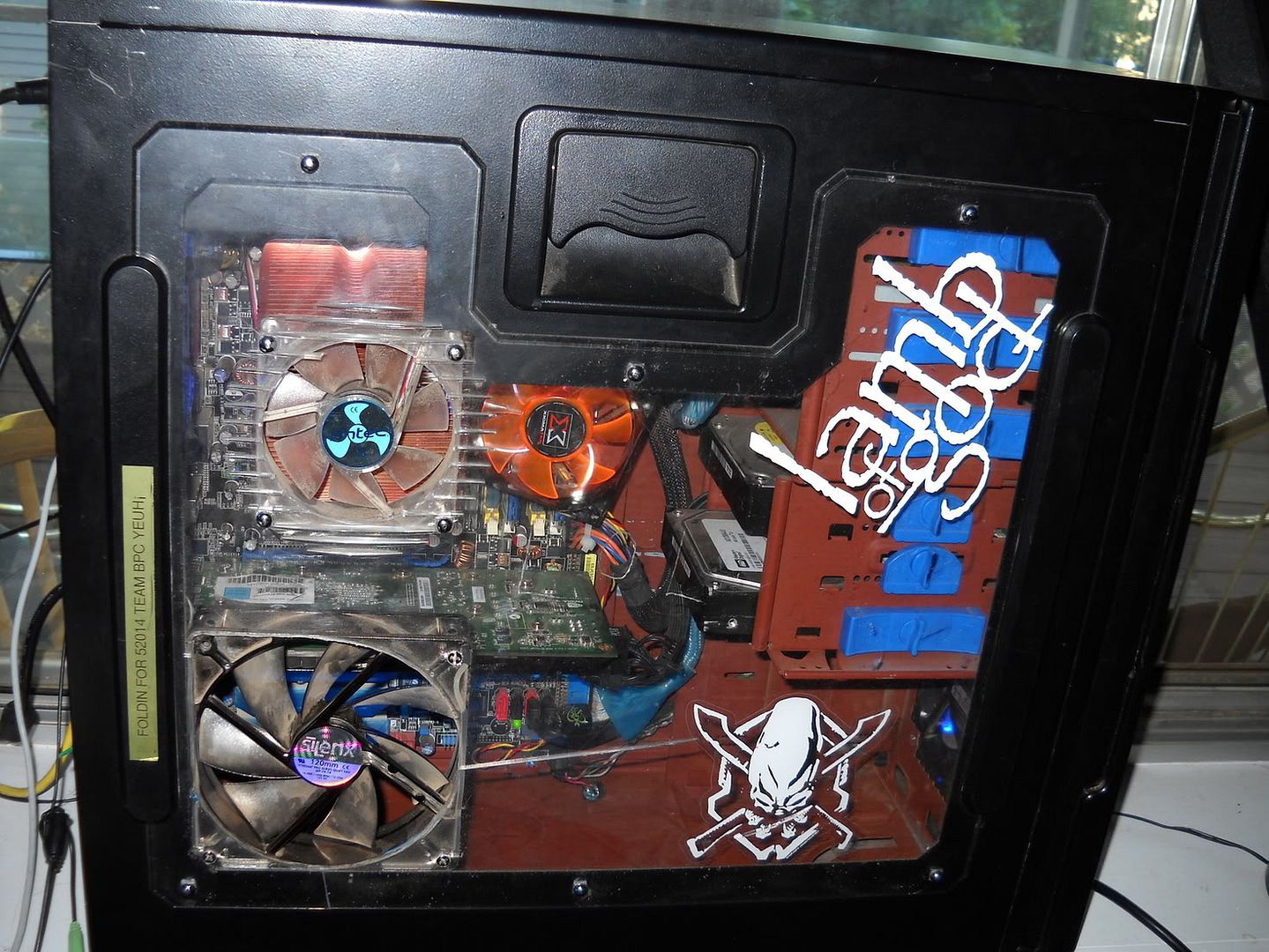 Edited by zomgiwin - 7/17/09 at 4:16am
CPU
Motherboard
Graphics
RAM
N455 1.66GHZ
Tripod Motherboard MARIO
Intel GMA 3150
2 GB DDR3
Hard Drive
Hard Drive
OS
Monitor
16GB SanDisk SSD
32GB Centon SDHC
Lubuntu
12.1" LCD
Case
Mouse
matte.
Canon X Mark I
View all
hide details
CPU
Motherboard
Graphics
RAM
N455 1.66GHZ
Tripod Motherboard MARIO
Intel GMA 3150
2 GB DDR3
Hard Drive
Hard Drive
OS
Monitor
16GB SanDisk SSD
32GB Centon SDHC
Lubuntu
12.1" LCD
Case
Mouse
matte.
Canon X Mark I
View all
hide details