Does one i built for a friend count?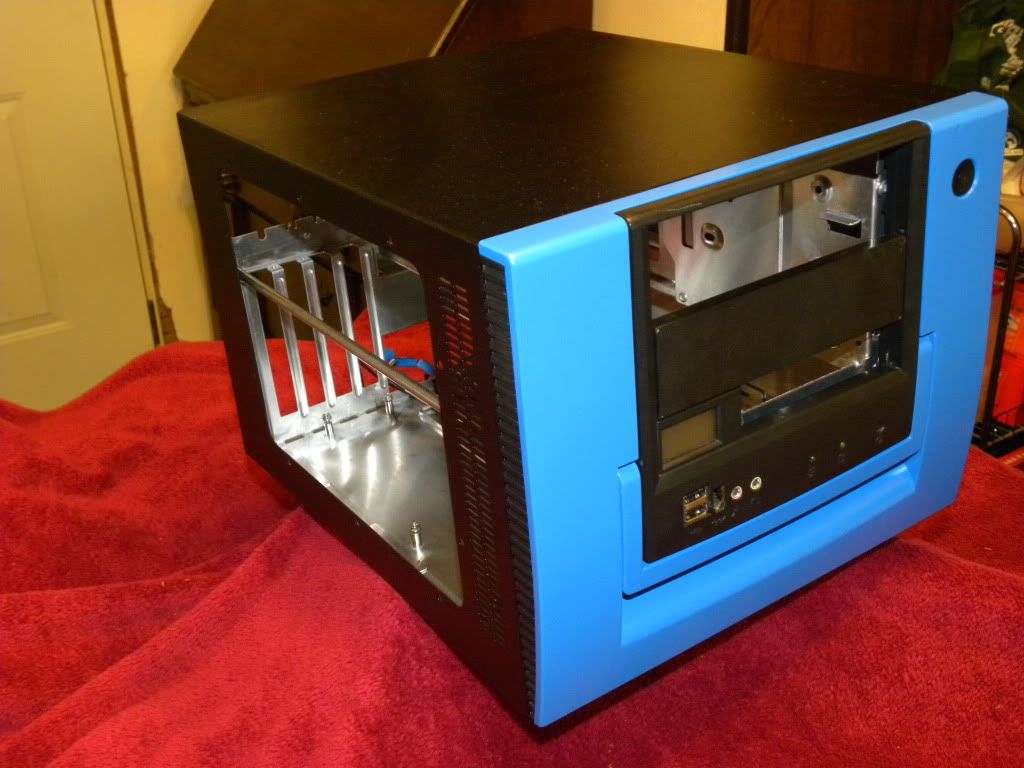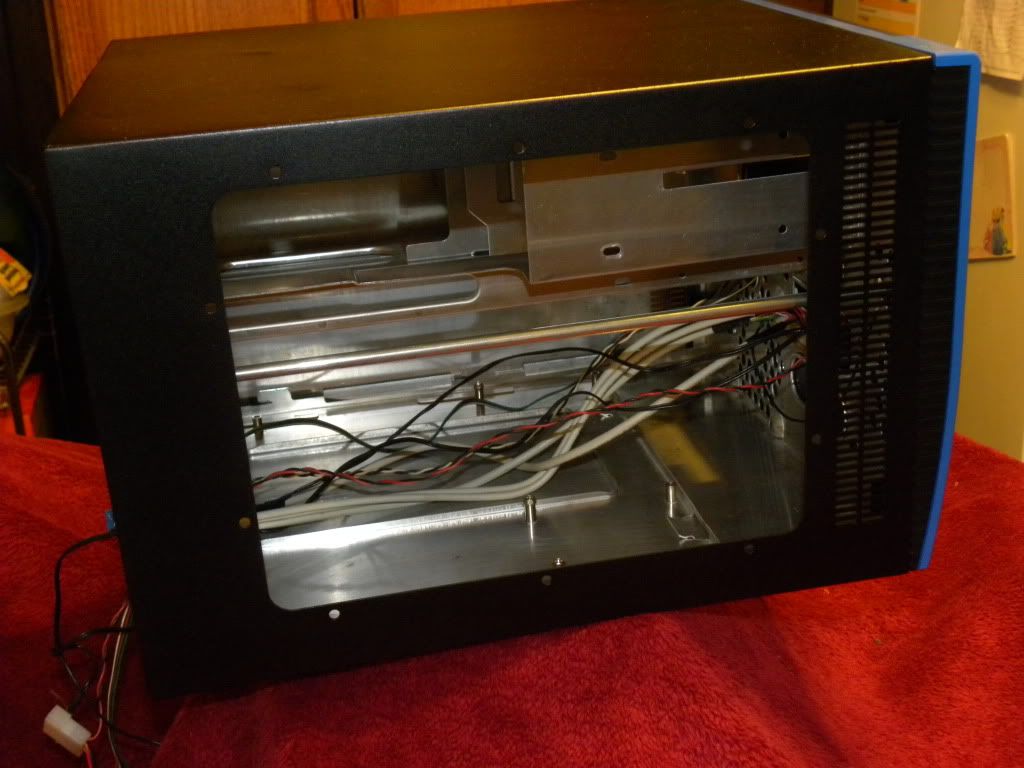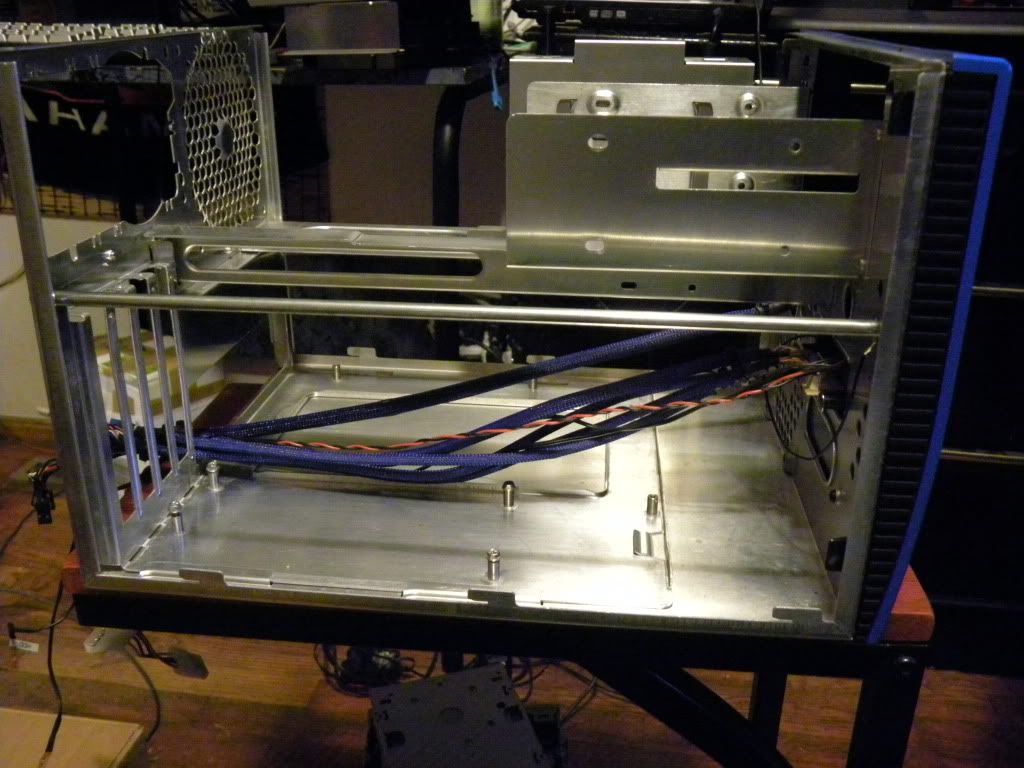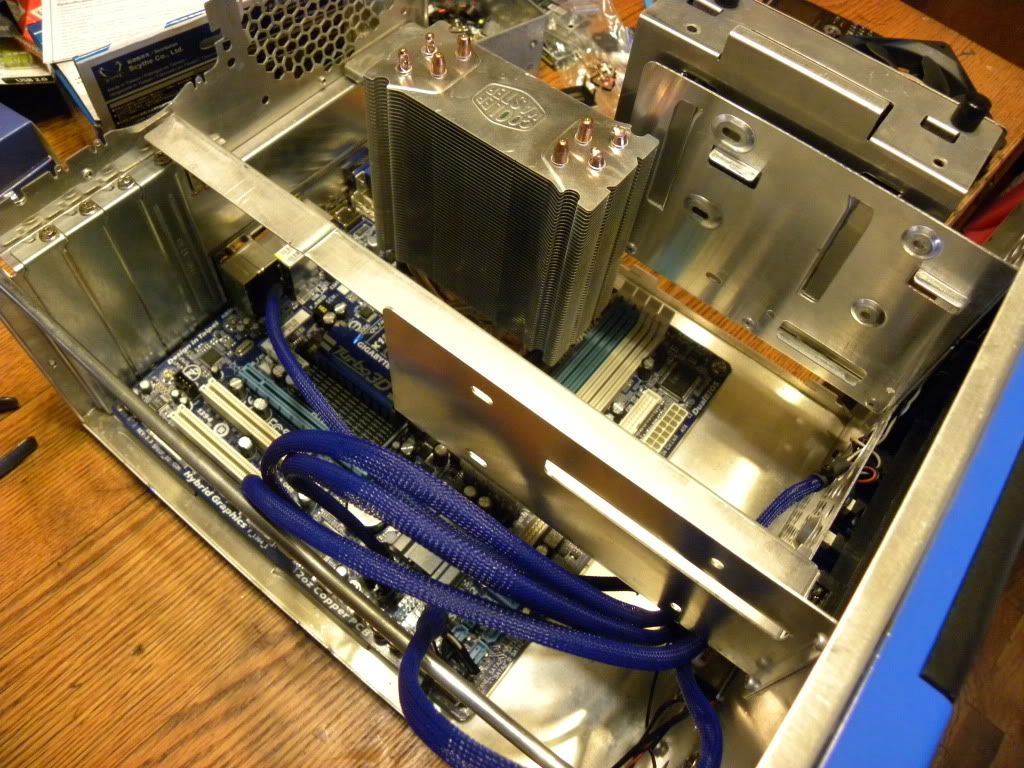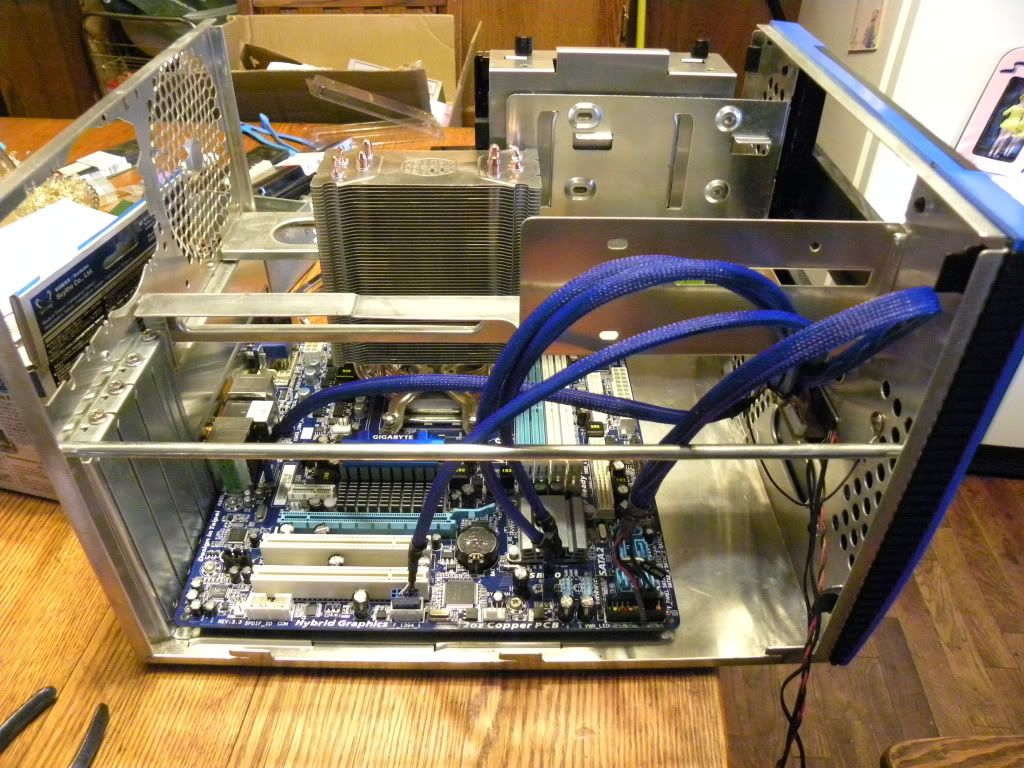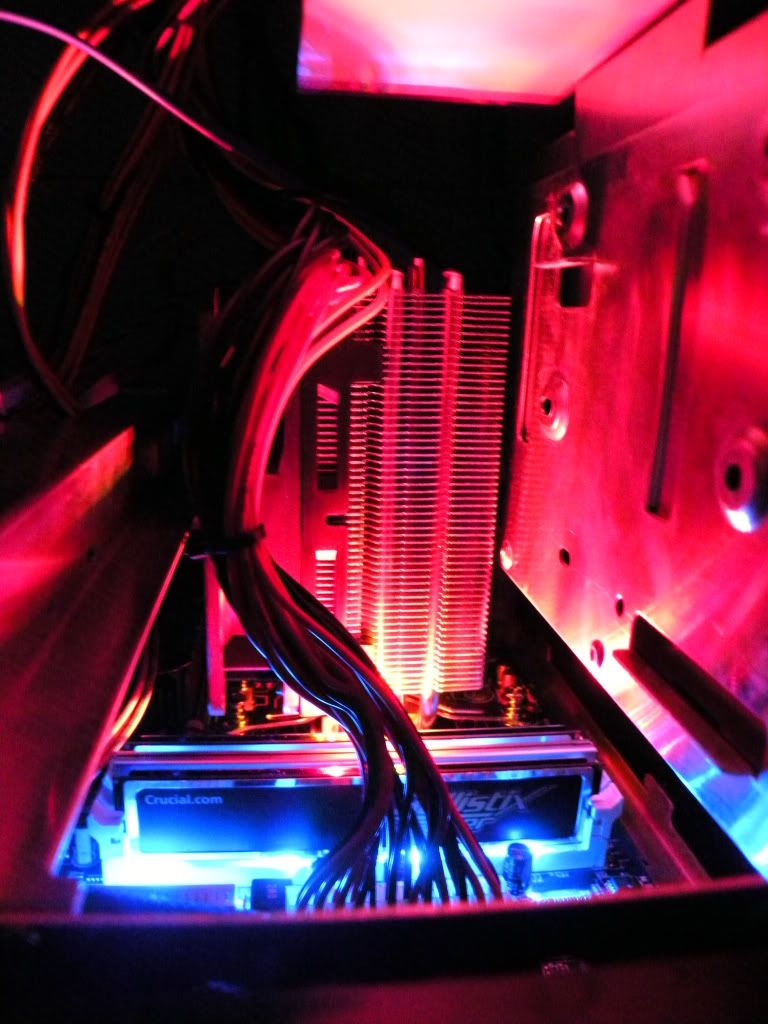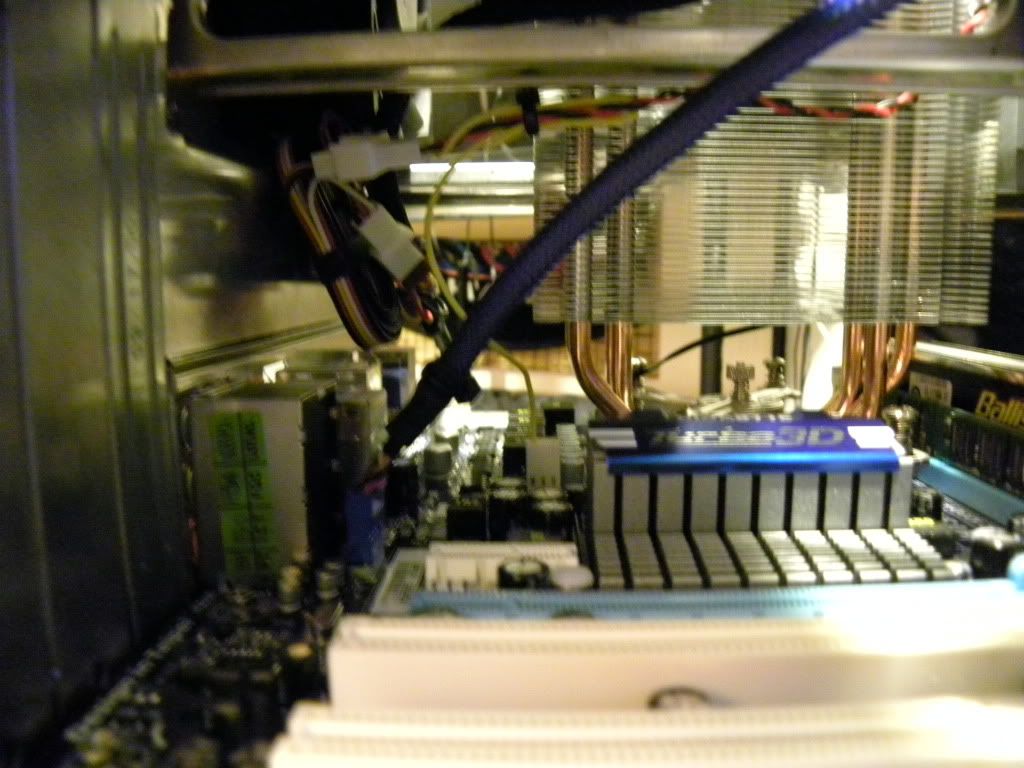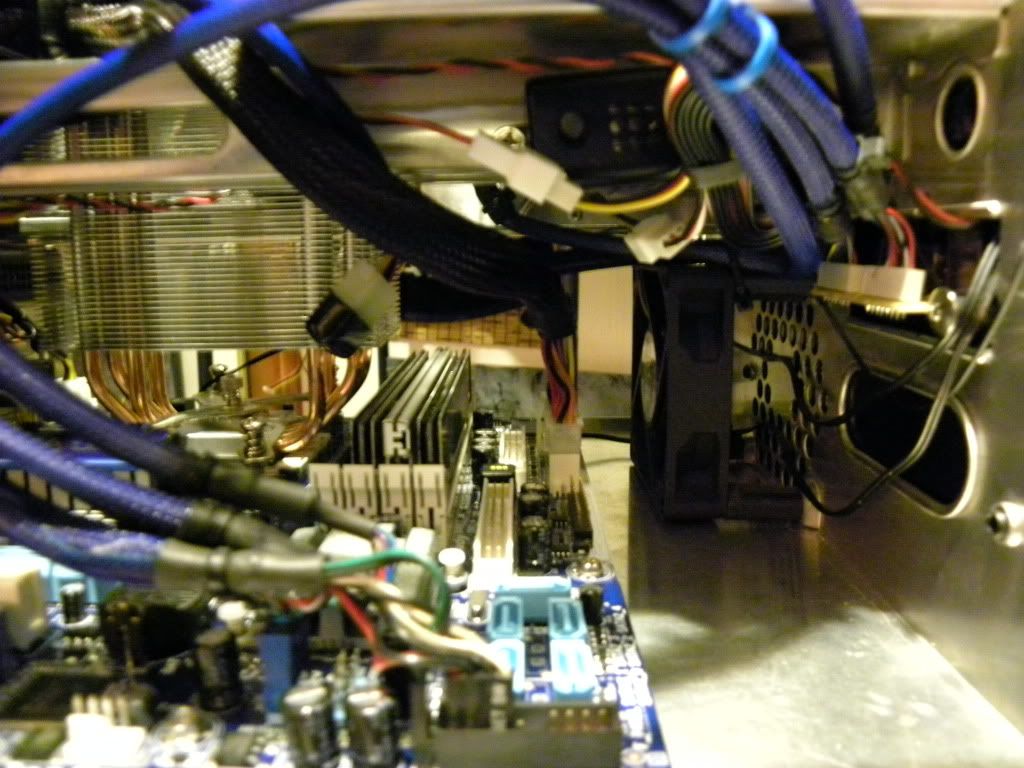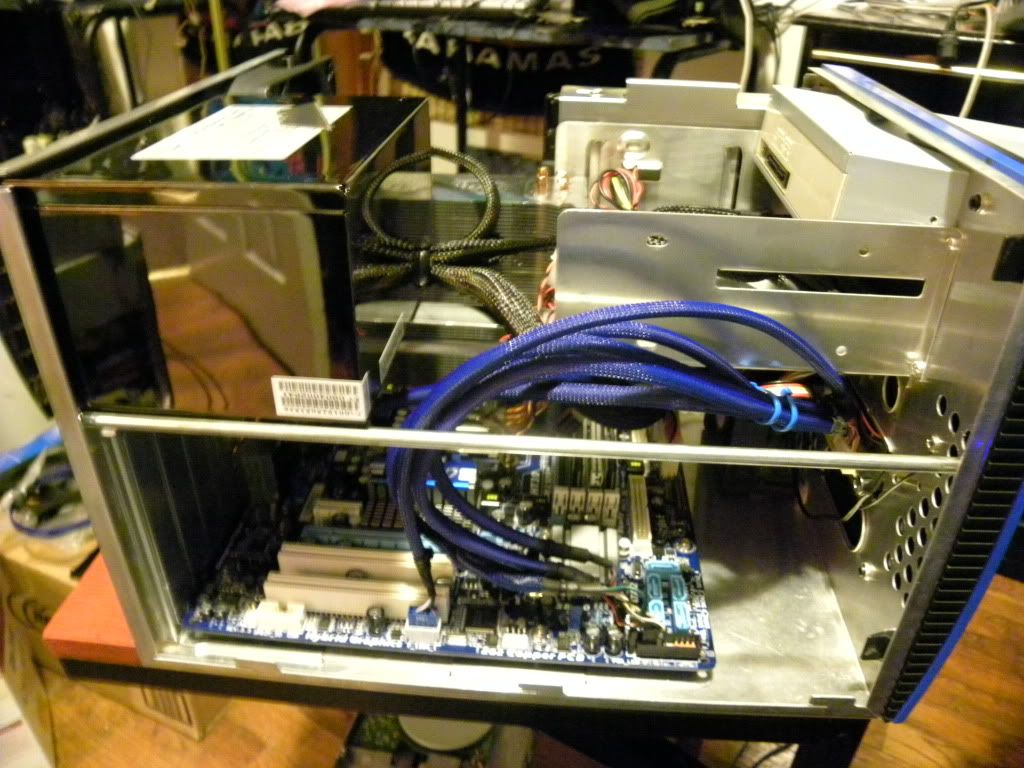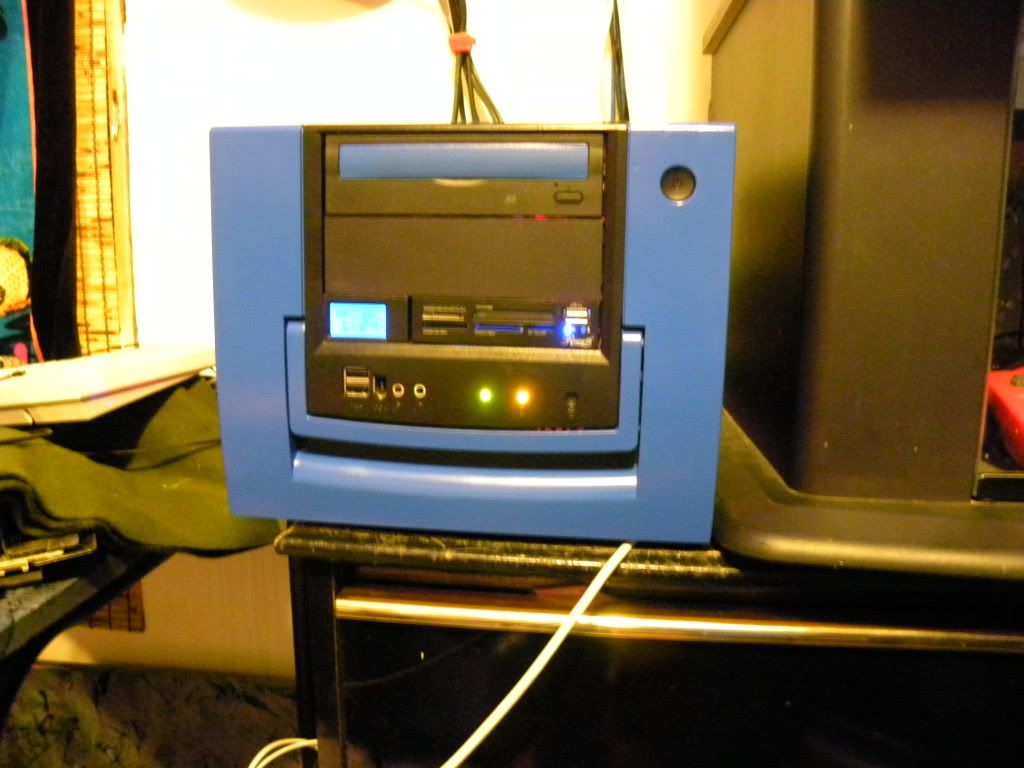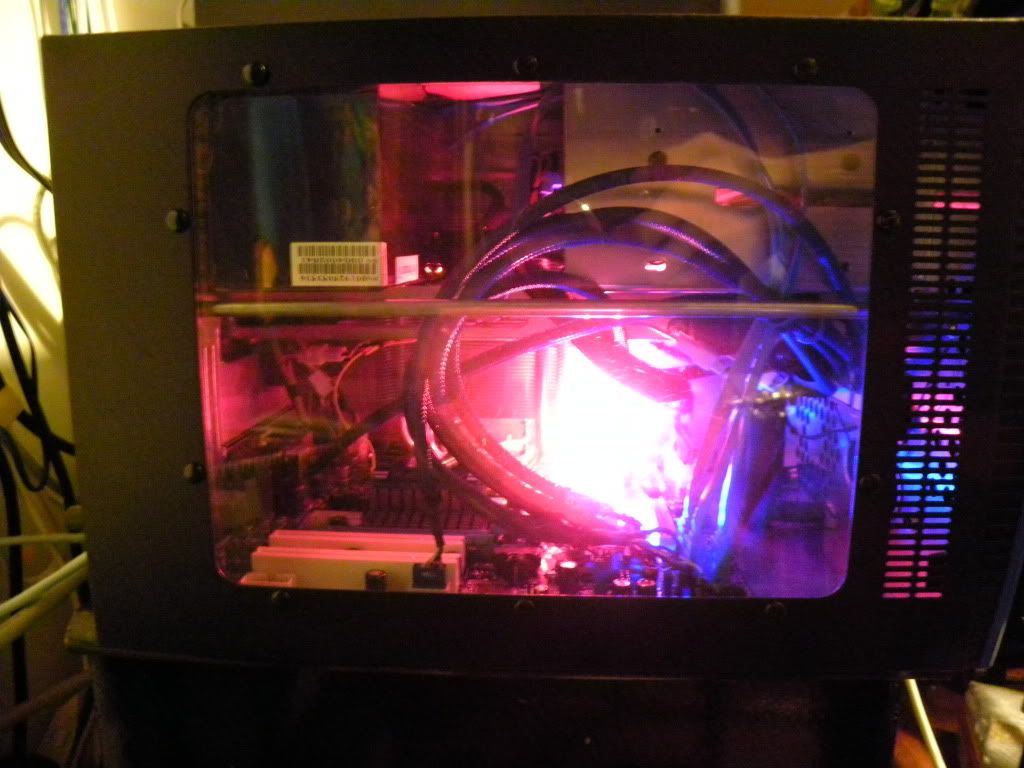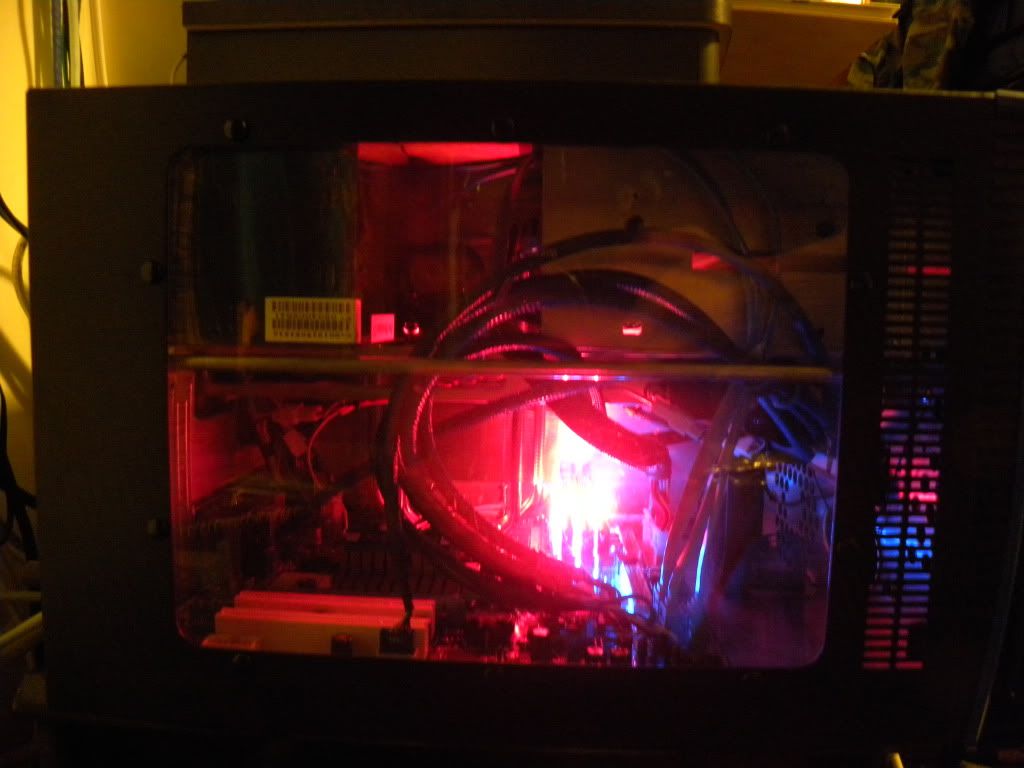 This thing was TRRAAASSSHHHED when i got you can still see the dents and gougages in the paint. I got for free from a friend after i got him an Apex Super Case as a gift. When I got it was coated it tobaco smoke scratched especially window. It didn't even have functioning front panel and some of the metal on the case cover was and still it crack a tiny bit on one corner. It's been through a lot. if only I had a before picture.
So i took it all a part and put it the tub and put it thought a cleaning cycle with a scrubber with bristles and ajax and then refilled the tub and gave it a good rinse. Used Mcquire's clear plastic cleaner and polisher on the window. I put 2 coats of paint on the case i messed up the first casue all i have was krylon and 180 grit so i went over it again with 320 grit and textured Rustoleum. I used some fine scotch brite on the silver face and really rubed it down and threw on some sail blue Rustoleum for plastic, I also rubbed down the chassis with some cloths and wii bit of WD40 in some areas the best i could and reinstalled a new front panel and sleeved it all.
I also install a hyper 212+ with out modding it runs ice cold even with over clocks it maxes out at mid 50's but, since it behaved weird and prime 95 crashed before it could give me a fatal error most of the time it's running stock. good thing too cause i had to ship it to cali.
Athlon II x3 2.7ghz and 6gb ram and a GIGABYTE GA-MA785GM-US2H with 500gb os drive that will beat out a 2 ghz single core 939 chip with failing mobo with dead pci slots and forced 600x400 res due to failing PCIe.
Her face is gonna fall when she gets this thing, she has no idea.
Edited by cdoublejj - 12/6/10 at 9:06pm