Quote:
Originally Posted by
M3T4LM4N222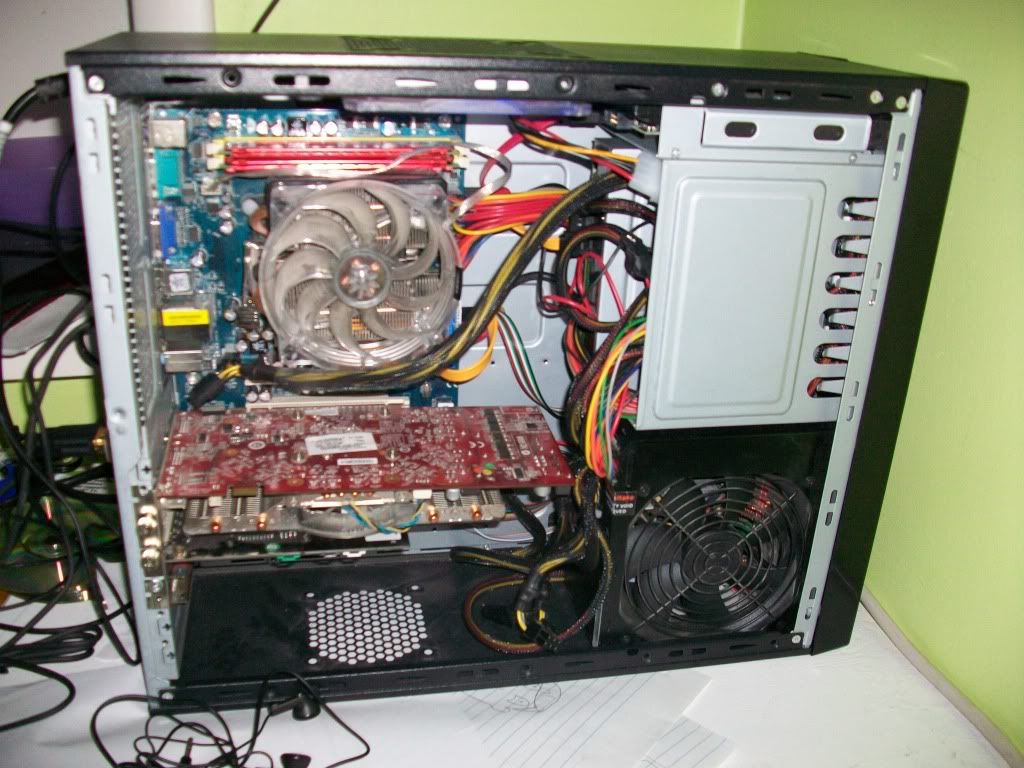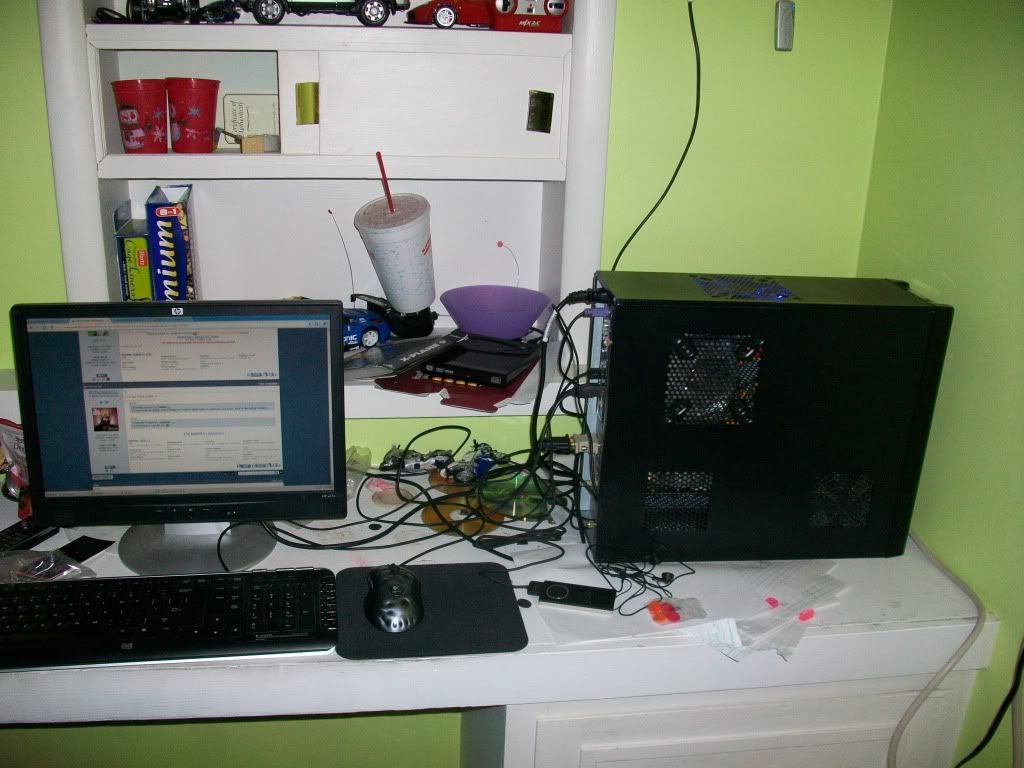 The rig needs to be updated, but I built it for a really good price
Coolermaster Elite 360 computer case. Its an ATX case, but its REALLY small and light.
It has an ASrock N68-S motherboard, which is perfect for stability and small overclocks. Supports AM3 and processors up to 95W.
Running a Athlon X2 5000+, it works but really should be upgraded sometime later
2GB of G.Skill DDR2 800, its at max speed due to the processor being AM2, rather than AM2+/AM3
(Motherboard, RAM and CPU was $94 altogether new (CPU was OEM)
MSI 9800GT video card, its slightly suffocating due to the sound card, but still idles at about 50C
SB Live from a Dell, not very good, but better than on-board audio.
Rocketfish rebrand heatsink, works pretty well, has 2 heatpipes and is low profile.
250GB WD Caviar Blue
600W TT power supply I got for free w/ my 5850.
ALC 889+ will rock that Dell SB live.
CPU
Motherboard
Graphics
RAM
Core i7 860 @ 3.8ghz
EVGA P55 LE
Diamond Radeon 4890 955mhz core, 1050mhz mem
Corsair xms 3 4GB, ocz reaperx 4gb (8gb total)
Hard Drive
Optical Drive
OS
Monitor
WD caviar black 2tb (2x1TB) RAID-0
LG SATA super multi
win7 ultimate on desktop and laptop.
Gateway FPD2485 24" 1920x1200, samsung19"1440x900
Keyboard
Power
Case
Mouse
G15 v2, logitech G13
BFG GS series 550 watt, HX1000 getting RMAd
Antec 300
alienware tactx, mx revolution, g9, razer lachesis
Mouse Pad
adesso cybertablet m14
View all
hide details
CPU
Motherboard
Graphics
RAM
Core i7 860 @ 3.8ghz
EVGA P55 LE
Diamond Radeon 4890 955mhz core, 1050mhz mem
Corsair xms 3 4GB, ocz reaperx 4gb (8gb total)
Hard Drive
Optical Drive
OS
Monitor
WD caviar black 2tb (2x1TB) RAID-0
LG SATA super multi
win7 ultimate on desktop and laptop.
Gateway FPD2485 24" 1920x1200, samsung19"1440x900
Keyboard
Power
Case
Mouse
G15 v2, logitech G13
BFG GS series 550 watt, HX1000 getting RMAd
Antec 300
alienware tactx, mx revolution, g9, razer lachesis
Mouse Pad
adesso cybertablet m14
View all
hide details