I never thought that I would part with this case, but as I consider the future it is unlikely that I will ever use it.
It seems a waste to simply sit there, even if I like to merely look at it.
So... an appraisal would be nice.
New
In excellent condition
Ships in original box
Please take into consideration that my intention is to make a "good deal", but not an absurd one.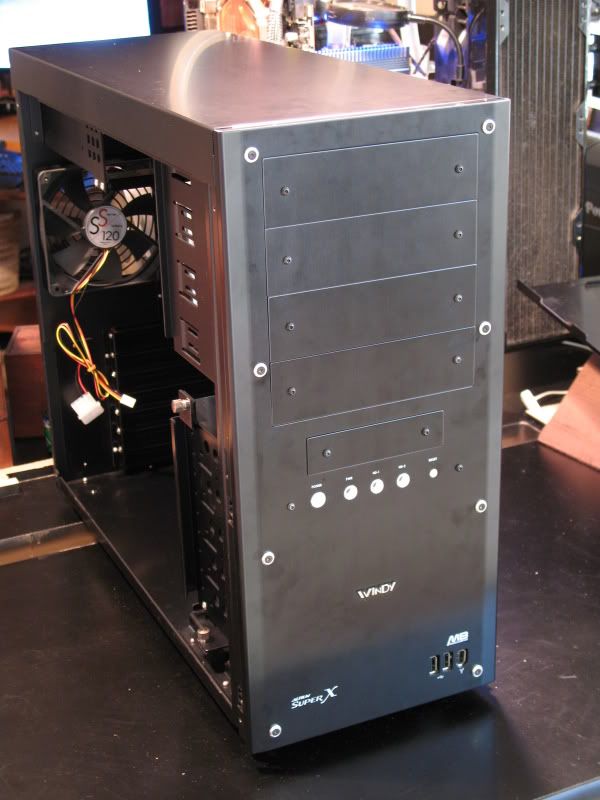 CPU
Motherboard
Graphics
RAM
i7 2600K
GA-P67A-UD7
GTX 580
2 x 2GB Corsair
Hard Drive
Optical Drive
OS
Monitor
C300 (OS), Velociraptor (storage)
Lite-On
W7 64-bit Pro
Samsung 275T
Keyboard
Power
Case
Mouse
Black Widow Ult.
Silverstone DA750
Lian Li T60
R.A.T. 7
Mouse Pad
Q-Pad
View all
hide details
CPU
Motherboard
Graphics
RAM
i7 2600K
GA-P67A-UD7
GTX 580
2 x 2GB Corsair
Hard Drive
Optical Drive
OS
Monitor
C300 (OS), Velociraptor (storage)
Lite-On
W7 64-bit Pro
Samsung 275T
Keyboard
Power
Case
Mouse
Black Widow Ult.
Silverstone DA750
Lian Li T60
R.A.T. 7
Mouse Pad
Q-Pad
View all
hide details