Build #2 for another friend this year. Yay :] these are both people with old computers (like had the same one for years....) and now decided to upgrade ! :]
the last computer i built for one friend beginning of this year was spec'd as followed :
AMD Phenom II 940 AM2+
ASUS M3A79-T Deluxe
Sapphire HD4870 1GB
Corsair Dominator 2 x 2GB DDR2 1066
Samsung Spinpoint F1 1TB
Samsung 22x DVD-RW
Corsair TX750W
Antec Nine-Hundred
Xigmatek S1283
This first build made me experience AMD's new AM2+ line of processors since i went to my current computer from AMD's 939 line. Gave me the chance to work with the Antec 900 as well as the new Phenom II line.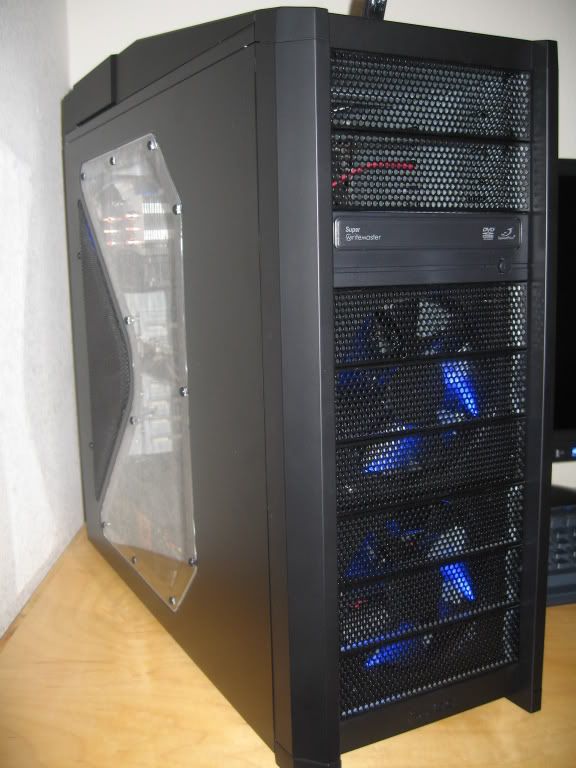 Now this new build for another friend, higher budget, newer components are released, and was spec'd as followed :
AMD Phenom II 955 AM3
Gigabyte MA790FXT-UD5P
XFX HD 4890 1GB
OCZ 4 x 2GB DDR3 1600
Samsung Spinpoint F1 1TB
Corsair TX750W
Cooler Master CM690
ThermalRight Ultra Extreme 120 w/ 2 Scythe S-Flex F [Push/Pull Config]
Another fun build. AM3 line of the Phenom II's. First DDR3 build i've done. Get to play with the new HD4890 by the newly accustomed to ATI, XFX. As well, get to play with the 690 [which i love
] and the infamous TRUE heatsink.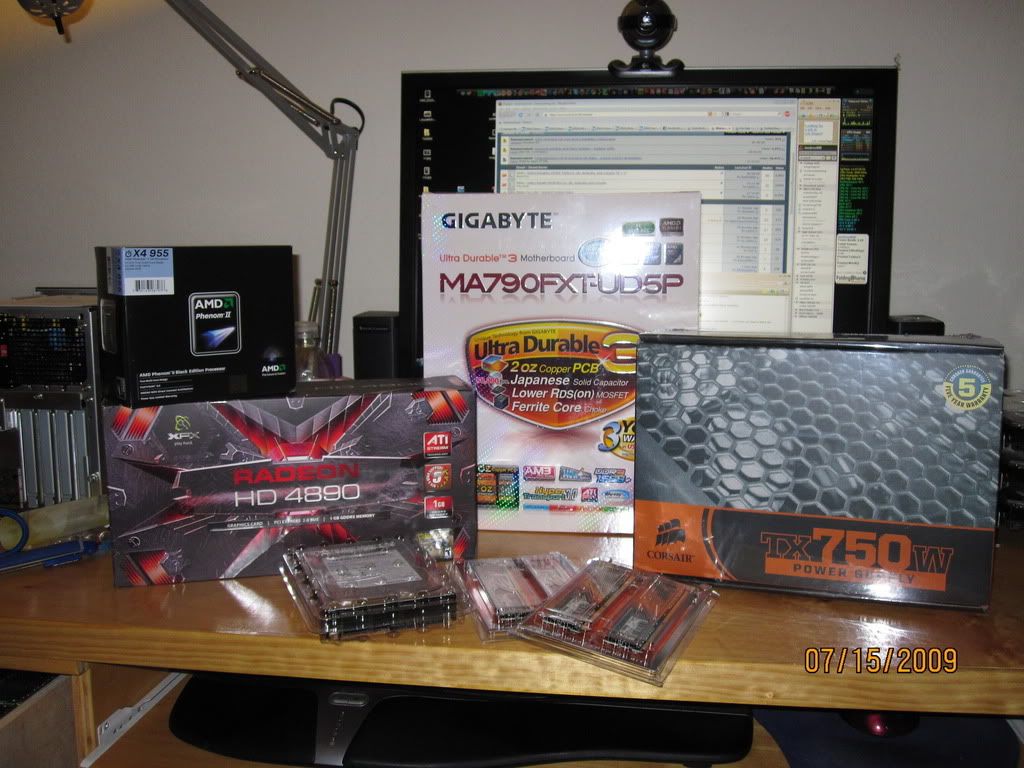 New hardware *cough* toys :]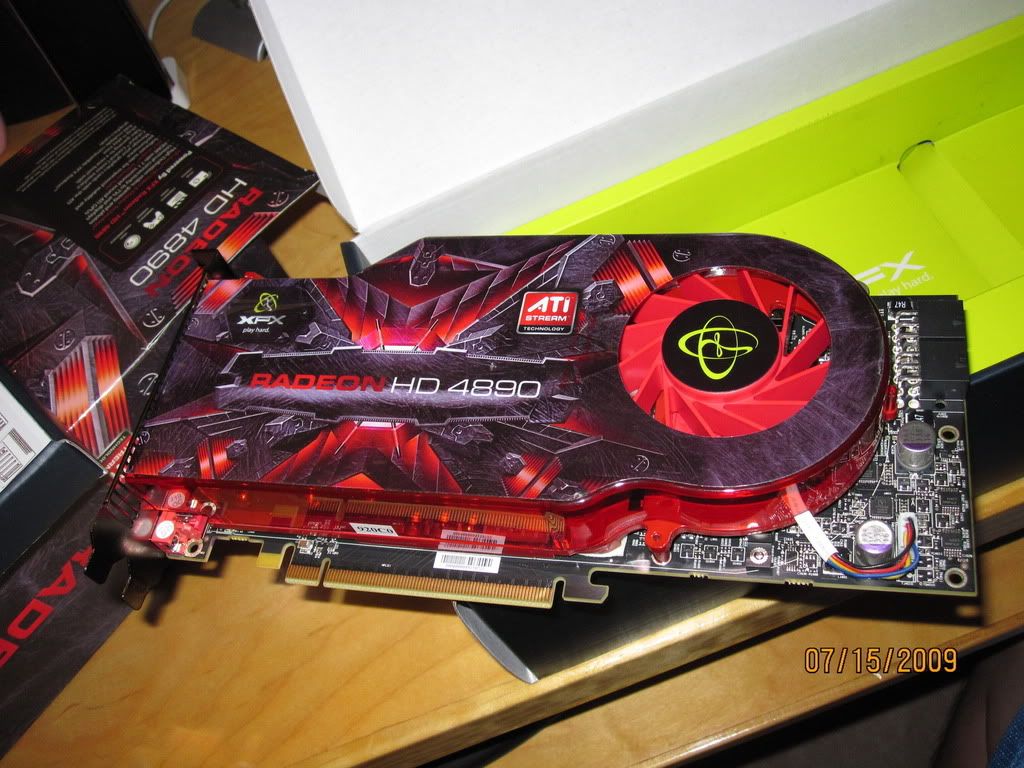 hd4890. wow. i like the black pcb and decal. good job XFX :]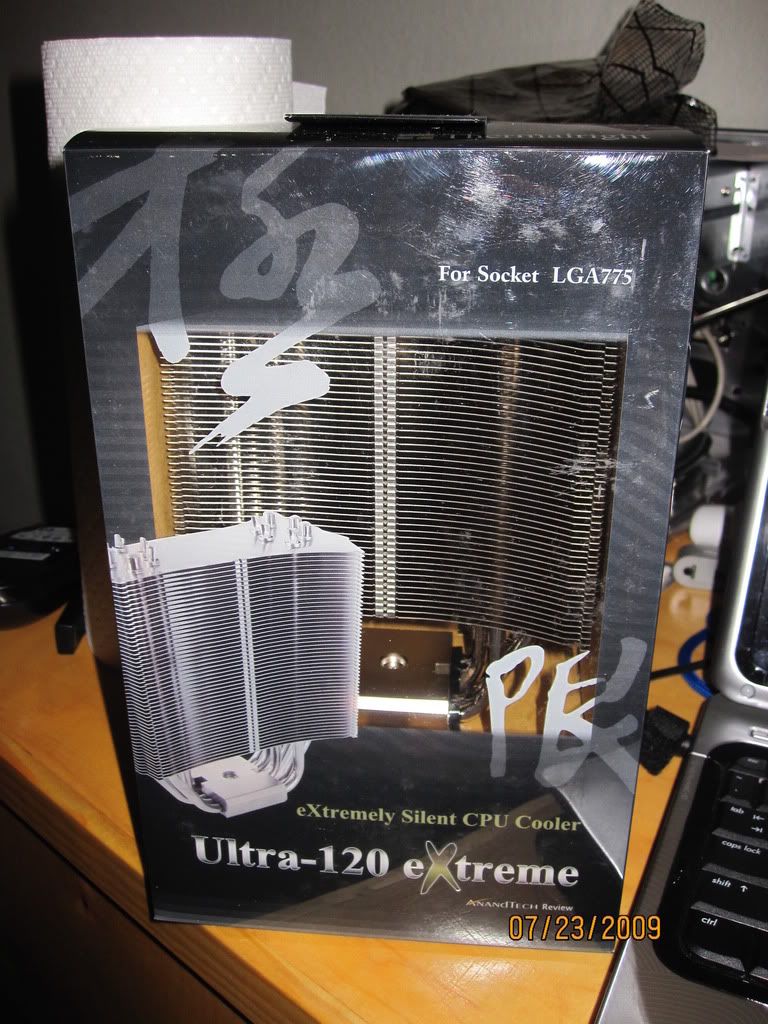 omg. its the TRUE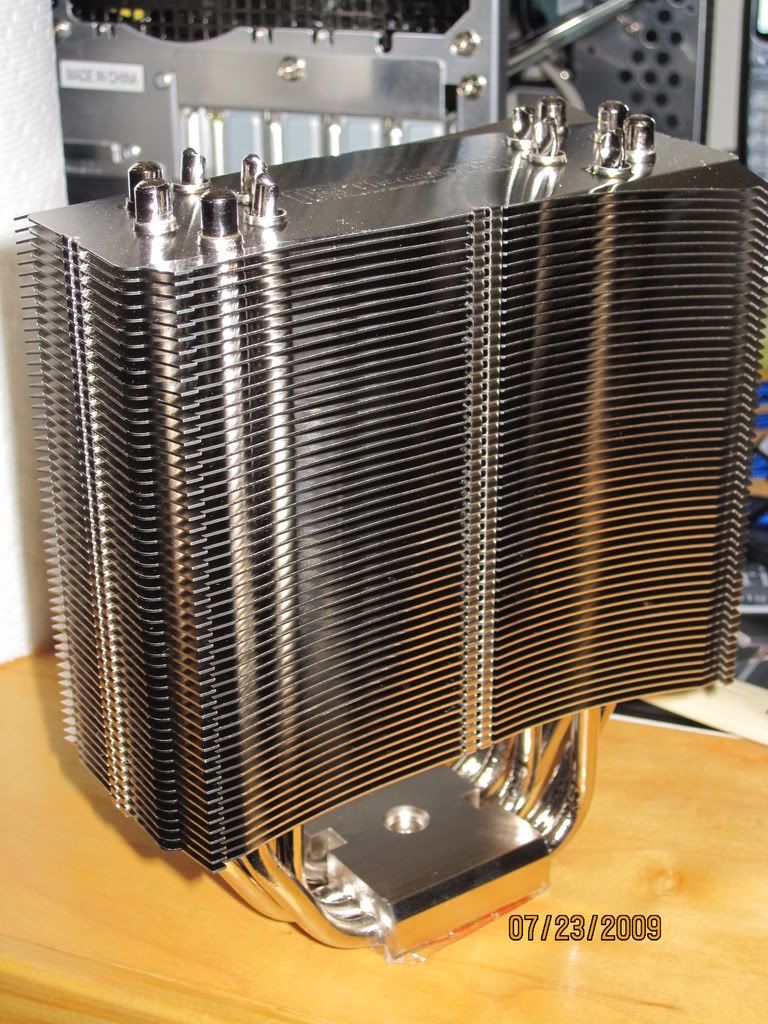 *drools* :] its so nice. i want one. Lol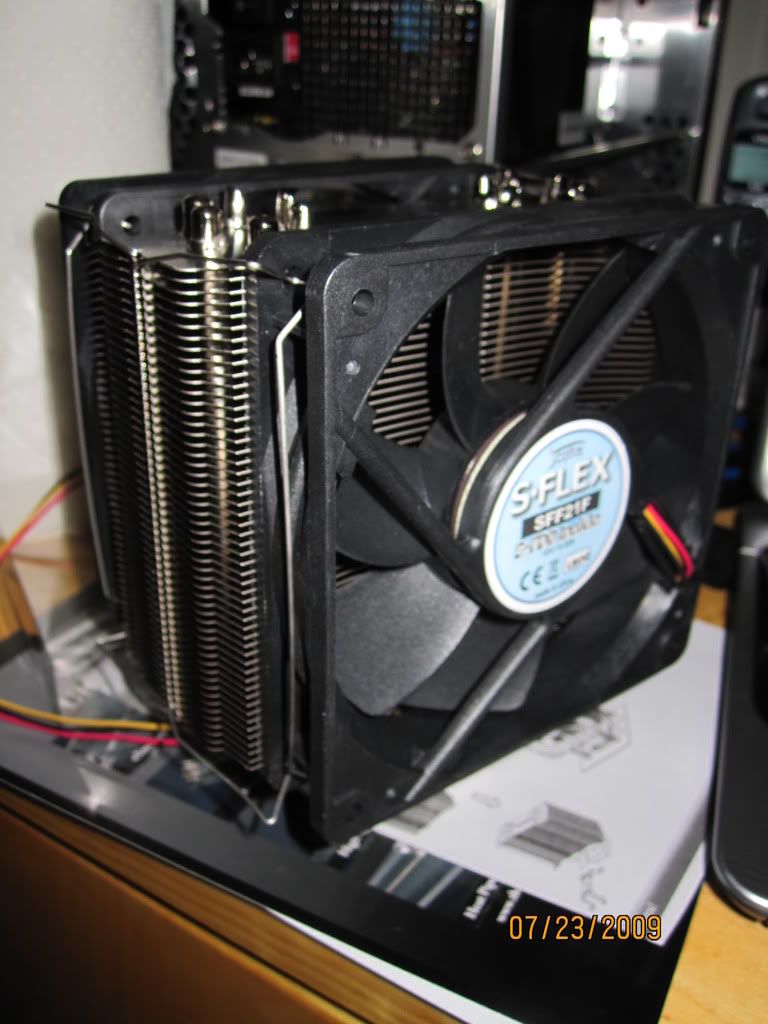 Added the Scythe S-Flex F's. OoOo... the fan clips aren't as bad as people say. i was confused on how to put the clips on at first though. Then i looked at the instructions. haha.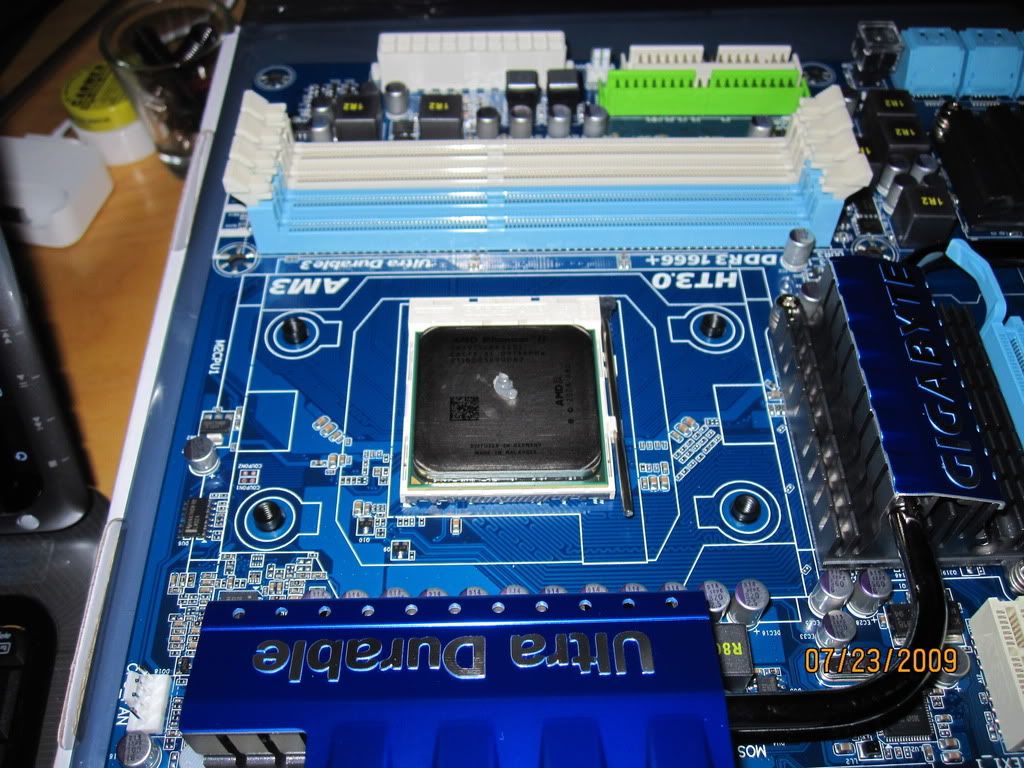 oOo Gigabyte MA790FXT-UD5P and the Phenom II 955 with some Diamond IC TIM :]
Mounted the heatsink and inserted the video card. quick test before installing into case.
pulling all the cables through the small hole =X man the tx750w has a lot of cables. Lol =X o well.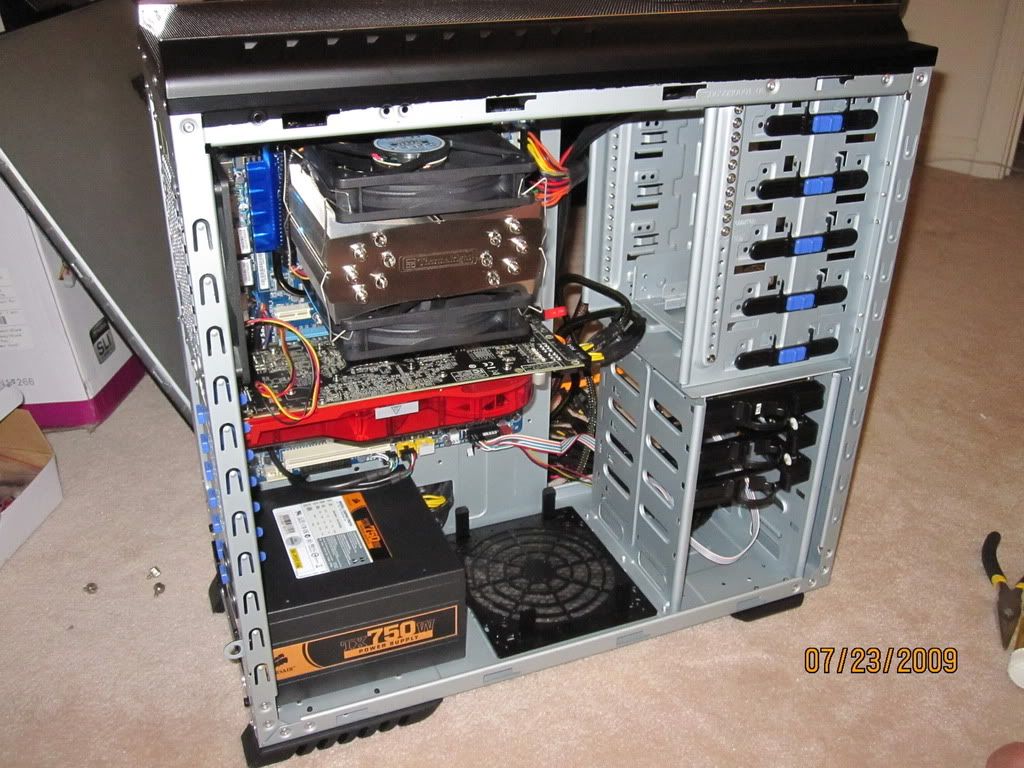 plugged everything in for testing incase i grounded somewhere =X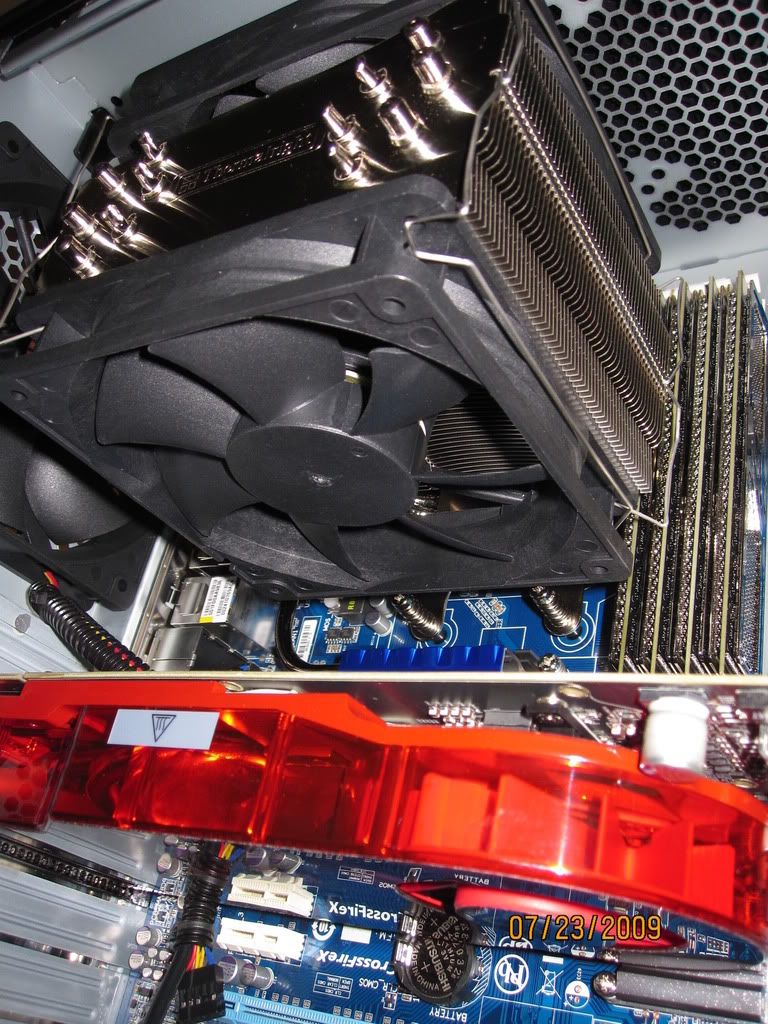 the money shot
xD didnt know u couldn't rotate the TRUE on AM2 mount. guess its only for the LGA775 mount. o well. down=>up airflow isnt bad either.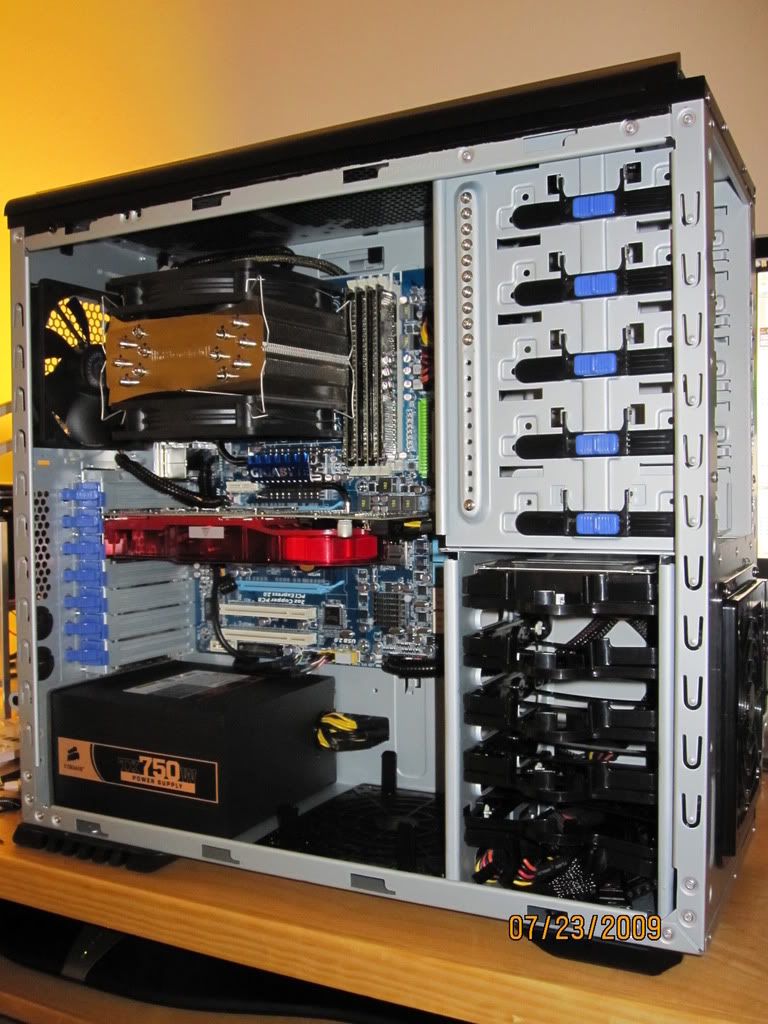 pretty much done... =D