Quote:
Originally Posted by
Bit_reaper
Hello everyone. This thread was so awesome that I finally signup on OCN
Here's some pics of my case.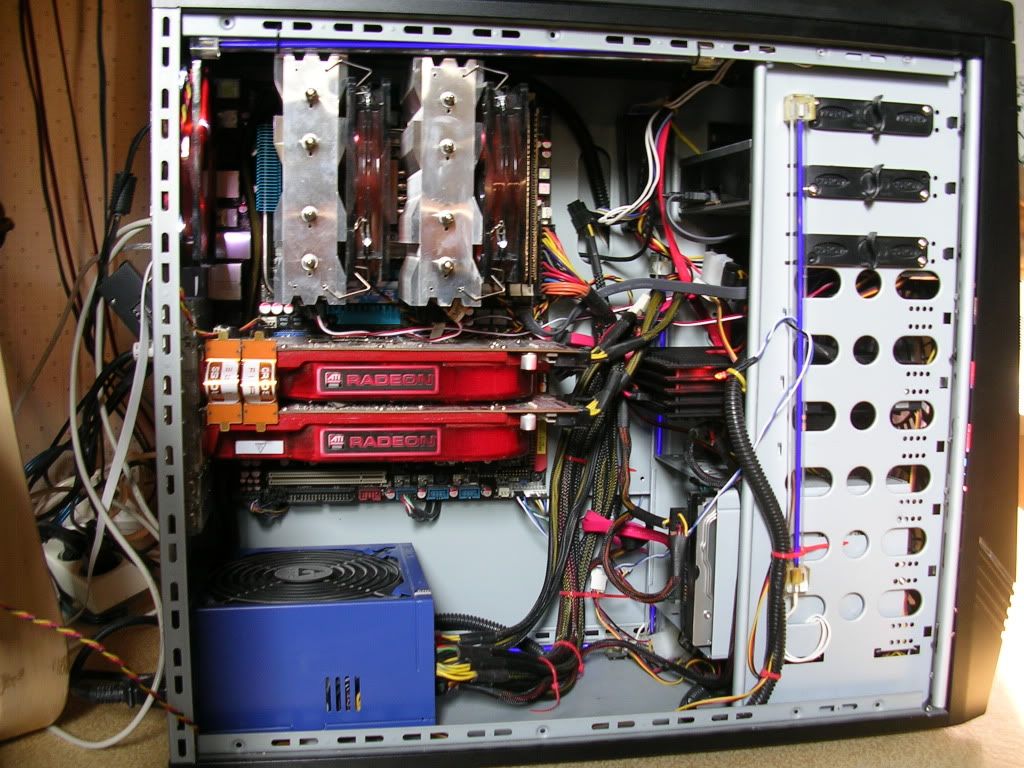 Bye the way have those of you how run a high rpm fan in the side window noticed a resonance sound above 1200rpm? If so have you come up whit a way to counter it?
PS. The HL2 mod is awesome
Thanks Bit
that sound is created from the stock fan gill (tiny holes make that winy noise), you can easily replace it with a lighter material dust filter or if you dont care about dust just from on a wired fan grill.
Quote:
Originally Posted by
murad bukhari
hi
i am new to ocn as a member but an old guest
this is my case pic
inside view
thanks
Welcome to the club Bit_reaper and murad
Your names have been added tot he list, sorry for the lag. busy month.
Its awesome to see some new members still rock'in the original Tempest (like me
). Excellent cable management work murad bukhari!!!
CPU
Motherboard
Graphics
RAM
Intel i5 655k
Asus Maximus III Formula 1156
Asus GTX-570 DCII
Kington 4Gb DDR3 2166mhz
Hard Drive
Optical Drive
Cooling
OS
WD 640Gb Caviar Black
LG X22 Blu-ray/dvd/cd burner
cpu water loop / everything else on Air
Windows 7 Pro x64
Monitor
Keyboard
Power
Case
32" Samgung 1080p
Razer Tarantula
Corsair TX 750 W
NZXT Tempest (H.L. Mod)
Mouse
Audio
Razer Death Adder (Left Edition)
Creative FX X-Fi (w/ Logitch 5.1 speakers)
View all
hide details
CPU
Motherboard
Graphics
RAM
Intel i5 655k
Asus Maximus III Formula 1156
Asus GTX-570 DCII
Kington 4Gb DDR3 2166mhz
Hard Drive
Optical Drive
Cooling
OS
WD 640Gb Caviar Black
LG X22 Blu-ray/dvd/cd burner
cpu water loop / everything else on Air
Windows 7 Pro x64
Monitor
Keyboard
Power
Case
32" Samgung 1080p
Razer Tarantula
Corsair TX 750 W
NZXT Tempest (H.L. Mod)
Mouse
Audio
Razer Death Adder (Left Edition)
Creative FX X-Fi (w/ Logitch 5.1 speakers)
View all
hide details